Your Update on the FOMC March Meeting Minutes
The minutes from the FOMC meeting on March 14 and 15 were reported on April 5 and revealed the tone of the conversation among members to be hawkish.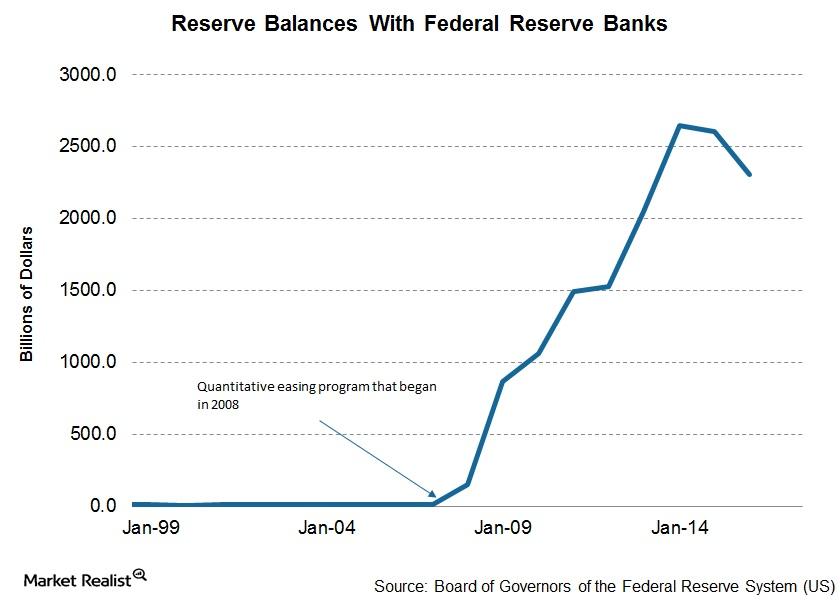 Fed members were hawkish about the US economy
The FOMC (Federal Open Market Committee) meeting minutes are documented records of the proceedings at the member meetings. There are eight scheduled meetings every year, and the minutes are published three weeks after each meeting.
The most recent FOMC meeting took place on March 14 and 15, and the minutes were reported on April 5. The tone of the conversation among the members was hawkish, and the discussions have yielded an interest rate hike (HYG) of 0.25%. Remember, market participants try to understand the outlook of FOMC members on the economy by looking at these minutes.
Article continues below advertisement
Article continues below advertisement
Members' view of risks faced by US economy
The minutes of the meeting indicated that FOMC members were eager for an interest rate hike in March and were hopeful about the US economy reaching full employment soon. Members were satisfied with the overall risk in the US economy (USMV) being balanced and have allayed minor fears about the upside risks to the US economy from fiscal policy.
Notably, the upside risk to the new fiscal policy means a chance for US inflation (TIP) to shoot up in the event of a planned spending increase by the US government.
More emphasis on the balance sheet
The meeting minutes also said that most of the FOMC members are inclined toward a change in the current reinvestment policy in the remaining part of 2017. In this case, changing the reinvestment policy would entail a process in which the Fed would slowly offload the large cache of the bonds (MBB) and government securities (SHY) that are stocked in its balance sheet. The Fed initiated this policy as part of a quantitative easing program in 2008 to help bring the US economy out of its deepest recession since the Great Depression.
In the remaining parts of the series, we'll discuss the Fed's balance sheet and the implications of the proposed shift in this reinvestment policy.