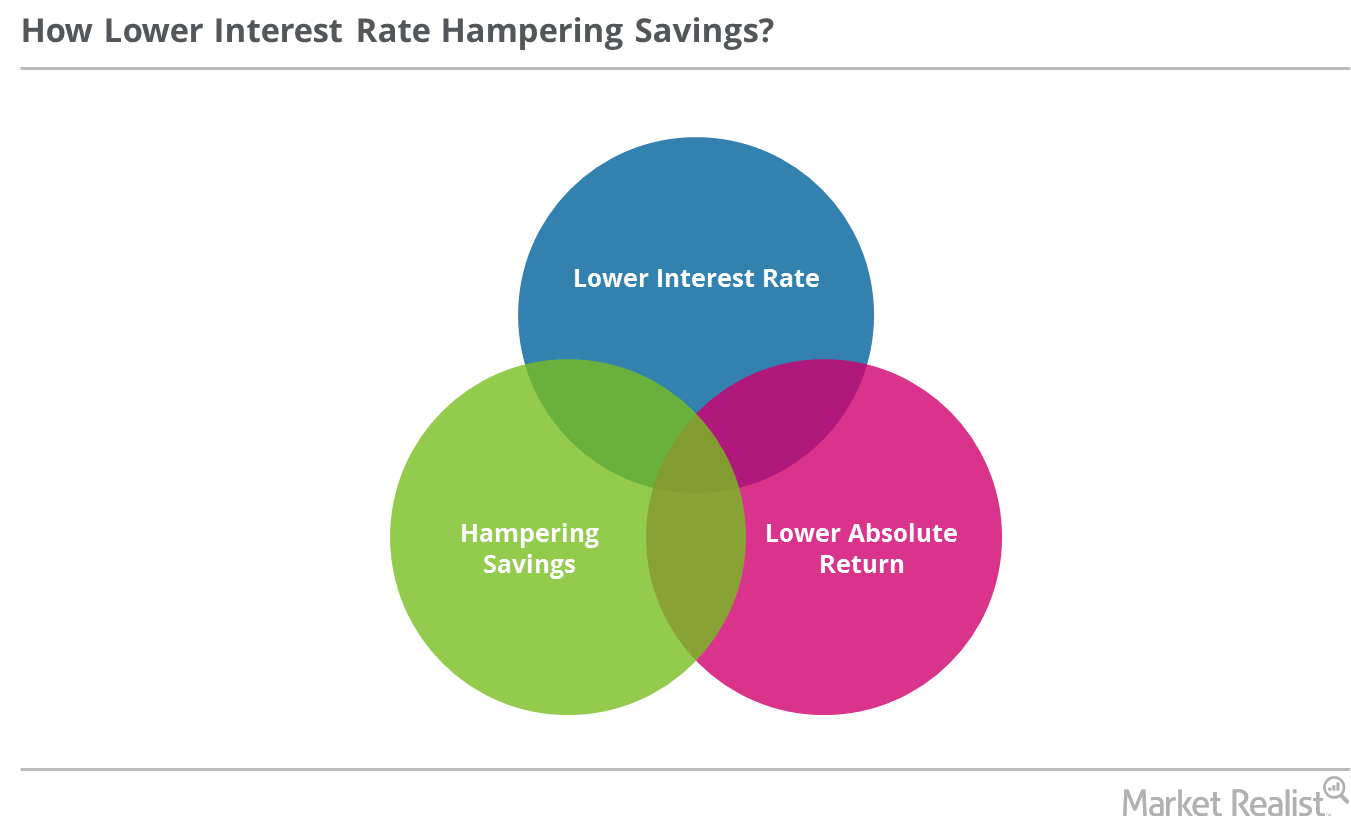 Larry Fink Says Lower Rates Hampered Savings around the World
Larry Fink on lower interest rates
Various central banks in developed nations (EFA) have lowered their key interest rates close to the zero level to revive their economies. After the 2008 global financial crisis, the Fed lowered its key interest rate to recover from the recession.
Many market participants and billionaire investors believe that the lower interest rate has artificially boosted various asset prices. The equity market also showed an inflated return due to this lower interest rate. Jim Grant, the founder and editor of Grant's Interest Rate Observer, is a great critic of the Fed's ZIRP (zero-interest rate policy). Grant believes that the ZIRP (zero-interest rate policy) created problems for the market, as it artificially boosted asset prices (VFINX) (SPY).
Article continues below advertisement
Fink on savings
Larry Fink believes that the lower interest rates hampered savings around the world (ACWI) (VTI), as absolute returns fell. Fink believes the subdued global growth is also a major reason for the lower absolute return. The weaker global growth pressured central banks to maintain the lower interest rates. Thus, Fink believes that we should focus on accelerating global growth.
In the next part of this series, we'll analyze Larry Fink's view on actively managed funds.