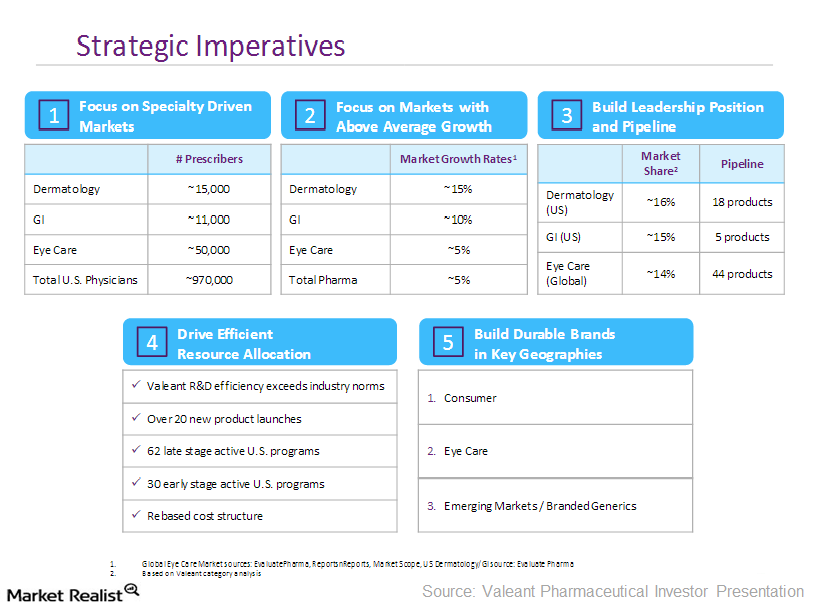 Jim Chanos on Valeant Pharmaceuticals: Is More Pain Ahead?
Jim Chanos on Valeant Pharmaceuticals
Jim Chanos said that he is short on Valeant Pharmaceuticals (VRX). In contrast, legendary value investor Bill Miller recently said that he is long on Valeant and recently bought more of the company's stock. He also predicted that the stock could double in three years.
Jim Chanos expressed his concern about the figures that Bill Miller is considering for Valeant. According to Chanos, the company is buying drugs rather than manufacturing drugs. Chanos said the average economic life of the company's drugs is eight years. Apart from its current deals, the company doesn't have anything in the pipeline. If the company excludes Bausch and Lomb, the total value of the deal is about $32 billion, which means it has to amortize $4 billion a year. This will affect the company's cash flow position. Moreover, the uncertainty surrounding drug prices could be a worry for the shareholder.
Article continues below advertisement
Valeant's new strategy
According to Valeant Pharmaceuticals' investor presentation, the company is now focusing on the following five strategies to build a strong position in the market (VFINX) (IWM) (SPY) (VOO):
specialty-driven markets
above-average growth markets
leadership position and pipeline
efficient resource allocation
durable brands in key geographies
Read Valeant Looks to Line Its Coffers Using These Five Strategies to learn more about the above strategies. Bill Ackman, another prominent hedge fund manager, also has a positive stance on Valeant.
Valeant's performance
Valeant is currently trading at $23.86. On a year-to-date basis, the stock returned -77%. Over a two-year time period, the stock returned -82%. Its 52-week high is $119.87 and 52-week low is $17.75. Valeant's short-interest ratio is rising while the stock price is falling.
In the next part of this series, we'll analyze Jim Chanos's view on Apple.