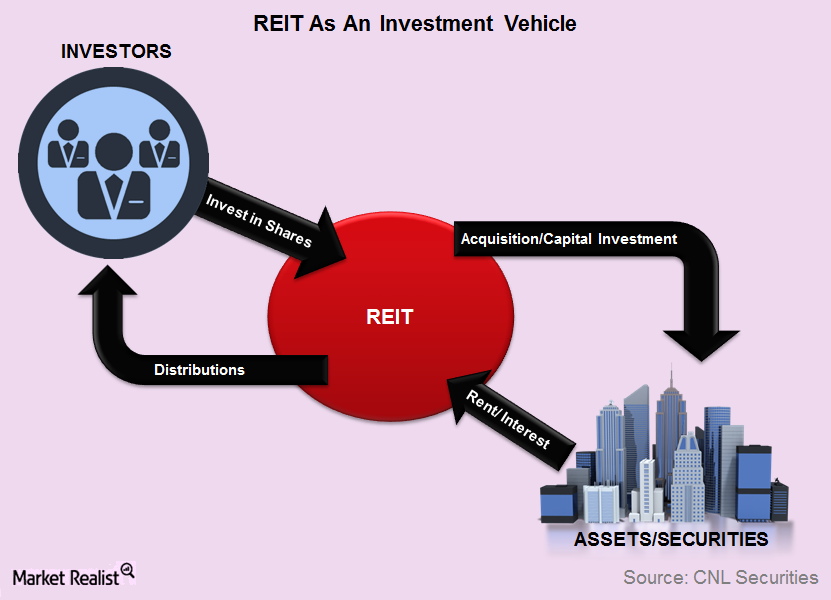 REITs 101: Understanding this Investment Vehicle
By Michael Orzano, Director, Global Equity Indices
Publicly traded property stocks, including real estate investment trusts (or REITs) and real estate operating companies (or REOCs), allow investors to gain exposure to real estate, which is generally an illiquid asset class, without sacrificing the liquidity benefits of listed equities. They also typically offer higher yields than other equities, may serve as an effective inflation hedge and could help diversify a portfolio made up of other asset classes. In addition, index-based products, such as REIT benchmarks and ETFs that track property, may provide a cost-effective means of accessing a diversified portfolio of REITs and property stocks.
WHAT IS A REIT?
Article continues below advertisement
A REIT is a company that owns and, in most cases, operates income-producing real estate. These investment vehicles were designed to provide a structure for real estate similar to the structure that mutual funds provide for investment in stocks. REITs were initially created in the U.S. through the Real Estate Investment Trust Act of 1960, and they were intended to provide individual investors with access to a diversified portfolio of commercial real estate, an asset class formerly only accessible to large institutional investors. Through REITs, investors may buy major office buildings, shopping malls, hotels, apartment buildings and other forms of commercial real estate.
National Association of Real Estate Investment Trusts (NAREIT) defines a REIT as "a company that owns or finances income producing real estate" (IYR). A REIT follows a model that derives from mutual funds. It acts as an investment vehicle for investors by giving them the opportunity to invest in portfolios of large-scale properties through purchasing stocks. REITs (VNQ), like securities (VTI)(VOO), offer investors the benefits of both long-term capital appreciation and dividends.
REITs (RWR) have carved out a niche for themselves in today's market. As you saw above, REITs have associations with multiple economic aspects—including apartments, hospitals, hotels, industrial facilities, and infrastructure. According to a report by Ernst and Young, REIT-owned properties are estimated to support ~1.8 million jobs annually.
REITs have recently become a hot topic again. After closing on August 31, 2016, equity REITs and other listed real estate companies were reclassified as the newly minted real estate sector. The transfer took place in the financial sector of the Global Industry Classification Standard or GICS, owing to the housing market and real estate sector's growing importance.
In this series, we'll get down to the brass tacks of investing in the REIT sector, the market's current landscape, and the benefits you can expect from this type of investment.