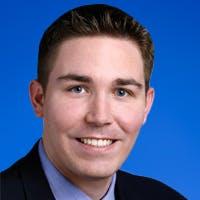 Michael Orzano
Michael Orzano is Director of Product Management, Global Equity Indices at S&P Dow Jones Indices (S&P DJI). He is responsible for the product management of S&P DJI's global equity, REIT, and Islamic indices and leads S&P DJI's efforts developing new benchmarks for international equity markets and promotes their use among global clients. He also regularly publishes research, analytical reports, and market commentary on a variety of international investment topics including emerging markets, global REITs and Islamic Finance.
Prior to joining S&P DJI, Mike was a research analyst at Endurance Capital, a New York-based private equity firm, where he was responsible for evaluating investments in banks and other financial institutions. He has also worked as an investment performance analyst at Cambridge Associates.
Mike holds a bachelor's degree in Economics from Georgetown University. He is also a CFA charterholder and a member of the New York Society of Security Analysts.
Disclosure: The content Market Realist publishes should not be construed as investment advice, nor do the opinions expressed necessarily reflect the views of S&P Dow Jones Indices.
More From Michael Orzano