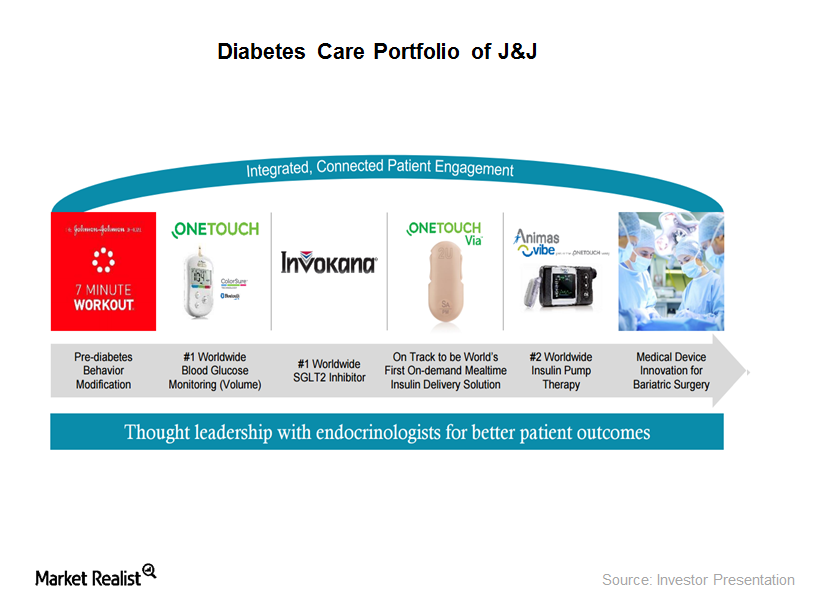 Johnson & Johnson Gets FDA Approval for Type 2 Diabetes Drug
FDA approval
On September 21, 2016, the FDA (US Food and Drug Administration) approved Jannsen Pharmaceuticals' Invokamet XR for the treatment of adults suffering from Type 2 diabetes. According to the company, the therapy is "a once-daily, fixed-dose combination therapy of canagliflozin and metformin hydrochloride extended-release (XR)—for first-line use as an adjunct to diet and exercise to improve blood glucose control in adults with Type 2 diabetes when treatment with the two medications is appropriate."
Janssen Pharmaceuticals is a subsidiary of Johson & Johnson (JNJ) and received the initial approval of Invokamet in August 2014, as well as an extended label for the therapy in May 2016.
Article continues below advertisement
Study results
Phase 3 studies for a combination therapy showed that that combination of Invokana and metformin reduces the patient's A1c levels more effectively than when only metformin is administered, or with other medications such as sitagliptin or glimepiride. According to the company, "treatment with Invokana as an add-on to metformin also reduced secondary endpoints of body weight and systolic blood pressure."
According to WebMD, "A1c is a test that shows the average level of blood sugar over the past 2 to 3 months." Metformin is an initial therapy medication used in Type 2 diabetes patients to control high blood pressure. It's used with exercise, proper diet, and often with other medications.
Notably, Sanofi (SAN), Merck (MRK), and Eli Lilly (LLY) also offer therapies for the treatment of Type 2 diabetes. Investors can invest in Johnson & Johnson and peers by investing in the Health Care Select Sector SPDR ETF (XLV). JNJ accounts for about 11.7% of XLV's total holdings.