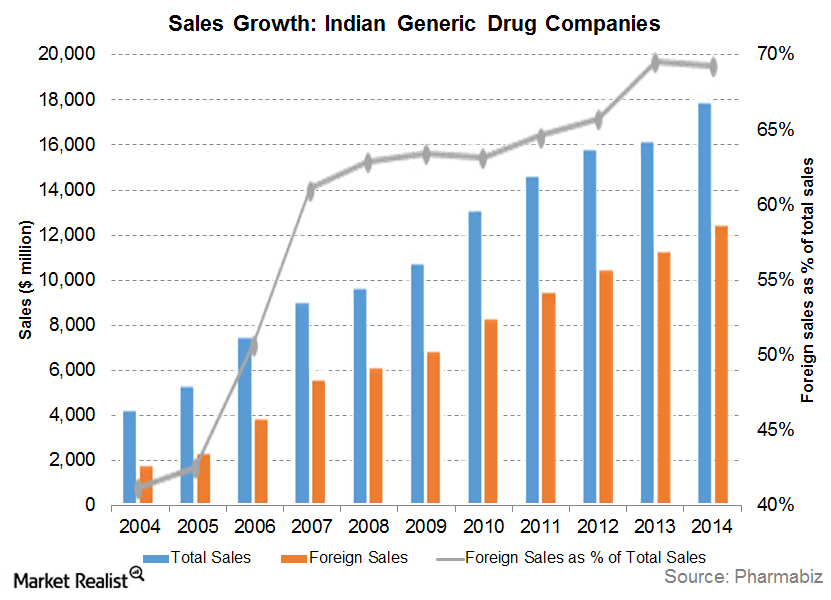 Why India Is So Important for Global Pharma
Over the years, India has become a leading pharmaceutical producer, with a fast growing generics and biosimilar market. India currently ranks fourth in the world among the highest generic pharmaceuticals producers and contributes 20% of global generic drug exports. As India continues to establish itself as a force in global pharma, investors may choose to look east for potential investment opportunities.
Article continues below advertisement
There are several compelling reasons for India's rising pharma stature, including inexpensive labor, strong government support, and lower production costs. While India's domestically-owned pharmaceuticals companies may be few in number, many multinational pharma behemoths appear to be taking advantage of the country's inexpensive labor through India-based subsidiaries. India also boasts lower research and development (or R&D) and manufacturing costs, given government initiatives that support the pharmaceuticals sector, including fiscal incentives and streamlined development procedures. The cost of production has been a leading source of India's industry strength, as India is 60% cheaper than the U.S. and 50% cheaper than Europe in terms of drug production costs.[1. India Brand Equity Foundation, January 2016]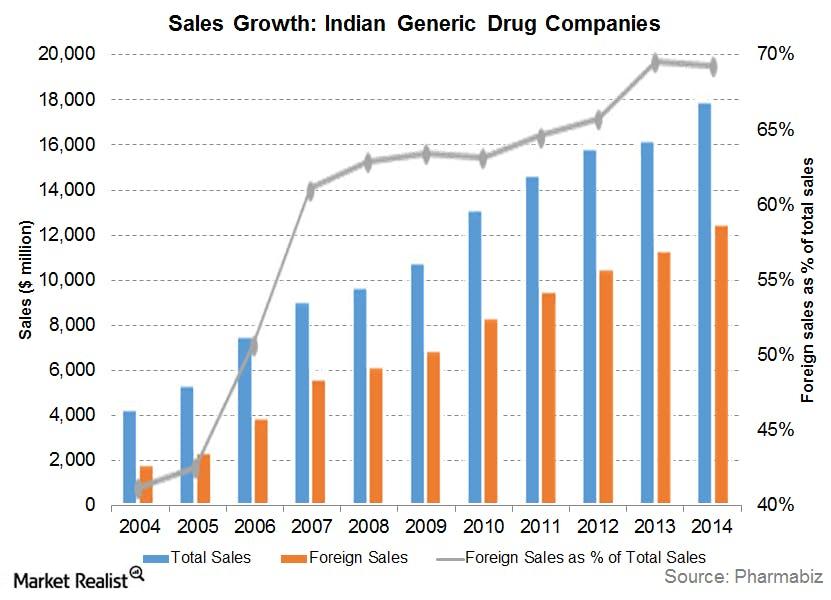 Article continues below advertisement
Market Realist – The global pharmaceutical market (PPH) is evolving fast. The focus is now shifting from developed markets (EFA) like the United States (IVV) and Europe (VGK), where year-over-year growth is cooling down, to emerging markets like India (EPI)(SCIF), China (PEK)(FXI), and Russia (RSX). In these emerging markets, the scope for growth and opportunity is immense! India both produces and consumes pharmaceutical drugs, so it's very important for the global pharmaceutical market—and it has immense growth potential. We'll explore these opportunities in this series.
India is currently the largest provider of generic drugs (GNRX) to global markets. The country accounts for 20% of global generic drug exports by volume (Source: IBEF). This percentage is set to rise over the coming years. Estimates from ASSOCHAM project that India will be among the top three pharmaceutical markets by incremental growth in 2020. They also predict that the country will be the sixth-largest pharma market by absolute size in the next five years.
Article continues below advertisement
According to a report from ASSOCHAM and Techsci, the Indian pharmaceutical market grew at a whopping compound annual growth rate or CAGR of 17.5% over the past ten years. This impressive growth isn't likely to flag in the coming years. The report estimates that the Indian pharmaceutical market will expand at a CAGR of 15.9% over the next five years.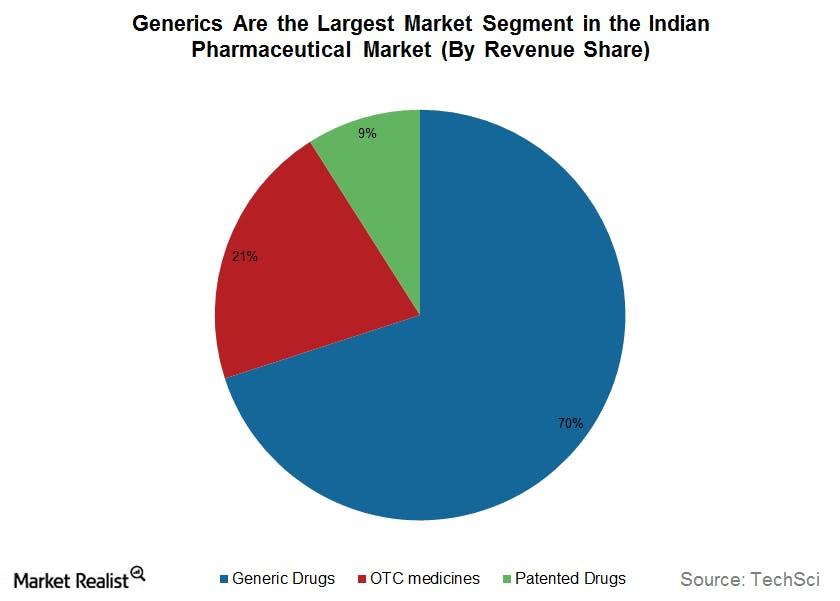 As the graph above shows, generic drugs account for 70% of the Indian pharma market, making them the market's largest segment. According to CARE's Ratings, India will become the third-largest global generic active pharmaceutical ingredient or merchant market by the end of 2016. India already accounts for the second-most abbreviated new drug applications and leads the world in drug master file applications with the United States (Source: Indxx).
The Indian pharmaceutical market's scope for growth is massive for several reasons. Find out why in the next part of this series.