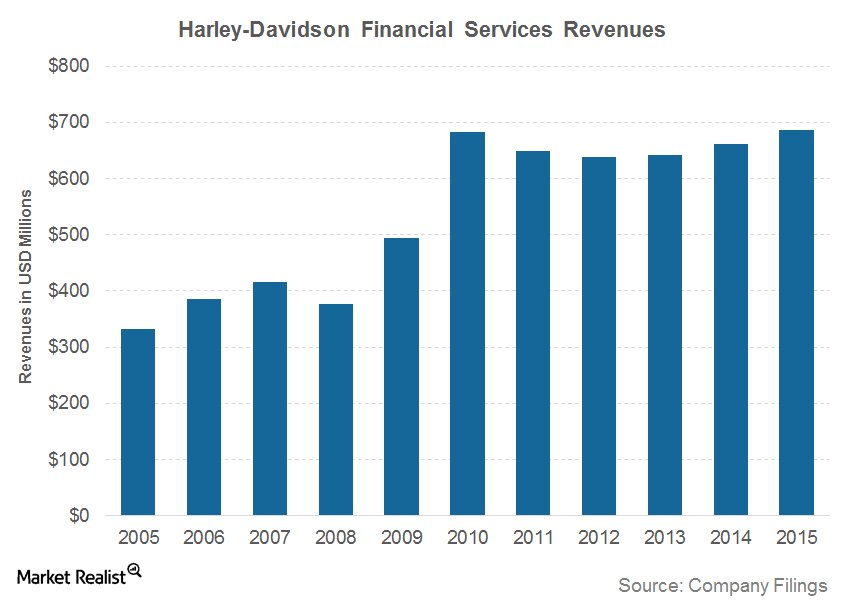 How Harley-Davidson's Financial Services Complement Its Core Business
Harley-Davidson Financial Services
Previously, we discussed how Harley-Davidson manufactures more than 60% of its motor vehicles in the US. To financially support customers in purchasing these expensive motorcycles, Harley-Davidson provides retail consumer loans and financing options through HDFS, its financing arm. In this article of the series, we'll take a closer look at the role of Harley-Davidson Financial Services (or HDFS).
Article continues below advertisement
Importance of HDFS
Harley-Davidson (HOG) is the most popular motorcycle brand among motorsport enthusiasts globally. The company's motorcycles are typically sold at higher prices than motorbikes from other motorcycle manufacturers. Thus, HDFS complements the company's core business and is an important arm of its business. Now, let's take a look at key functions of the financing arm.
Retail financial services
Under its retail financial services, HDFS primarily provides installment lending for the purchase of new and used Harley-Davidson motorcycles. Currently, retail financial services are available only through the company's dealers located in the US and Canada. In 2015, 62.2% of Harley-Davidson motorcycle buyers used this service in the US.
Article continues below advertisement
Wholesale financial services
Harley-Davidson's wholesale financial services are primarily aimed at providing financial assistance to its dealers. This includes financing of floorplan along with open account financing of motorcycles, motorcycle parts, and accessories. Currently, wholesale financial services are also available for Harley-Davidson dealers in the US and Canada.
According to the company, 100% of these dealers utilized these services at some point during 2015, which reflects the importance of HDFS for the company's dealers.
Insurance services
HDFS also acts as an agent for selected unaffiliated insurance companies to offer point-of-sale protection products to its customers. Also, Harley-Davidson dealers can avail of a comprehensive package of business insurance coverages and services.
Major automakers (FXD) such as General Motors (GM), Toyota (TM), Ford (F), and Volkswagen (VLKAY) also provide financing facilities to their customers with their own financial services arms.
Continue to the next article to learn about the various categories of Harley-Davidson motorcycles.