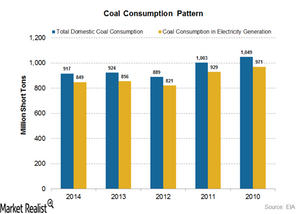 What Are the Most Important Indicators for Coal Investors to Watch?
By Sheldon Krieger

Mar. 3 2016, Updated 3:04 a.m. ET
Demand-side indicators
Major demand-side indicators for coal are as follows:
electricity consumption (for thermal coal)
steel production (for metallurgical coal)
delivered cost of coal and natural gas
power plant heat rates
environmental laws and regulations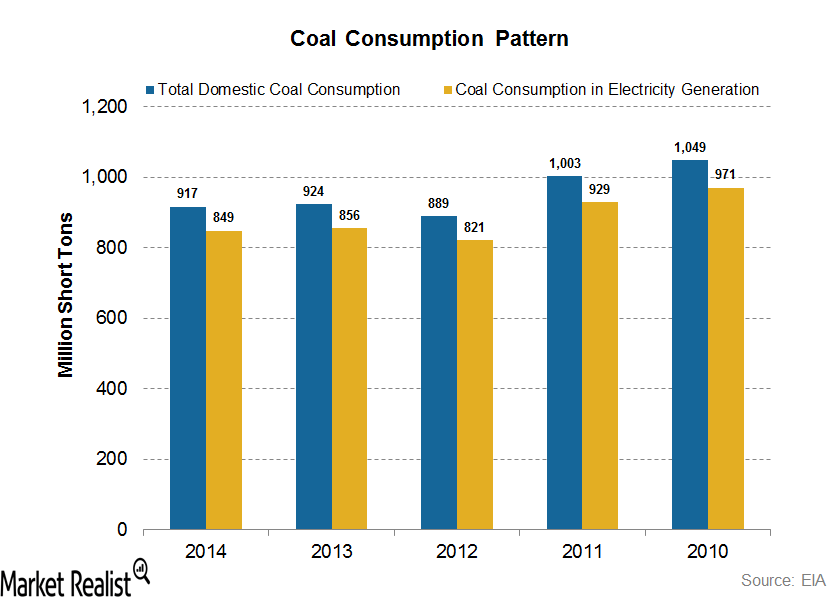 Article continues below advertisement
Electricity consumption
Domestic thermal coal demand is chiefly determined by electricity consumption. The greater the electricity consumed, the higher the demand will be for thermal grade coal. Electricity generation, in turn, depends on weather conditions and industrial activity. Seaborne thermal coal demand largely depends on growth in Asian and European countries.
Steel production
Demand for metallurgical coal mainly depends on steel production. Seaborne metallurgical coal demand depends on industrial activity in European and Asian countries.
Due to the recent slowdown in the Chinese economy, metallurgical coal export prices slumped by almost 60% from their peak value in 2011. This resulted in lower export revenues for US metallurgical coal (KOL) exporters like Alpha Natural Resources (ANRZQ), CONSOL Energy (CNX), Arch Coal (ACIIQ), and Peabody Energy (BTU).
Delivered cost of coal and natural gas
As discussed earlier in this series, the majority of US coal production comes from the West, whereas the demand for electricity is chiefly concentrated in the East. Depending on availability of energy sources, freight charges, and transmission and distribution losses, power utilities can either transport power or energy sources.
The delivered cost of coal in the Western and Midwestern part of the US is relatively lower when compared with the Eastern part of the country due to inexpensive coal from the Powder River basin.
The delivered cost of natural gas is lower in the southern part of the country, as the majority of natural gas production is confined to the South. The recent shale boom decreased the delivered cost of natural gas in some Eastern states.
We'll find out more about the impacts of heat rates and environmental regulations on coal demand in the next part of this series.