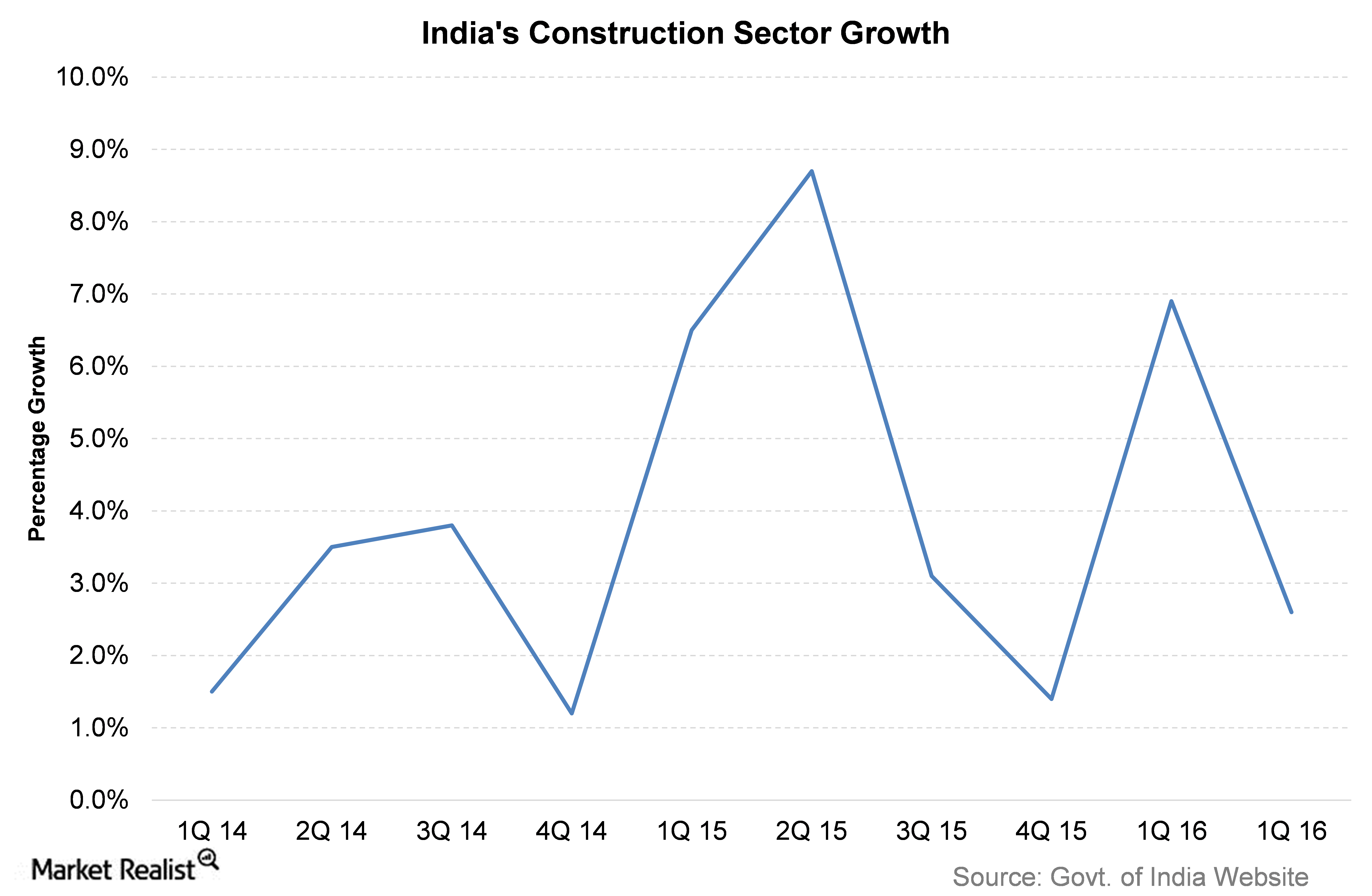 What Drives India's Construction Sector?
Where does the demand come from?
The construction sector in India is the second largest employer, next only to agriculture. The construction sector employs more than 35 million people in India. From 2013 to September 2015, the construction sector attracted the second highest FDI (foreign direct investment) equity inflow. According to India's government, the construction sector is valued at over $126 billion. About half of the demand comes from the infrastructure sector, and the rest is driven by the real estate sector and other industrial activities.
As the present government intends to make the manufacturing sector a major contributor to India's economic output, the performance and growth of the construction, manufacturing, and infrastructure sectors are very important.
Article continues below advertisement
The growth story
The chart above shows the quarterly growth of the construction sector since fiscal 2014. The Indian fiscal year begins in April and ends in March. Growth is calculated in terms of the GVA (gross value added). After the NDA (National Democratic Alliance) came to power in May 2014, there was an initial spike in construction sector growth. In the second quarter of fiscal 2015, the growth rate was 8.7%. However, the growth rate in the following quarters fell sharply.
India-focused mutual funds
For India-focused funds like the ALPS Kotak India Growth Fund Class A (INDAX) and the Matthews India Fund Investor Class (MINDX), the last year has been dismal. As of December 8, 2015, INDAX has fallen 10.5% in the last year. MINDX has fallen 1.7% during the same period. Infosys (INFY), HDFC Bank (HDB), and ICICI Bank (IBN) are among the top holdings of INDAX.