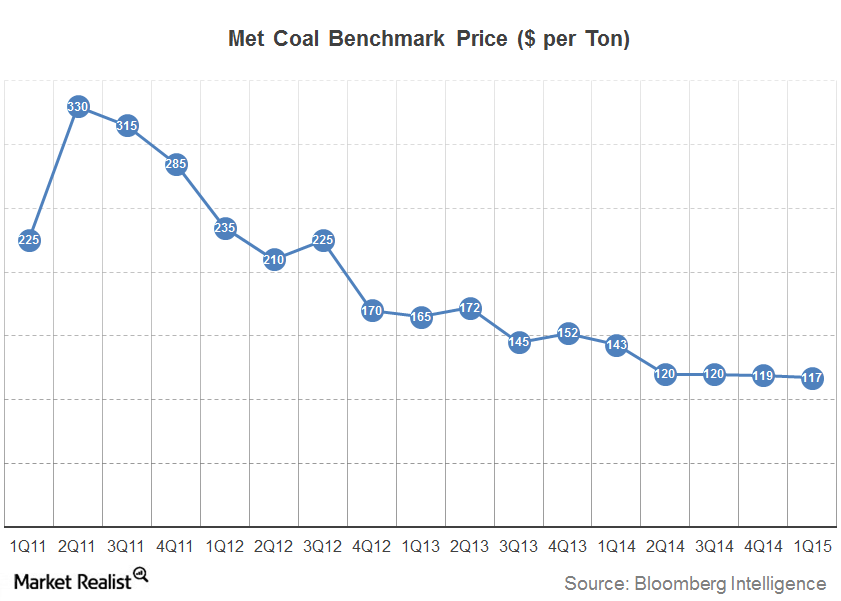 What Does the Future Hold for US Metallurgical Coal Producers?
By Mike Sonnenberg

Apr. 9 2015, Updated 11:05 p.m. ET
The weakest link
Walter Energy (WLT) is clearly the weakest link among US metallurgical coal producers in terms of operations as well as finances. Walter Energy lacks product diversification, being a pure-play met (metallurgical) coal producer. With the seaborne met coal market under tremendous pressure, Walter Energy is running at a high risk of bankruptcy if met coal prices don't recover sharply and substantially, which is unlikely. We wrote about the possibilities for each of the major US coal producers back in October 2014, and that outlook pretty much holds true even now. You can refer to the Market Realist series Industry overview: The shifting sands of US coal production for more details.
As of December 31, 2014, Walter Energy (WLT) had $3.2 billion in debt and $469 million in cash. The company burned $233 million in free cash in fiscal 2014.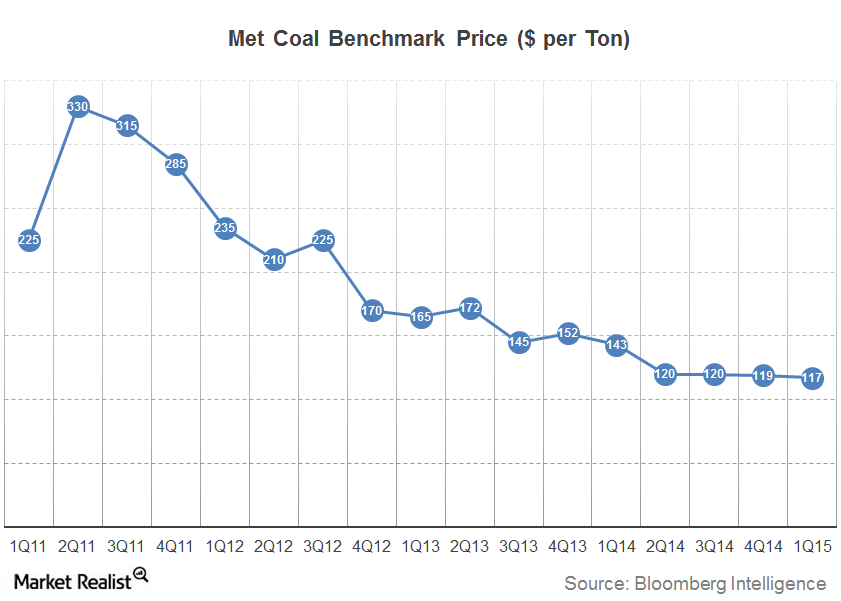 Article continues below advertisement
Others are not far behind
Alpha Natural Resources (ANR) is also running on thin ice. Being the biggest metallurgical coal producer in the US comes with a price these days, with met coal prices depressingly low. Moreover, the company has a large presence in the Appalachian region, where even thermal coal is on a structural decline. Industrywide concerns coupled with high leverage means that ANR needs a strong recovery in met coal prices in order to survive.
Arch Coal (ACI) has shown stellar cost performance during last few quarters. It reduced its exposure to Appalachian thermal coal. The company idled high-cost met coal mines and scaled up production at the lower-cost Leer mine. However, all these efforts may not bear fruit if coal prices fail to recover.
Peabody Energy
As Peabody Energy (BTU) mines met coal in Australia, it's less worse-off than its counterparts in Appalachia. However, high leverage is an issue with Peabody Energy (BTU) too.
The current industry scenario may result in industry consolidation, as we noted in December 2014. A wave of bankruptcy is another plausible scenario. Walter Energy (WLT) leads its peers in terms of the probability of bankruptcy.