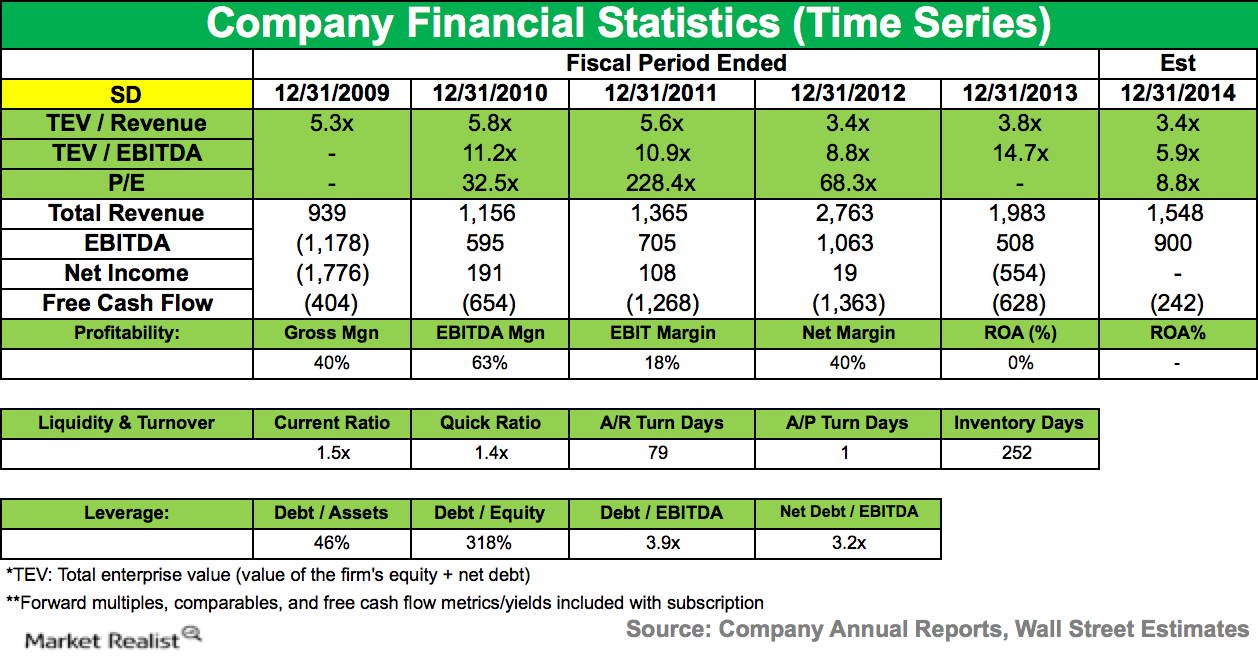 Overview of SandRidge Energy
By Diana Key

Jan. 15 2015, Updated 10:55 a.m. ET
TPG-Axon and SandRidge Energy
In the previous article in this series, we explored TPG-Axon's reduced stake in SandRidge Energy (SD), as reported in its 13D/A and 13G filings. TPG-Axon currently owns 32 million shares of SandRidge Energy. SandRidge Energy is an oil and natural gas company with exploration and production activities in the Mid-Continent region of the US.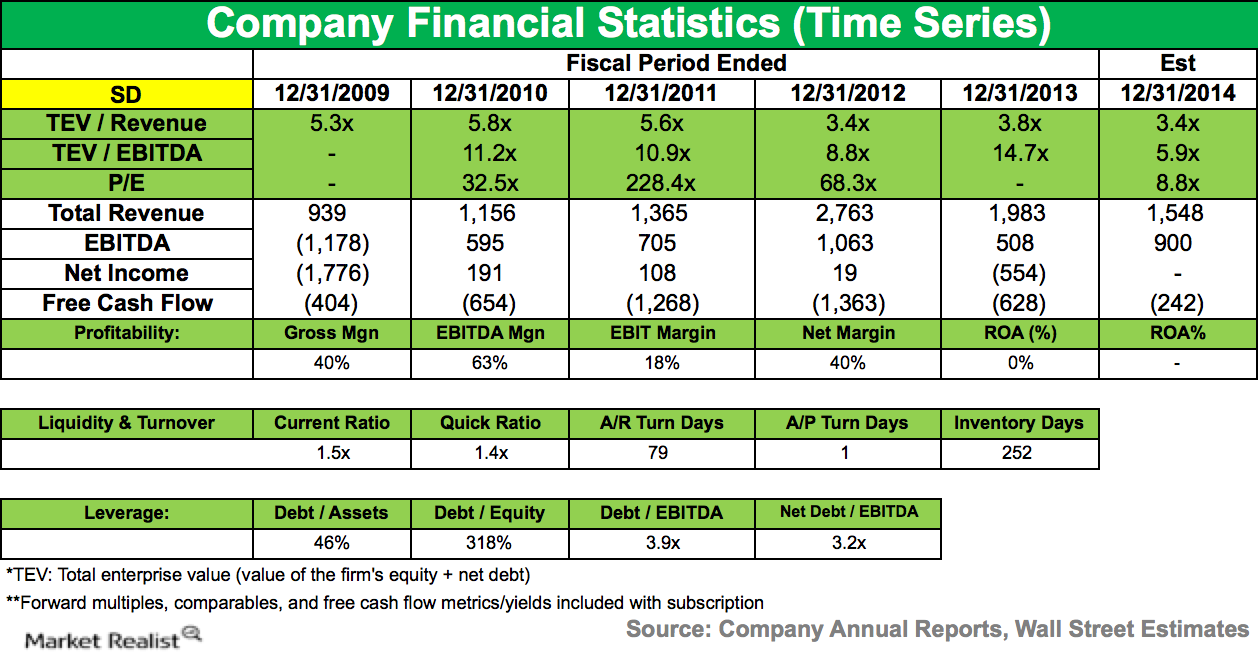 Article continues below advertisement
Updated 3Q14 operating results
On January 8, 2015, SandRidge Energy CFO and Executive Vice President Eddie LeBlanc noted, "Today's release of financial results for the third quarter of 2014 complements our November 2014 operating results press release. As the result of discussions with the SEC, we are now accruing a portion of the annual CO2 under-delivery penalty each quarter, which we previously recorded at the end of each year. Restated financial statements are included in amended historic quarterly and annual reports we are filing today. Importantly, annual results and cash flows remain unchanged."
Adjusted EBITDA (earnings before interest, tax, depreciation, and amortization) was $225 million in 3Q14 compared to -$160 million in 3Q13, a 41% year-over-year (or YoY) growth
Adjusted operating cash flow was $203 million, compared to -$227 million in 3Q13
Adjusted net income of $43.0 million, or $0.07 per diluted share, compared to -$31.7 million, or $0.06 in 3Q13
Total company production grew to 80,000 barrels of oil equivalent (or BOE) per day, representing the 14% increase from last quarter and 26% increase over 3Q13. It was driven by another group of good mid-continental wells and ongoing improvements in its base proved developed reserves (or PDP) performance
Mid-continent production grew 39% YoY and 19% sequentially to 67 million BOE per day
Material hedging of oil prices over $90 per barrel through 2015
$75 million increase in 2014 capital expenditure, mainly for land and seismic activities
SandRidge increased its credit facility to $900 million with undrawn availability and expandable to $1.2 billion
Article continues below advertisement
SandRidge is expanding its low-cost multilateral program, and it is successfully extending its mid-continent resource base with Chester and Woodford production. SandRidge CEO and president James Bennett noted, "The mid-continent drilling program continues to generate commercial returns, even at current commodity prices. Given the market backdrop, it is high grading its development plans and is already reducing its rig count and capital expenditure levels."
Share repurchase
Under the buyback program, SandRidge repurchased 27.4 million, or 5.6% of outstanding shares, for $111 million. The company still has $90 million of buyback and a dividend yield of 0%, which is the lowest among its peers. The dividend yields of its peers are:
Plans to lower 2015 capital expenditure
With the current plunge in oil prices, SandRidge plans to reduce its capital expenditure for 2015. In the next part of this series, we will discuss SandRidge Energy's turnaround in more detail.