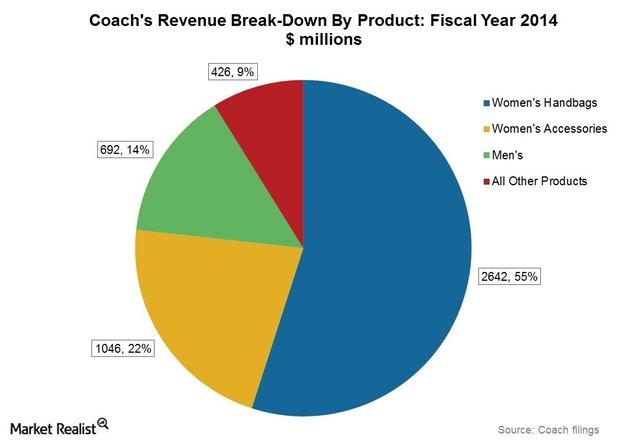 Coach's Supply Chain And Manufacturing Model
By Phalguni Soni

Jan. 16 2015, Updated 12:51 p.m. ET
Manufacturing
Coach, Inc. (COH) products are manufactured by external producers. These include independent third-party manufacturers and licensees. As of fiscal year 2014, Coach products were assembled in 20 countries including the US, Vietnam, China, the Philippines, India, Thailand, Italy, Hong Kong, and the United States. Five vendors currently provide ~10% of the company's units.
Outsourcing the manufacturing process is common among footwear and apparel companies. It proves more cost-effective for companies and gives them access to larger and cheaper sources of human capital. Outsourcing also improves speed-to-market for products. However, it also leaves them vulnerable to macroeconomic factors such as currency risk and country risk.
Article continues below advertisement
Raw materials
Although the manufacturing process is outsourced, Coach tries to keep a grip on the manufacturing process from design to production. Maintaining cordial and long-standing relationships with suppliers is critical to ensuring that there are no bottlenecks in the manufacturing process.
The company uses a global-sourcing model and maintains control over the sources and quality of raw materials used in production. Leather is a critical input. The company has a leadership position in the women's premium leather handbags business in North America.
Quality control
Coach rigorously tests manufacturing facilities and conducts periodic quality control checks. It also maintains control over the manufacturing process by operating sourcing offices in key countries and having a management presence in countries where goods are manufactured.
Article continues below advertisement
Distribution
Coach's North American operations are served by an 850,000 square foot distribution facility in Jacksonville, Florida. International distribution centers are operated by third parties. There are centers in Shanghai, China and Oldenzaal, in the Netherlands. It has other local centers in China, Hong Kong, Singapore, Taiwan, Malaysia, and South Korea.