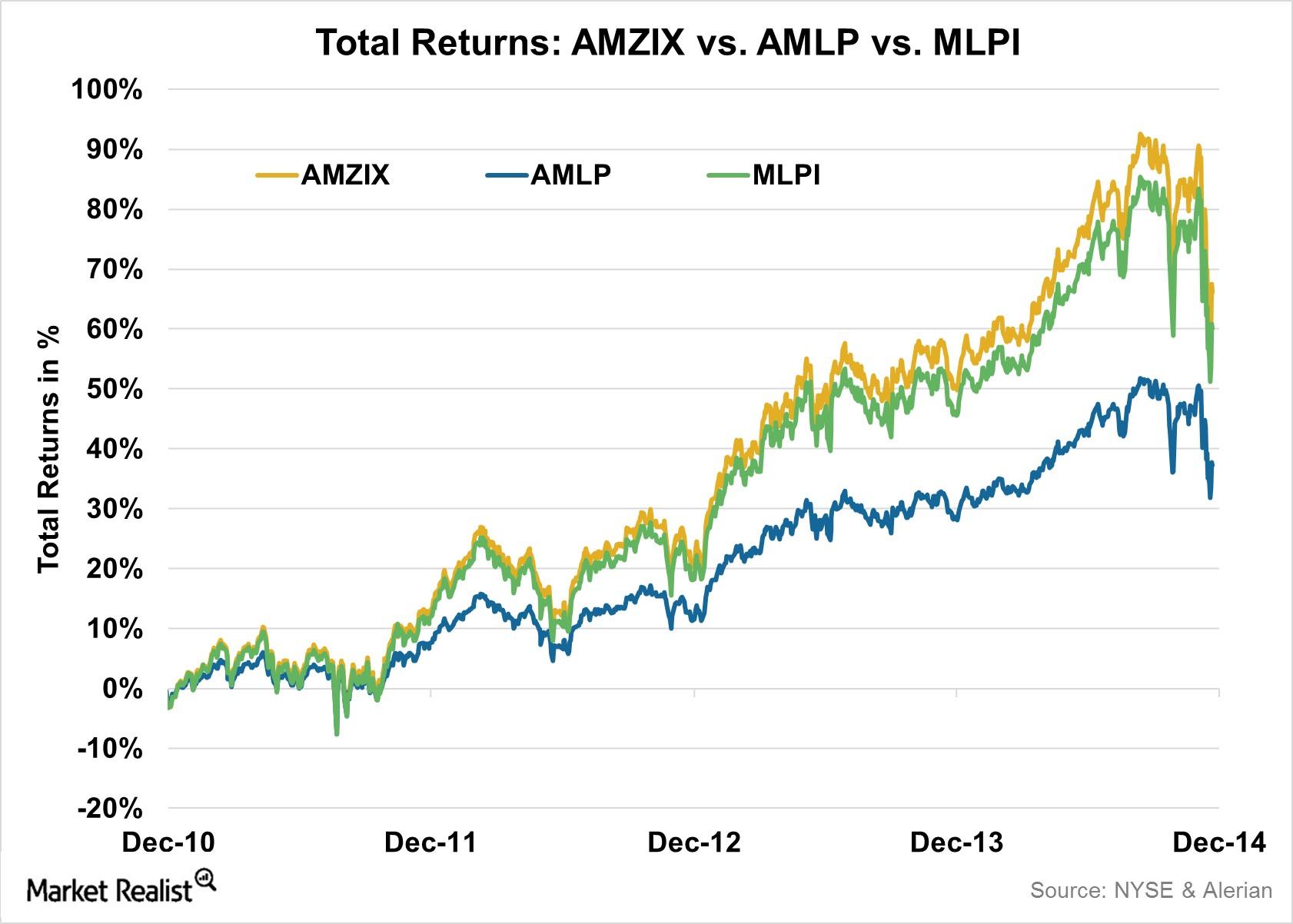 Tax treatment of exchange-traded notes and exchange-traded funds
By Keisha Bandz

Nov. 20 2020, Updated 3:49 p.m. ET
Comparing tax liabilities
MLPs (master limited partnerships) pass on their tax liabilities to investors. Under current tax laws, a fund can't invest more than 25% of its assets in publicly traded partnerships like MLPs. To get around this rule, MLP ETFs (exchange-traded funds) structure themselves as regular corporations or "C corps" and forfeit the special tax treatment. To some extent, this double tax—one at the corporate level and the second at the investor level—defeats the tax-efficiency purpose of an MLP.
Article continues below advertisement
An ETN (exchange-traded note) will be subject to capital gain taxes once it sells, but it owes ordinary income taxes on the interest or coupon payments it makes along the way. Therefore, its total returns would be more consistent with those of the underlying index. However, with ETNs, you have to consider the risk of issuer default.
For example, the Alerian MLP Infrastructure Index (AMZI) consists of the top American energy infrastructure MLPs like Enterprise Product Partners (EPD), Plains All American Pipelines (PAA), and MarkWest Energy Partners (MWE). Both the Alerian MLP ETF (AMLP) and the UBS (OUBS) ETRACS Alerian MLP Infrastructure Index ETN (MLPI) track AMZI.
The graph above shows that AMLP has had a total return of about 37% over the last four years, while MLPI's nearly 60% return is more in line with the roughly 66% return for the Alerian MLP Infrastructure Index (AMZIX) during that time frame. AMZIX is the same as AMZI, but AMZIX also includes distributions from its components, making AMZIX more accurate for returns calculations.
MLPI's coupons translate to a yield of about 4% of taxable income. This will drive the after-tax yield lower.
AMLP is currently yielding at around 6% of pre-tax income.
ETF or ETN?
When it comes to ETFs and ETNs, it can't be said with conviction that one is superior to the other. If you're seeking higher total returns, ETNs might be a good option, but if higher after-tax yields are more your cup of tea, you might find ETFs appealing. As Alerian president and CEO Kenny Feng puts it, "There are different markets for different investors."
The remainder of this series will discuss the various ETNs offered by UBS AG, a global financial services provider.