Soon You Could Explore the Titanic Wreckage — For a Six-Figure Fee
Few have had the opportunity to see the Titanic wreckage up close, but a new sea expedition venture will make Titanic tourism possible in 2023. But what is the cost?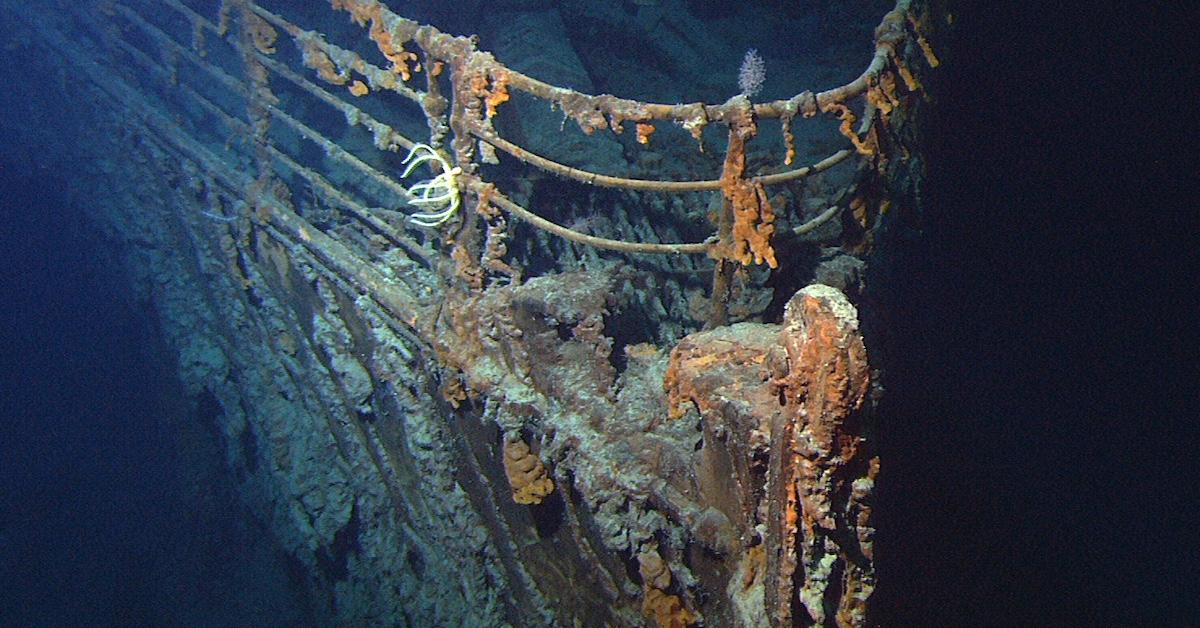 Few explorers have taken the 12,500-foot descent in the North Atlantic to see the wreckage of the RMS Titanic up close and personal. So far, the privilege has belonged mostly to scientists, marine archaeologists, and filmmaker James Cameron, but through Stockton Rush's company OceanGate Expeditions, citizens with the means to do so can join an expedition as a "mission specialist."
Article continues below advertisement
Article continues below advertisement
Aside from a hefty contribution, citizen mission specialists have to undergo some arduous training to prepare them for the descent. Let's just say exploring the luxury liner is a far cry from the first class experience passengers of the ill-fated ship enjoyed on their voyage.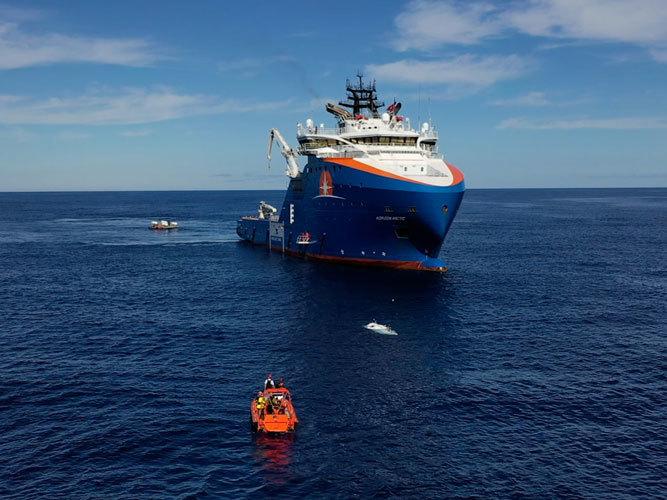 Article continues below advertisement
So, how much does it cost to take a Titanic Expedition? More than most people make in a year.
If money isn't an object and you don't mind close quarters, you can sign up to be a Citizen Mission Specialist aboard OceanGate Expeditions' Titan submersible for a $250,000 mission training and support fee.
OceanGate's brochure says this fee is essential to funding the expeditions and allows for continued observation of the wreckage's deterioration as well as scientific study of the deep ocean marine life in the area.
Article continues below advertisement
Article continues below advertisement
The Titan sub has a five-person crew capacity and is capable of reaching depths of up to 4,000 meters, or 13,000 feet. Each OceanGate Titanic Expedition mission can accommodate six mission specialists, who take turns boarding the sub for dives with the support crew. Each dive involves a 2.5-hour descent, followed by three to five hours exploring the wreckage and the surrounding debris field.
When not aboard the sub, mission specialists remain aboard the support vessel and assist the crew with operations such as reviewing dive images and sonar analysis.
What is the Titanic Expedition experience like?
If you join an expedition crew, most of your time will be spent aboard the Horizon Arctic, which is the dive support vessel. The ship has 60 sleeping berths for crew and mission specialists, as well as a mess deck, fitness facility, and lounges. It isn't exactly a luxury liner, but the experience of seeing the most famous cruise ship to ever sail the Atlantic probably makes up for the somewhat spartan accommodations.
Article continues below advertisement
Article continues below advertisement
The support ship embarks from St. John, Newfoundland, which is about 400 miles west of the Titanic's final resting place. The mission is 10 days long, with eight days at sea. Expeditions can only take place in the summer due to arctic conditions, with each annual mission containing five mission legs. With just si mission specialist positions for each leg, that means only 30 citizens per year will get to make the journey.
While the deep sea excursion isn't attainable for most, exploring the ocean depths is still far cheaper than a trip to the heavens. A seat on Jeff Bezos's Blue Origin suborbital rocket will cost you millions, while Virgin Galactic's ticket price is a steep but comparably affordable $450,000. And those trips are less than two hours long with only a matter of minutes spent in suborbital flight.
So, when you compare that to a quarter million for a week-long cruise and several hours exploring the ocean floor, OceanGate almost seems like a bargain!