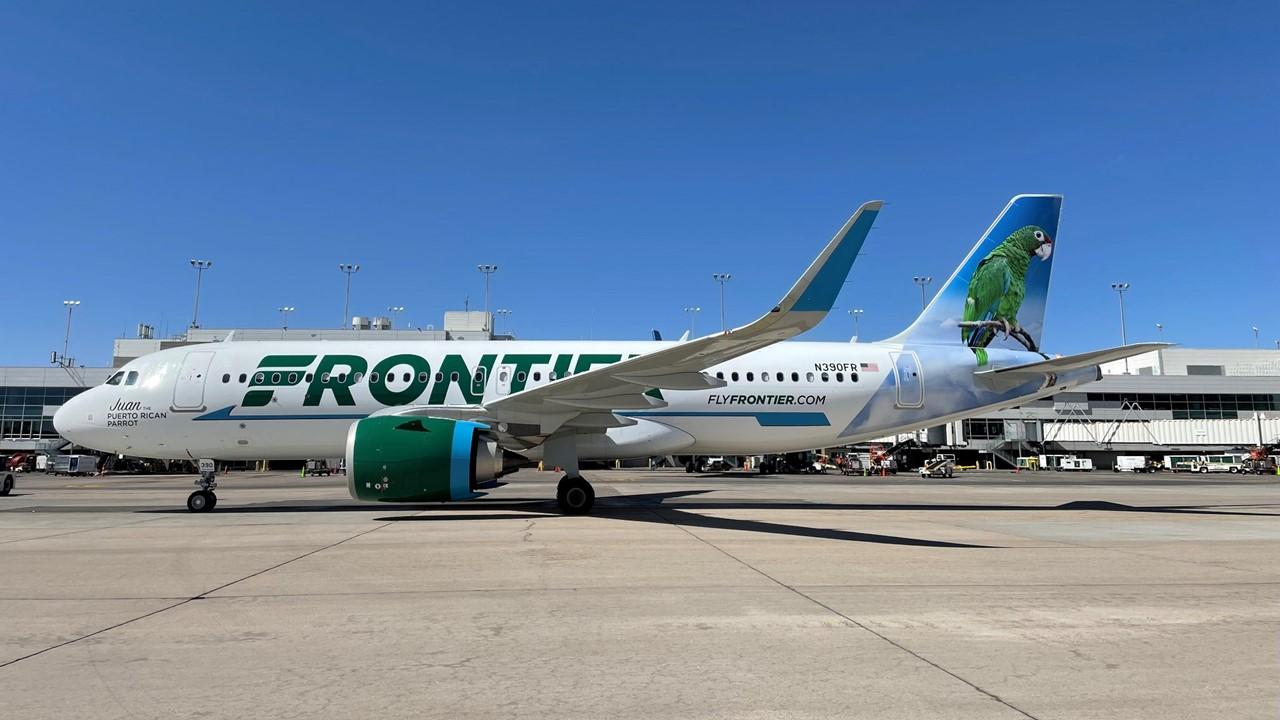 Frontier Airlines to Launch All-You-Can-Fly Program in 2023 — There's a Catch
If you love the idea of flying off to a destination at a moment's notice, then Frontier Airlines could soon have just what you're looking for.
Article continues below advertisement
Next year, Frontier will offer a "GoWild" all-you-can-fly pass that will enable travel junkies to take an unlimited number of flights throughout the year to wherever the airline flies.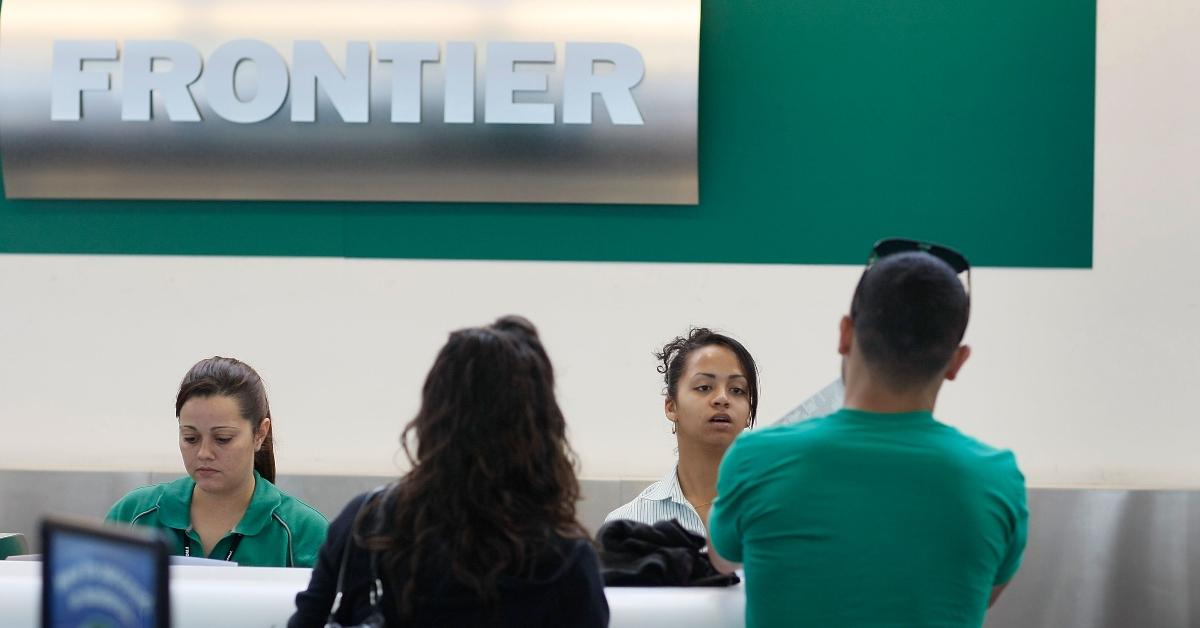 Article continues below advertisement
How does the Frontier Airlines' all-you-can-fly program work?
Many important details on how Frontier's all-you-can-fly program works haven't been disclosed yet, like how much it will cost. What we do know is the annual pass is good for flights available 300 days a year to any Frontier destination. Peak travel days, such as during the holidays, will most likely be blackout days.
According to the travel website Momondo, Frontier has a total of 654 routes to nine different countries. Besides the many U.S. cities Frontier travels to, the Denver-based airline also flies internationally to locations in Mexico, Belize, Puerto Rico, Guatemala, Costa Rica, El Salvador, and several islands in the Caribbean.
Article continues below advertisement
What's the catch?
Does the program sound too good to be true? Well, there's a catch. GoWild passengers will only get confirmation of their flight the day before they are scheduled to take off. So, if you book a flight to Aruba and the plane is full, you'll get bumped off.
Article continues below advertisement
But, if you are the adventurous type who is up for traveling wherever you can, and you have the flexibility to do so, Frontier's GoWild might be perfect for you.
Why is Frontier offering the all-you-can-fly program?
Frontier's goal in offering the GoWild passes aims to fill empty seats on its flights. Last year, 5 million seats flew empty, the airline says. Empty seats cost the airlines hundreds if not thousands of dollars.
Article continues below advertisement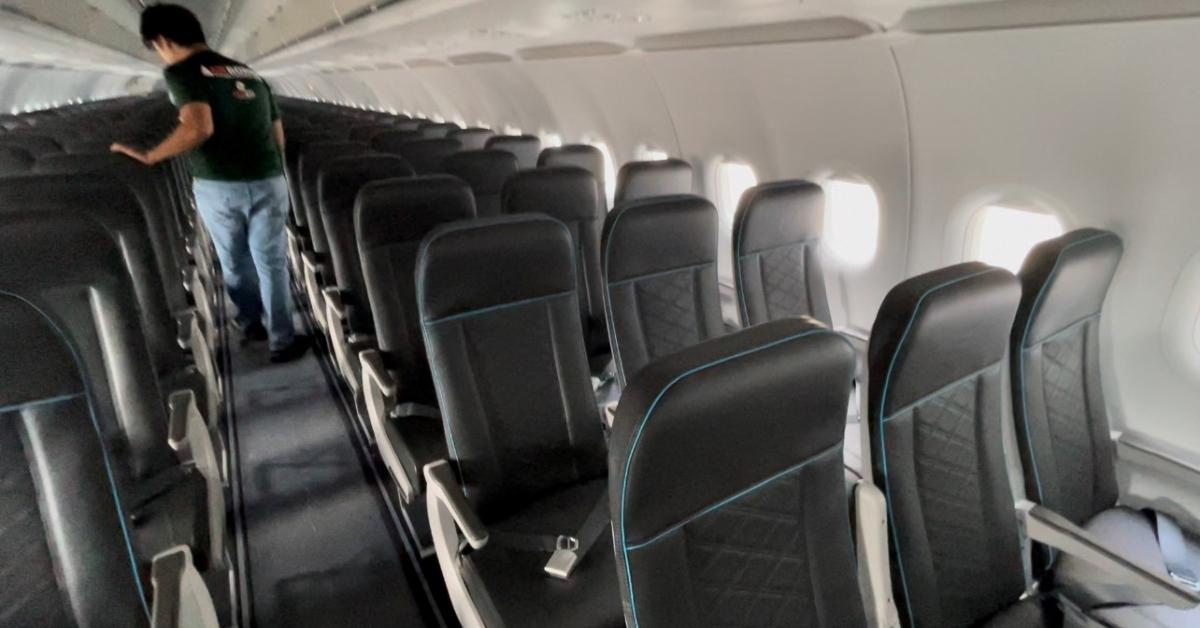 Frontier already offers a Discount Den annual membership where passengers can get low fares, and kids can fly free, but you'll still have to pay for carry-on luggage and seat assignments. The membership costs $40 to enroll and then $60 per year.
Article continues below advertisement
When will you be able to get a Frontier GoWild pass?
Frontier says that its GoWild all-you-can-fly passes will be available starting in the Spring of 2023, but an exact date hasn't been released. The airline says only a limited number of passes will be available, and interested travelers can sign up here to get notified when the passes are available.
According to the website Upgraded Points, first dibs on the GoWild passes will be offered to members of the airline's Frontier Miles loyalty program.
Article continues below advertisement
Does Frontier fly to Europe?
Currently, Frontier doesn't fly to Europe, but that could change down the road. In an Oct. 31 interview with The Points Guy, Frontier CEO Barry Biffle said the airline is "evaluating" possible routes to Europe, Hawaii, and South America.
Article continues below advertisement
Frontier's parent company, Indigo Partners, already owns Wizz Air in Europe and JetSMART in South America.
Earlier this year, Frontier planned to buy competing budget airlines Spirit Airlines. However, Spirit shareholders rejected the proposed merger. On Oct. 19, Spirit shareholders approved a merger with Frontier rival JetBlue.