Frontier Airlines' IPO Date Is Coming, Price Is Set
Less than a year after laying off hundreds of employees, Frontier Airlines' parent company is going public. What is the IPO date and price?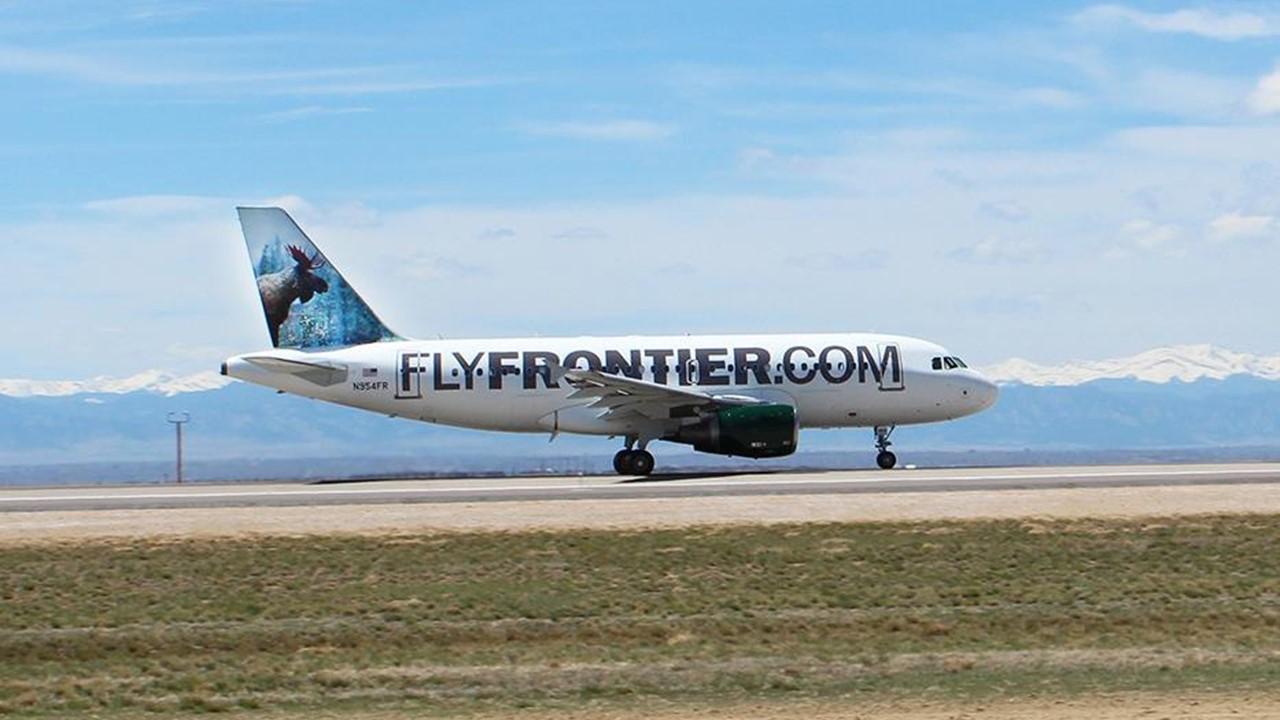 In July 2020, Frontier Airlines joined a whole slew of industry peers in laying off employees in swaths. Now, the company is redirecting its route and heading straight for the public market.
Article continues below advertisement
Article continues below advertisement
Frontier Group Holdings Inc. will trade under the ticker symbol "ULCC." The company already set the terms for its shares on offer. It looks like Frontier is ready for takeoff.
Frontier Airlines seeks public trading for debt and other commitments.
Whenever you're looking at a new IPO, it's important to find out why a company is raising public capital. In public filings (as opposed to confidential filings), retail investors can check out the company's registration statement. For Frontier, the form S-1 says that it plans to pay down or restructure debt, build cash reserves, and fund flight equipment, among other general corporate purposes.
Article continues below advertisement
Frontier's forthcoming IPO follows other airlines' public market announcements. Sun Country Airlines went public in early March and Bamboo Airways plans to go public (potentially on a foreign exchange) soon.
Frontier Airlines' profitability took a backseat.
The SEC documentation from Frontier refers a lot to heightened profitability margins resulting from its competitively low fares. However, it's hard to measure the reality of the airline's situation amid pandemic-era traveling. For example, Frontier's total operating revenues shrunk by 50 percent in 2020 compared to 2019. Meanwhile, the losses took a stronghold and corporate shares ultimately diluted.
Article continues below advertisement
Article continues below advertisement
Investors will need to balance the airline's performance prior to the COVID-19 pandemic with its ongoing COVID-19 recovery.
Frontier Airlines seeks a $4.52 billion valuation post-IPO.
Given the number of priced shares Frontier is offering, it ultimately is after $630 million in public capital. This could bring the airline's total corporate valuation to $4.52 billion. Technically, Frontier's parent company is doing the bidding. The airline subsidiary is a flagship brand if I've ever seen one (which is hinted at by the eponymous titles).
Article continues below advertisement
Stock price for the Frontier IPO
Frontier plans to offer 30 million shares of common stock in its IPO. The company has given a price range of $19–$21 each. As the IPO nears, the company will surely firm up this value somewhere in the middle.
Article continues below advertisement
The offering is backed by 11 underwriters. The leaders of the group include Citigroup, Barclays, Deutsche Bank Securities, Morgan Stanley, and Evercore ISI (clearly, Frontier isn't leaving any stone unturned).
Frontier Airlines set a date for going public.
Currently, Frontier is targeting March 31 for its momentous IPO. It will be interesting to see what comes of the public fundraising for the company, industry, and investors. The airline industry has been one of the hardest-hit sectors during the COVID-19 pandemic. Domestic and international travel has been on a steep decline for more than a year. Slowly, things are ramping up, and using an IPO to propel a company into a more prosperous time could be effective. However, there are risks. Early investors will have to overlook the recent financial health and focus on history and potential.