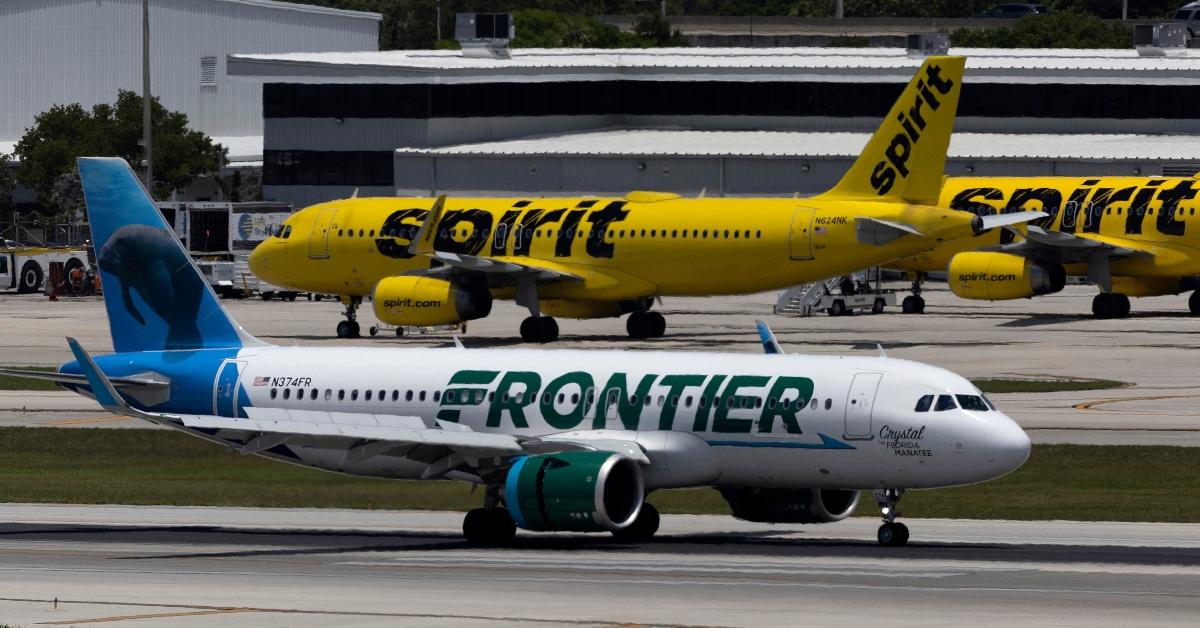 Are Budget Airlines Safe? Pros and Cons of Booking for Less
After several years of travel shutdowns due to COVID-19 restrictions, the airline industry has rebounded. Americans are flocking to airports for long-awaited vacations they have had to put off for a few years. Increased demand, combined with airline staff shortages and higher oil prices, has caused the cost of airline tickets to skyrocket.
Article continues below advertisement
With plane ticket prices at the highest they've been in years, you may be considering flying on a budget airline such as Frontier, Spirit, or JetBlue. But are budget airlines safe to fly?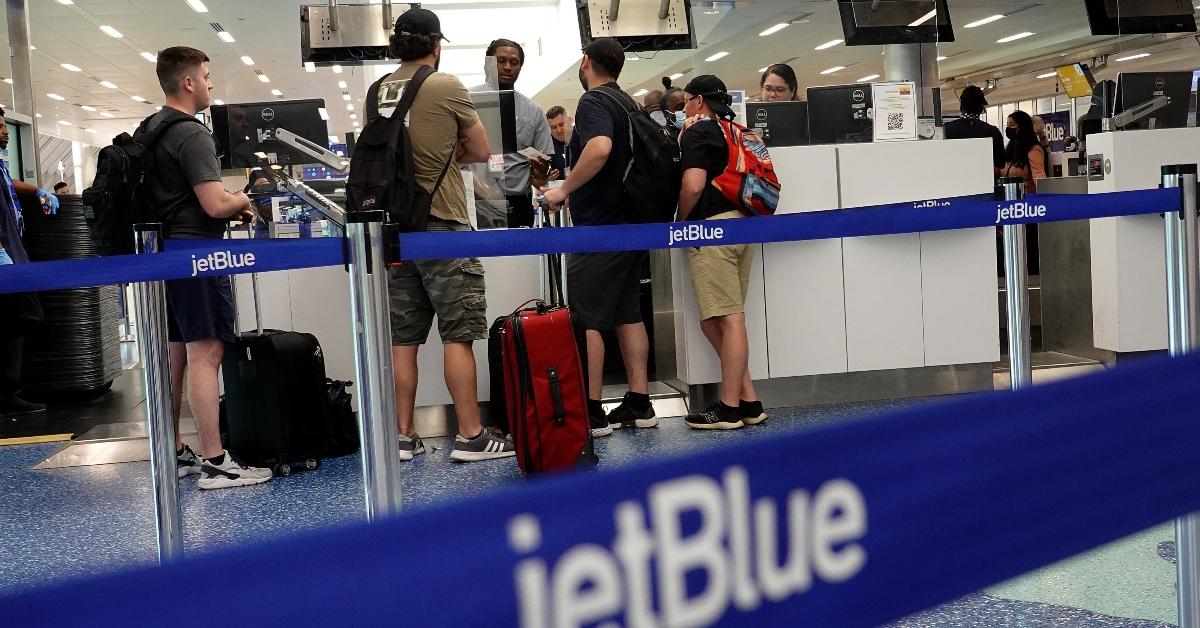 Article continues below advertisement
Yes, budget airlines are just as safe as any other airline. That extra $200 you pay for a seat on one of the major airlines like United, American, or Delta doesn't guarantee you'll be any safer in the air than if you flew with a discount carrier.
According to AirlineRatings.com, budget carriers Frontier, Allegiant, and JetBlue all have safety ratings comparable to full-service carriers United, American, and Delta. The website determines an airline's safety rating by looking at whether it has had a fatal crash in the last 10 years, suffered serious pilot-related incidents, passed a series of safety audits, and if it complies with international COVID-19 standards.
Article continues below advertisement
What are the top 10 safest budget airlines?
AirlineRatings.com reports the top 10 safest low-cost airlines for 2022 are (in alphabetical order):
Allegiant

Easyjet

Frontier

Jetstar Group

JetBlue

Ryanair

Vietjet

Volaris

Westjet

Wizz
Budget airlines still rank as the worst U.S. airlines.
Budget airlines don't fare so well when looking at other factors besides safety, like customer satisfaction, timeliness, and cancellations. In a ranking of the best (and worst) U.S. airlines for 2022 by the travel advisory site The Points Guy, budget airlines JetBlue, Frontier, Allegiant, and Spirit were at the bottom of the list.
Article continues below advertisement
Out of a total score of 100, none of the budget airlines scored over 50. Spirit Airlines was ranked the lowest among the 10 airlines, scoring 30.89. The budget airlines were low performers when it came to customer satisfaction, cancellations, timeliness, and bag fees.
Article continues below advertisement
You don't necessarily save money on budget airlines.
Flying a budget airline also may not save you as much as you hope. On many bare-bones flights, you must pay additional fees for your baggage, meals, seats, etc. By the time you've paid all the fees, your flight may end up costing you more.
Article continues below advertisement
For example, looking at Orbitz.com, a non-stop Frontier flight from Chicago to Denver at the end of October will cost you $107.98 roundtrip. Still, you'll have to pay at least $60 extra to take a carry-on suitcase and $17–$55 each way if you want to pick your seat. So, the Frontier flight will cost at least $219 without a seat selection.
The same flight on United costs $137.59 roundtrip, which includes a carry-on and seat selection.
A new budget airline offers $99 flights to Europe.
Last month, news outlets reported about a new budget airline offering flights between Washington D.C. and Europe for just $99 each way. The airline, called Play, is based in Reykjavik, Iceland. The discounted prices were only available for a limited time, after which prices will increase to about $200 each way, reports The Points Guy website.