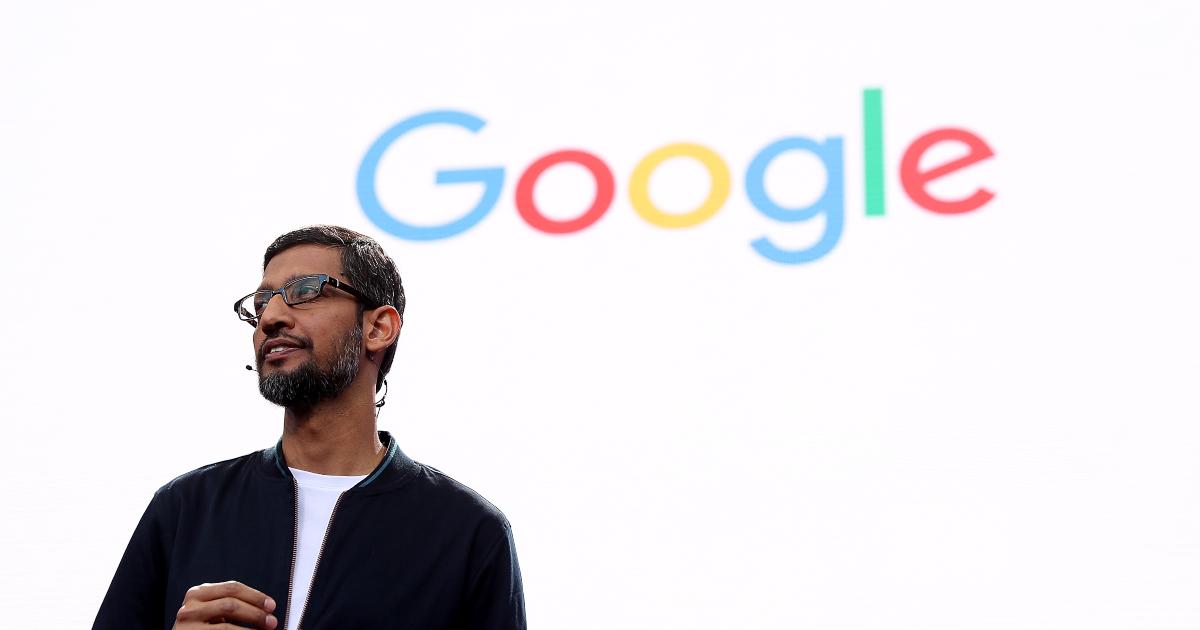 How to Buy Google Stock After the Split: GOOG vs. GOOGL
Google parent Alphabet will complete its 20-for-one split on July 15. The stock trades under two ticker symbols, "GOOG" and "GOOGL". How do you buy Google stock after the split? Which ticker symbol should you choose?
Article continues below advertisement
Despite the weakness in markets, there's been a flurry of splits. Amazon, Shopify, Tesla, and GameStop have all split their stock or are planning a split.
Google stock's split history
Google has split its stock only once, in 2014. In comparison, Amazon, which like Alphabet announced a 20-for-one stock split in 2022, split its shares three times between 1998 and 1999 (twice in 1999, amid the dot-com bubble). A stock split was long overdue for Google, one of the most expensive FAANG stocks.
Article continues below advertisement
Alphabet has three stock categories: Will all split?
All three of Alphabet's stock types—Class A, Class B, and Class C—will split. Of these, only Class A (GOOGL) and Class C (GOOG) trade on the Nasdaq. The Class B shares, owned by the company's founders and directors, aren't publicly traded. U.S. tech companies tend to keep a special stock category for founders to give them extra voting power.
Article continues below advertisement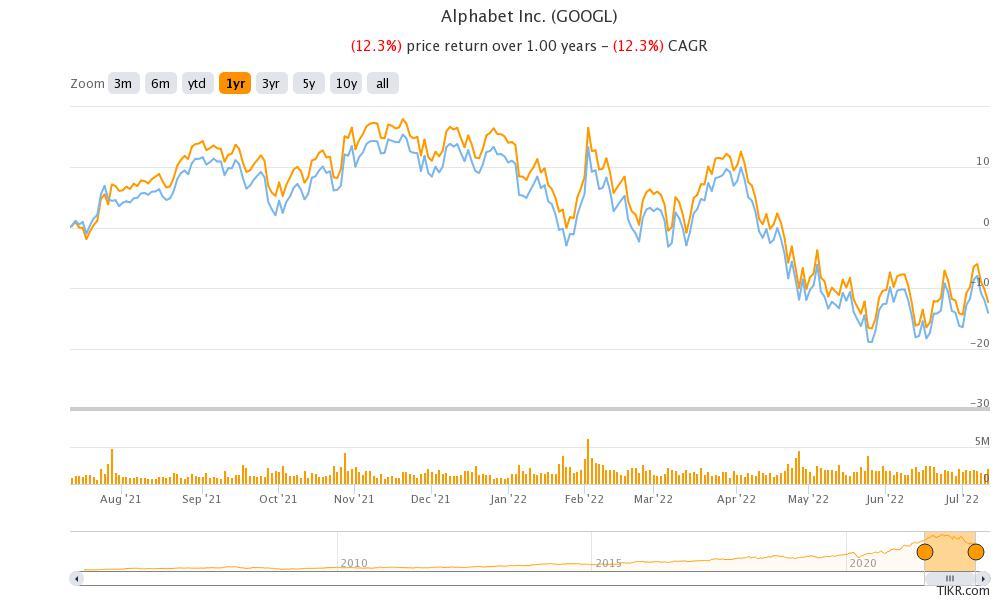 You can buy either GOOG or GOOGL before the split
GOOGL shares have one voting right per share, while GOOG shares don't have voting rights. The economic benefits for investors will remain the same after the split. The two stocks usually trade at similar prices. On July 13, GOOGL closed at a slight discount to GOOG.
Article continues below advertisement
Alphabet's stock split is in the form of a special dividend
Alphabet has structured the stock split in the "form of a one-time special stock dividend." The record date for the special stock dividend is July 1 and the payment date is July 15. From the next trading day after the stock split, which is July 18, Alphabet stock will trade on an ex-split basis.
Article continues below advertisement
What happens after the Google stock split?
When Alphabet stock begins trading on July 18, it will trade at roughly 1/20 of its July 15 price. Due to the stock split, the company's outstanding share count will rise 20-fold. However, its market cap will depend on the price action on July 18. Aside from increasing liquidity, stock splits don't change anything fundamentally for a company.
How to invest in the Google stock split: Do you need to act to get the extra shares?
If you already own GOOG or GOOGL stock you don't need to take action to get the extra shares. And if you don't own Alphabet stock, you can buy it from a broker. In its investor FAQ, Alphabet writes, "your broker will automatically update your account to reflect the new quantity and share price of your stock ownership after July 15, 2022."
Article continues below advertisement
The benefits of the Alphabet stock split
After the split, Alphabet stock will trade at around $110, making it much more affordable for retail investors. At its peak, Alphabet stock was trading above $3,000. Since tech giants like Alphabet compensate their employees with stock options, a lower-priced stock makes sense for the company.