Sell-Off in ZOM Stock Isn't Over, Still a Good Long-Term Investment
Zomedica (ZOM) stock has been very volatile this year. The stock fell 10.7 percent on April 13 and was trading lower in the pre-market on April 14 and looks set to fall below $1. The stock is down almost two-thirds from its 52-week highs of $2.91. Will ZOM stock go up and is it a good long-term investment?
Article continues below advertisement
ZOM's market capitalization has fallen below $1 billion now amid the crash in its stock price. It's worth noting that while the stock has fallen sharply from the peaks, it's still up considerably from its 52-week lows of $0.063.
Why ZOM stock has fallen from its peaks
The rally in ZOM stock was driven by optimism about the success of its diagnostic device called Truforma. While still speculative, investors bet that Truforma would be a game-changer product.
Article continues below advertisement
Truforma is a point-of-care device meant to be used by veterinary doctors. The platform would help detect thyroid and adrenal diseases in pets. Add the projected growth in pet care in the U.S. and we had a fundamental story around Zomedica.
Article continues below advertisement
Reddit group WallStreetBets capitalized on the optimism about Truforma and helped trigger a short squeeze in ZOM stock. All of the targets that WallStreetBets chose had a fundamental story around them. It was the reopening trade for AMC Entertainment, a turnaround for GameStop, and the optimism over federal marijuana legalization for Tilray and Sundial Growers.
WallStreetBets pumped Zomedica stock
Usually, short squeezes can only trigger a short-term price movement. However, as we've seen this year, the short squeeze can also have a medium to long-term impact. Many of the companies that were pumped by WallStreetBets capitalized on the rise in their stocks to issue more shares. ZOM also issued more shares, while warrant holders used the spike to convert the warrants into stocks.
Article continues below advertisement
ZOM stock might fall more
Previously, I noted that ZOM stock looks overpriced. The stock has continued to tumble. Has ZOM stock bottomed out and will it go up? In my view, we aren't done with the sell-off yet. ZOM stock might fall more before goes up again.
Article continues below advertisement
ZOM target price
From a valuation perspective, analysts expect Zomedica to post revenues of $15.21 million in 2022, which would mean a 2022 price-to-sales multiple of over 62x. That said, ZOM shouldn't be valued on near-term earnings but long-term potential as its revenues would increase significantly after Truforma has commercial success.
Article continues below advertisement
Since ZOM is a penny stock, not many analysts are covering the stock. According to the estimates compiled by CNN Business, only one analyst is covering ZOM stock. The analyst has assigned a $1.2 target price, which is a premium of around 20 percent over the current prices.
ZOM stock is a good long-term investment.
ZOM looks like a good long-term investment. In its filing, citing data from MarketsandMarkets, ZOM said that the market opportunity for companion animal diagnostics is expected to rise from $1.7 billion in 2019 to $2.8 billion in 2024.
Article continues below advertisement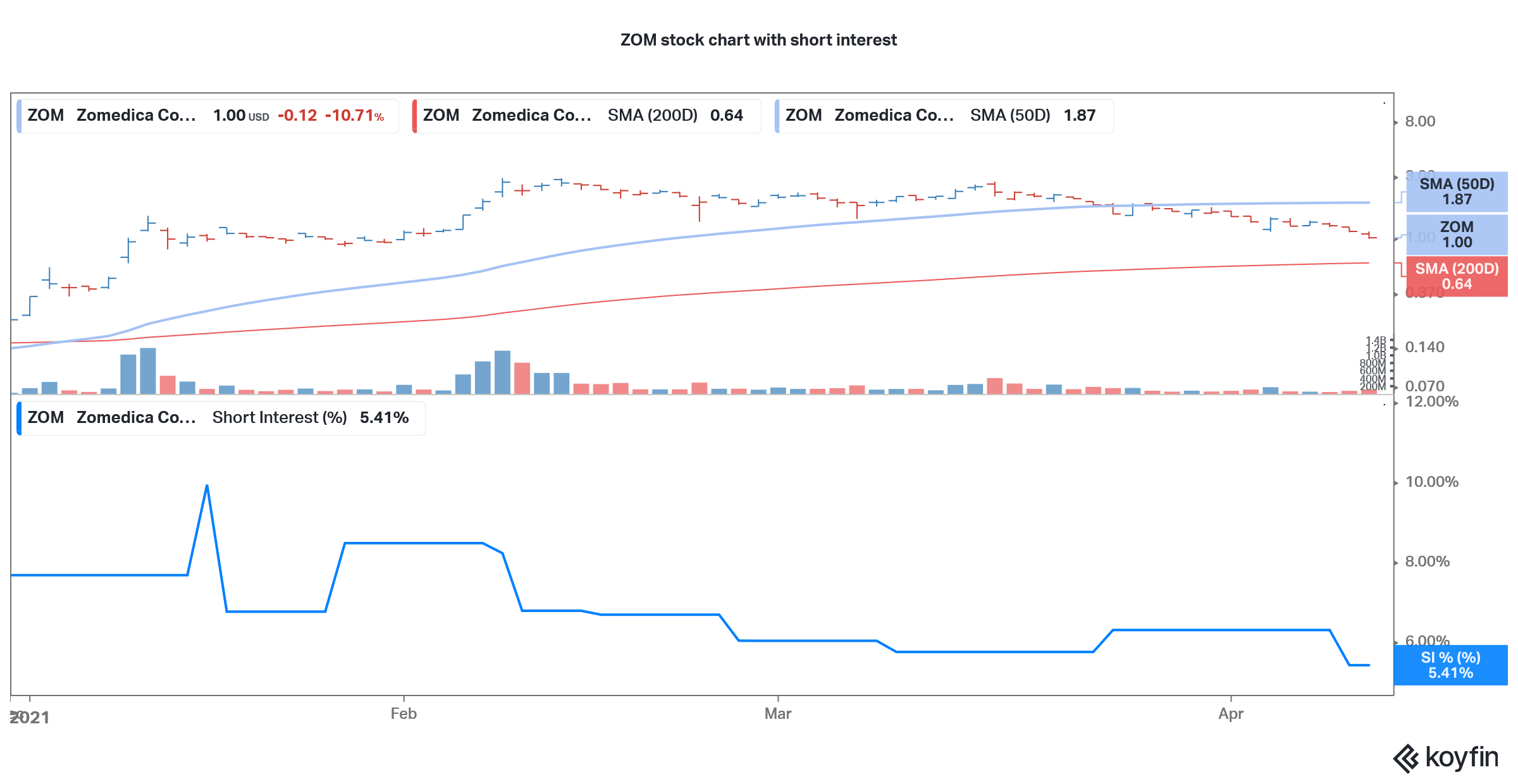 It's important to note that Truforma is a recurring revenue opportunity for Zomedica. After buying the initial equipment, the users would also have to buy cartridges, which would mean a recurring revenue stream for Zomedica.
Even though Zomedica looks like a good way to play the growing animal diagnostic market, I'm still wary of buying the stock at current prices. Investors might want to wait for the prices to fall more.