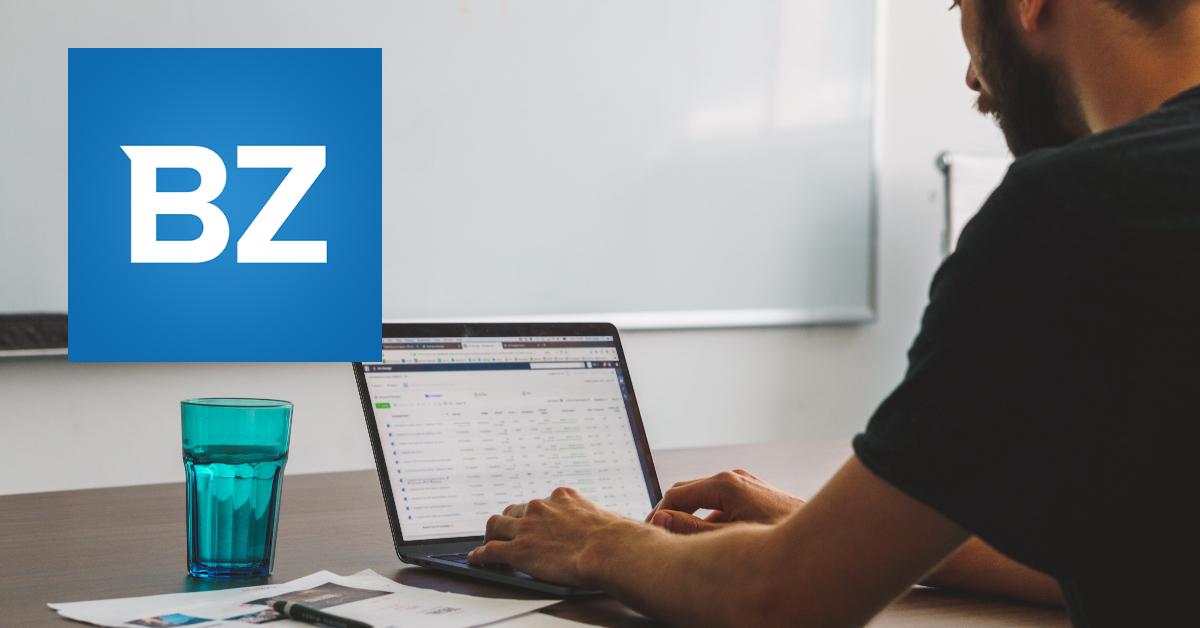 What Benzinga Offers for Penny Stock Investors
Many investors turn to Benzinga to find cheap stocks for short-term speculative bets or long-term retirement investing. The SEC defines penny stocks as those trading under $5. What are the best Benzinga penny stocks, and should you add them to your portfolio?
Article continues below advertisement
Penny stocks are usually for small companies that aren't yet profitable. Given these stocks' high volatility, you can make or lose money with them quickly. Still, they're popular with retail investors with small capital.
What does Benzinga offer for penny stocks?
Benzinga publishes a daily list of cheap stocks that you can buy for under $5, featuring those making the biggest moves before the opening bell, during regular trading, and after hours. The list features companies from industries spanning renewable energy to marijuana. On Benzinga, you'll also find a list of the best online brokers, penny stock trading courses, and the best penny stocks for long-term investors.
Article continues below advertisement
What pricing options does Benzinga have for penny stocks?
Benzinga's penny stocks range in price, from under $0.10 to up to $5. You can also view stocks that have recently moved out of penny stock territory to above $5.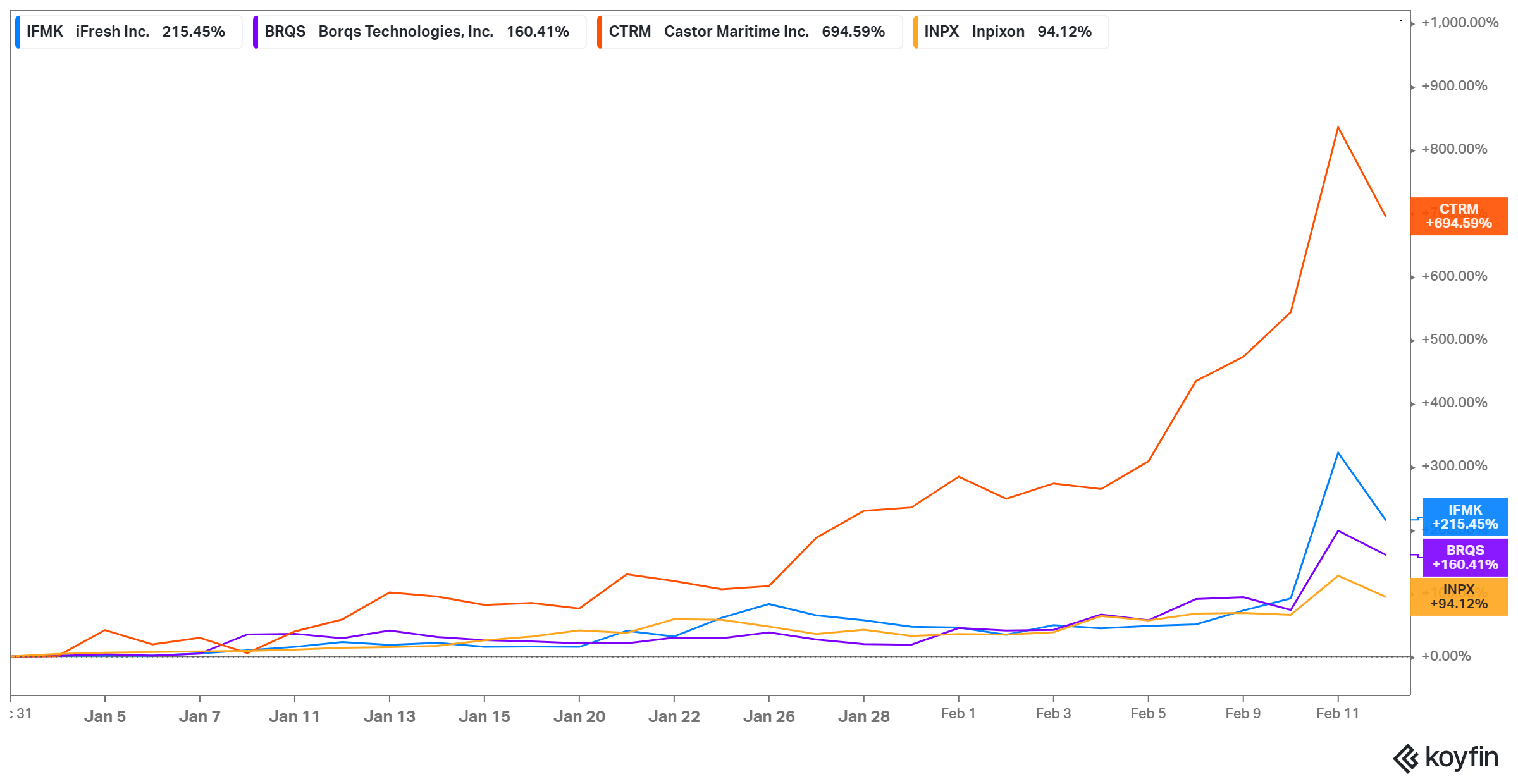 Article continues below advertisement
What are the best penny stocks on Benzinga?
Benzinga's list of the best penny stocks changes depending on market movements. Some of the best Benzinga penny stocks include the following:
iFresh (IFMK), a grocery supermarket chain. Its stock trades on the Nasdaq, and as of Feb. 2021, has returned more than 320 percent tor investors this year. Its returns for the past 12 months stand at more than 660 percent.
Borqs Technologies (BRQS), which provides technology solutions for Android devices. Its stock is also listed on the Nasdaq. BRQS has gained about 200 percent in 2021.
Castor Maritime (CTRM), which provides sea shipping services. The Nasdaq-listed stock has gained more than 830 percent in 2021.
Inpixon (INPX), a carbon dioxide sensor maker. Its product can be used to identify coronavirus infection risk by measuring indoor air quality. Its stock has gained about 130 percent in 2021 and still has upside potential.
How to invest in Benzinga penny stocks
Before you put money toward a cheap stock, you should understand the company behind it. How does the company make money? Is the stock cheap because the company is about to go bankrupt? Is the company facing legal issues that could scare off investors and leave you stuck with worthless shares?
Article continues below advertisement
Once you've answered these questions and identified the right penny stocks, choose a good broker. TD Ameritrade and TradeStation are popular for trading cheap stocks because they offer access to over-the-counter markets. Most penny stocks are traded outside the NYSE and Nasdaq.
With the best stocks and a broker selected, you can then decide how many shares you want to buy. Some penny stocks could make you rich overnight, but others may need to be held for some time before generating returns.
Article continues below advertisement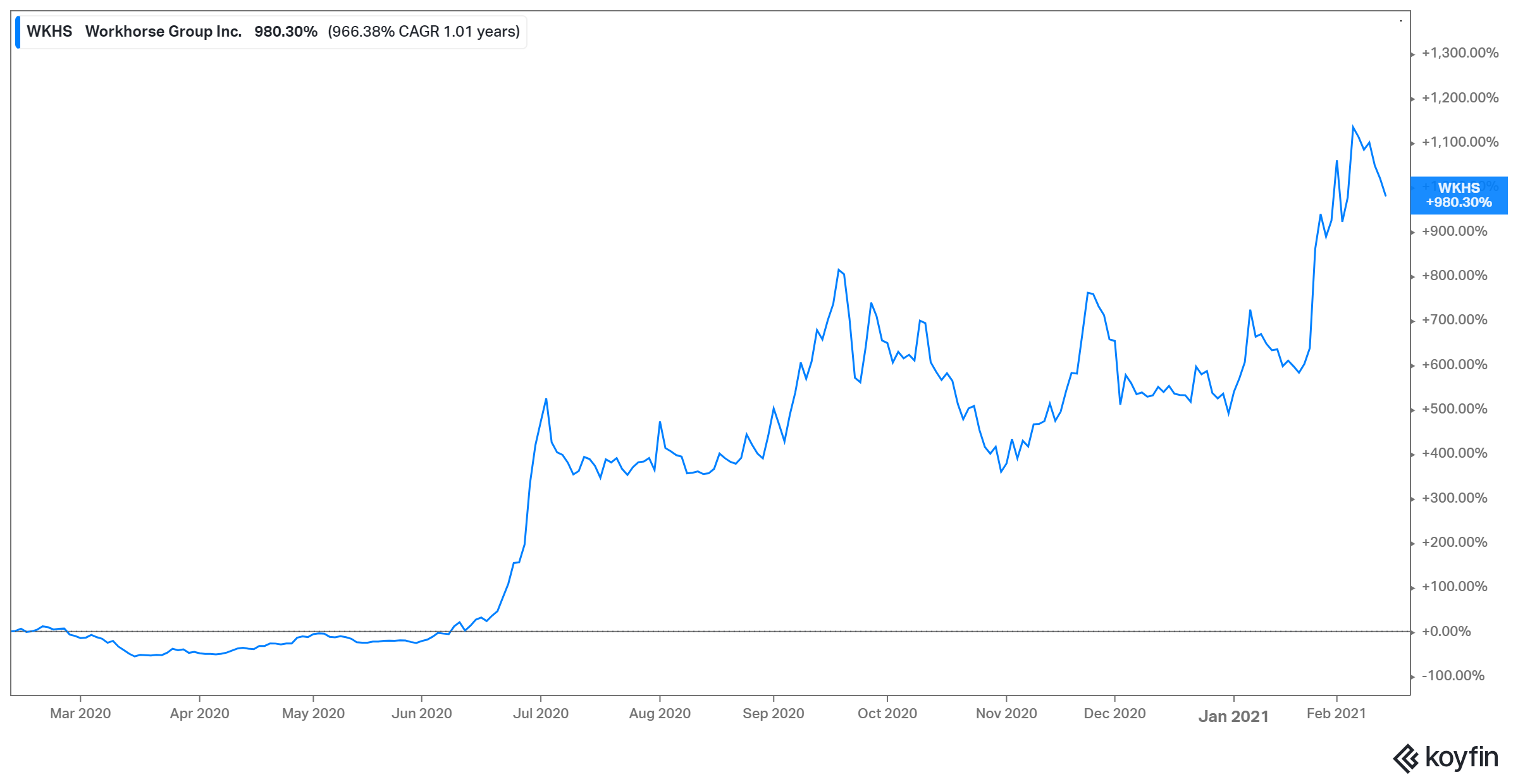 Article continues below advertisement
Who got rich with penny stocks?
Monster Beverage (MNST) is a good example of a penny stock that was a winning bet. The stock traded around $0.10 for a long time in the early 2000s, meaning an investment of $1,000 in the stock would have given you 10,000 shares. With Monster stock at about $90, that investment would be worth $900,000 now. It took nearly 20 years of holding the penny stock patiently to see these massive returns.
There are also penny stocks that have paid off in the short term, however. Workhorse Group (WKHS) is one example—it began 2019 at $0.57 and finished the year above $3, returning about 430 percent in just 12 months. Investors who bought WKHS stock at $3 at the beginning of 2020 are now looking at returns of more than 1,130 percent, with the stock at $37 in Feb. 2021.