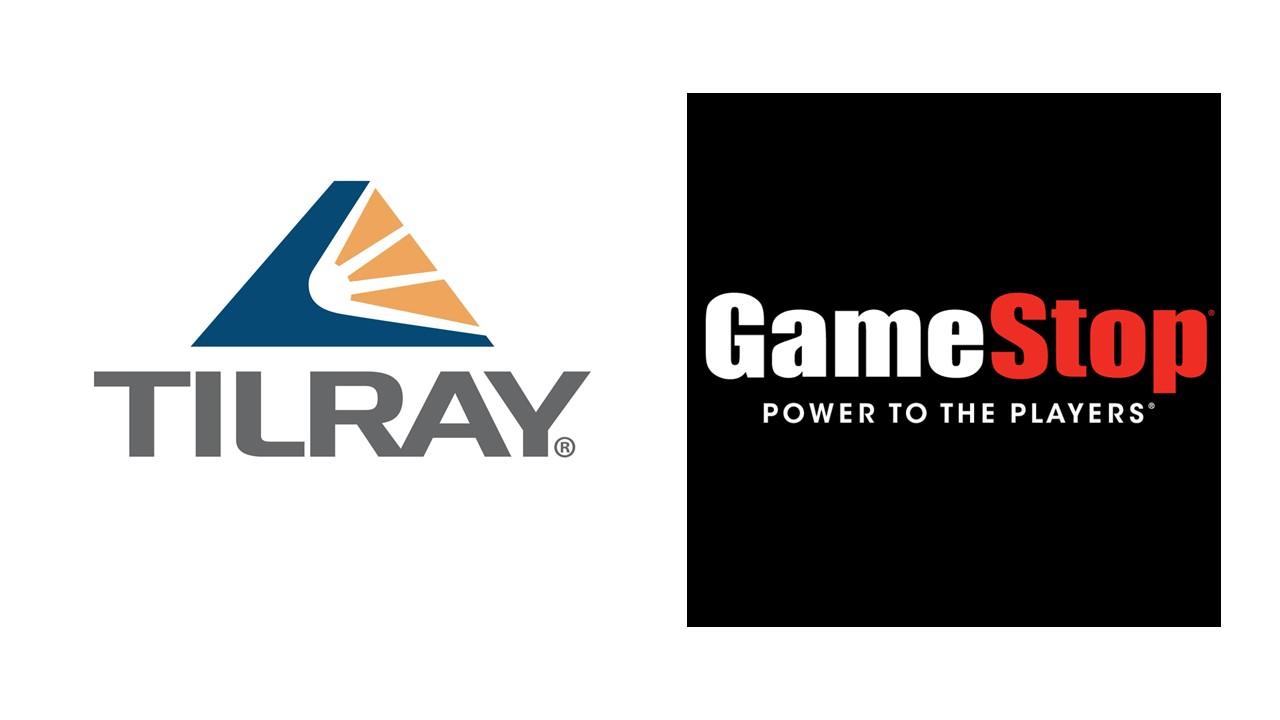 Will Tilray Stock Rise More or Do We Have Another GameStop?
Tilray (TLRY) stock has been very volatile over the last year. It has a 52-week trading range of $2.43–$67. The stock has fallen sharply from its recent highs. However, Tilray was trading higher in pre-market trading on Feb. 18. Will Tilray stock rise more from these levels or will it fall?
Article continues below advertisement
Tilray is among the stocks that were being actively discussed on Reddit group WallStreetBets. The community made waves as GameStop stock surged to astronomical highs. However, GameStop stock now trades at only about 10 percent of its peak. Many people wonder if Tilray will also meet the same fate.
Why Tilray stock has risen
Tilray stock has risen because of a broader uptrend in all marijuana stocks after the November 2020 U.S. presidential election. Along with the supportive macro factors, Tilray has announced agreements to supply medical marijuana in the U.K. The company also received authorization to supply medical marijuana in France and Portugal, which lifted the sentiments.
Article continues below advertisement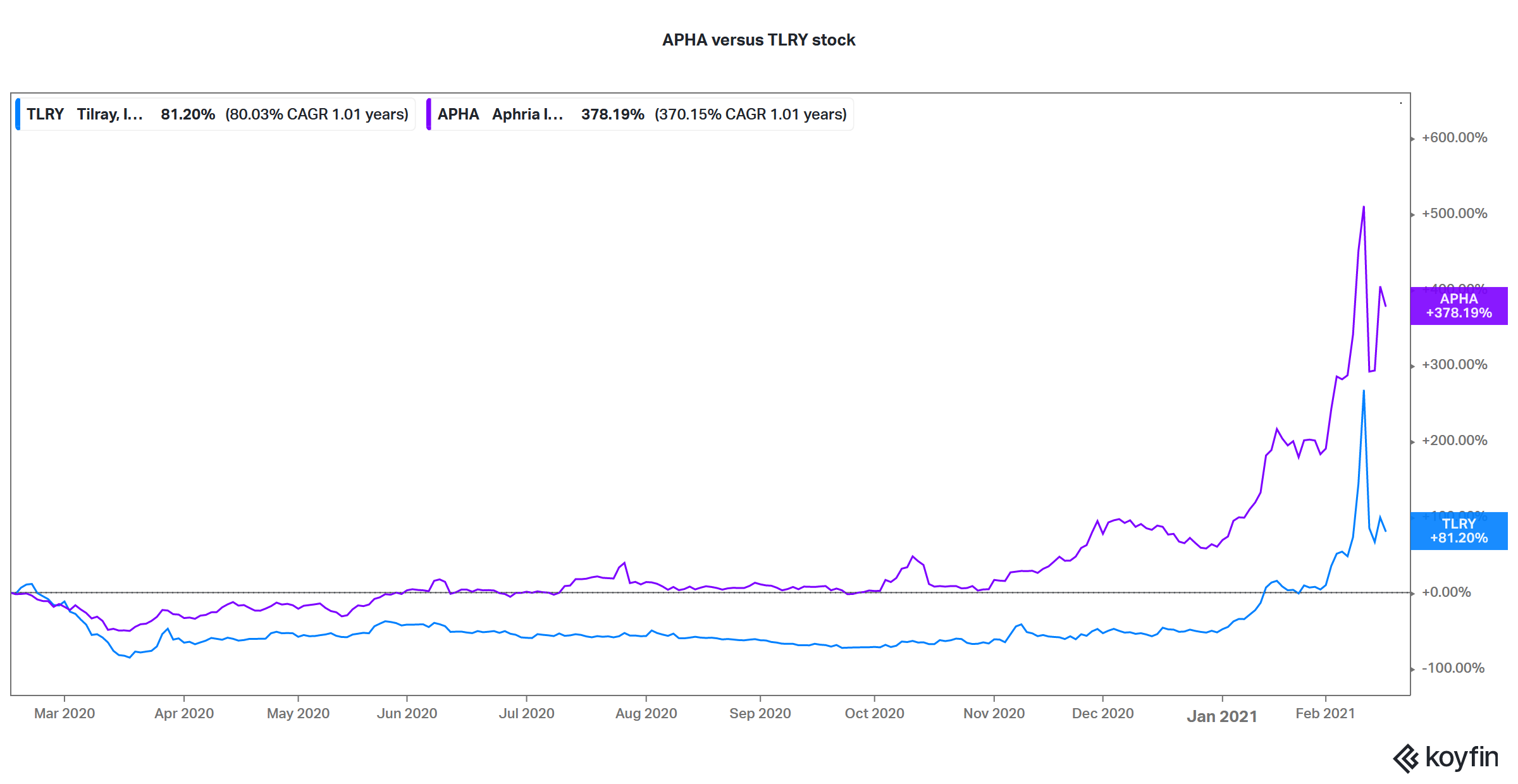 What was behind the slide in Tilray stock?
Based on the closing prices on Feb.17, Tilray stock has fallen almost 53 percent from its peak. The slide is partially due to the merger arbitrage that made Aphria stock more attractive than Tilray. Also, there has been a broad-based sell-off in all marijuana names. Since part of the rise in Tilray stock was due to the short squeeze, we're seeing a reversal as the stock tries to find its fundamental value.
Article continues below advertisement
Tilray stock in pre-market trading
Tilray stock was trading higher in pre-market trading on Feb. 18 because its earnings were better than expected. The company's revenues increased by 20.5 percent YoY in the fourth quarter of 2020. It also posted a positive EBITDA of $2.2 million in the quarter, which looks encouraging. Tilray's net loss narrowed to $2.2 million from the $219.8 million in the same quarter in 2019.
Article continues below advertisement
While Tilray stock was sharply higher in early pre-market trading, it started to pare gains and at 7:30 a.m. ET it was only up about 3 percent. Aphria (APHA), which is set to merge with TLRY, was up by over 4 percent at that time.
Will TLRY stock rise or fall from these levels?
While the merger arbitrage between TLRY and APHA stocks has come down, there's still some arbitrage opportunity. Going by the merger terms, Aphria stock should trade at 0.8381x of Tilray stock. However, the ratio was 0.654x based on the closing prices on Feb. 17. The ratio has gradually moved towards the merger ratio over the last week and could continue to move in that direction.
Article continues below advertisement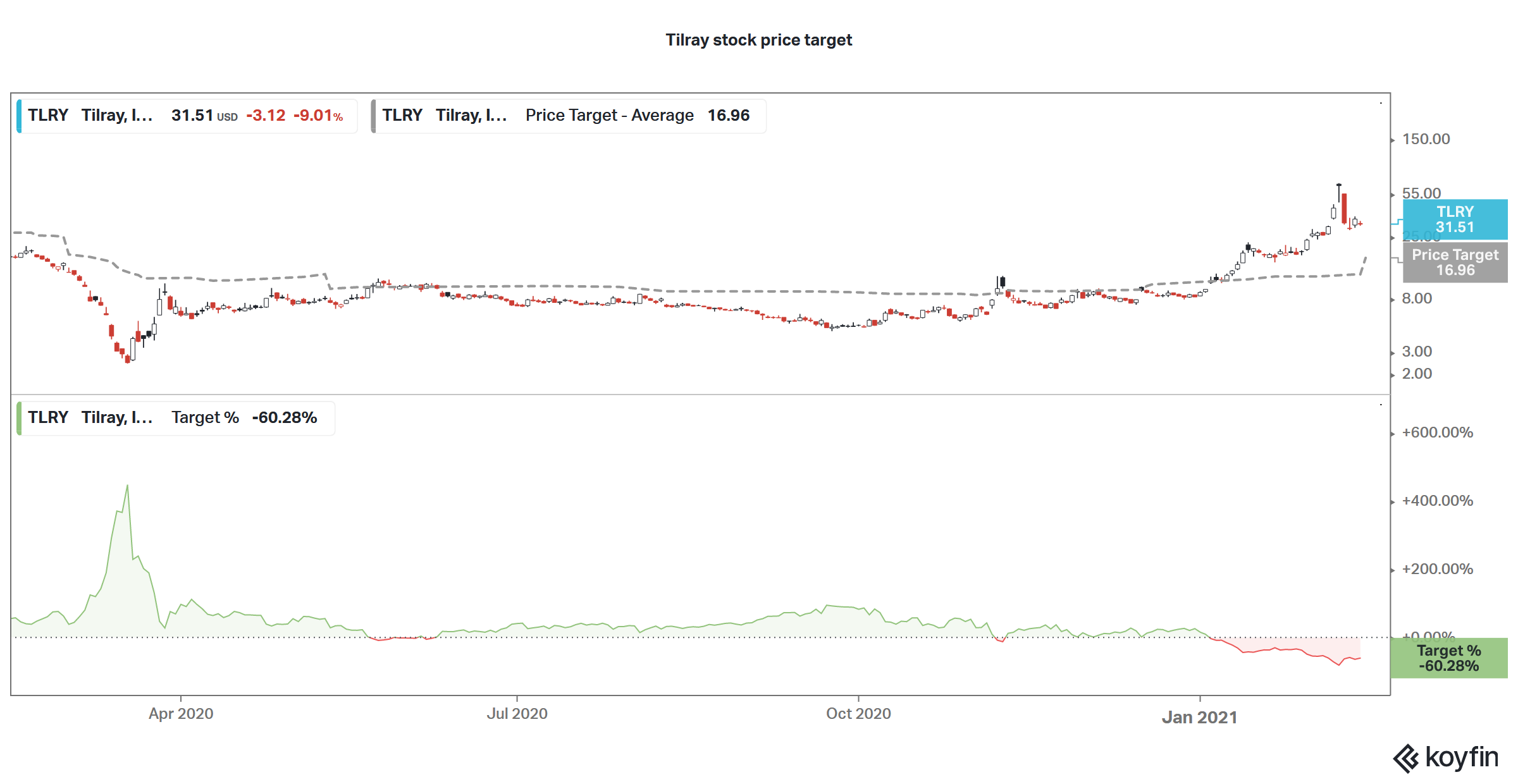 While TLRY stock might rise or fall more from these levels, what we know for sure is that if the merger takes place, APHA shareholders would get 0.8381 shares of TLRY stock for every one APHA stock that they are holding. Looking at the merger arbitrage, investors would be better off buying APHA stock than TLRY stock