Will Immutable Go Public? NFT Startup Is Valued at $2.5 Billion
Australian blockchain technology startup Immutable has seen a windfall of success as NFTs took off. Now, Immutable is worth $2.5 billion at the enterprise level following a recent funding round. Is Immutable ready to go public via an IPO or does the NFT tech company have more growing to do?
Article continues below advertisement
Article continues below advertisement
Immutable's flagship technology, Immutable X, as well as the IMX token and Immutable Marketplace are all helping the startup grow. Here's what we know about its funding and whether it plans to go public for an NFT pure play.
Immutable raised $200 million in Series C funding round.
On March 7, Immutable completed a $200 million Series C funding round, led by Singapore-based Temasek Holdings. Temasek is a state-owned business, and the investment reflects Singapore's commitment to Web 3.0 innovation. Animoca Brands (a blockchain gaming unicorn startup) and Tencent (Chinese tech giant) added to their investment in Immutable. Meanwhile, new investors ParaFi Capital, Princeville Capital, Arrington Capital, Mirae Asset, and Liberty Global joined in.
Article continues below advertisement
With this funding, Immutable now has an enterprise valuation of $2.5 billion. The company has earned $277.4 million in funding since its founding in 2018.
How does Immutable plan to use the funds?
Immutable wants to expand globally to better serve a decentralized economy unbound by traditional borders. The company will target its gaming studio and its Ethereum NFT-building platform Immutable X.
Article continues below advertisement
Article continues below advertisement
NFT gaming is a largely untapped market, except for Axie Infinity. Immutable X is already a popular NFT-building platform with large companies like GameStop (GME), TikTok, and OpenSea using it to build their own NFTs.
Will Immutable go public?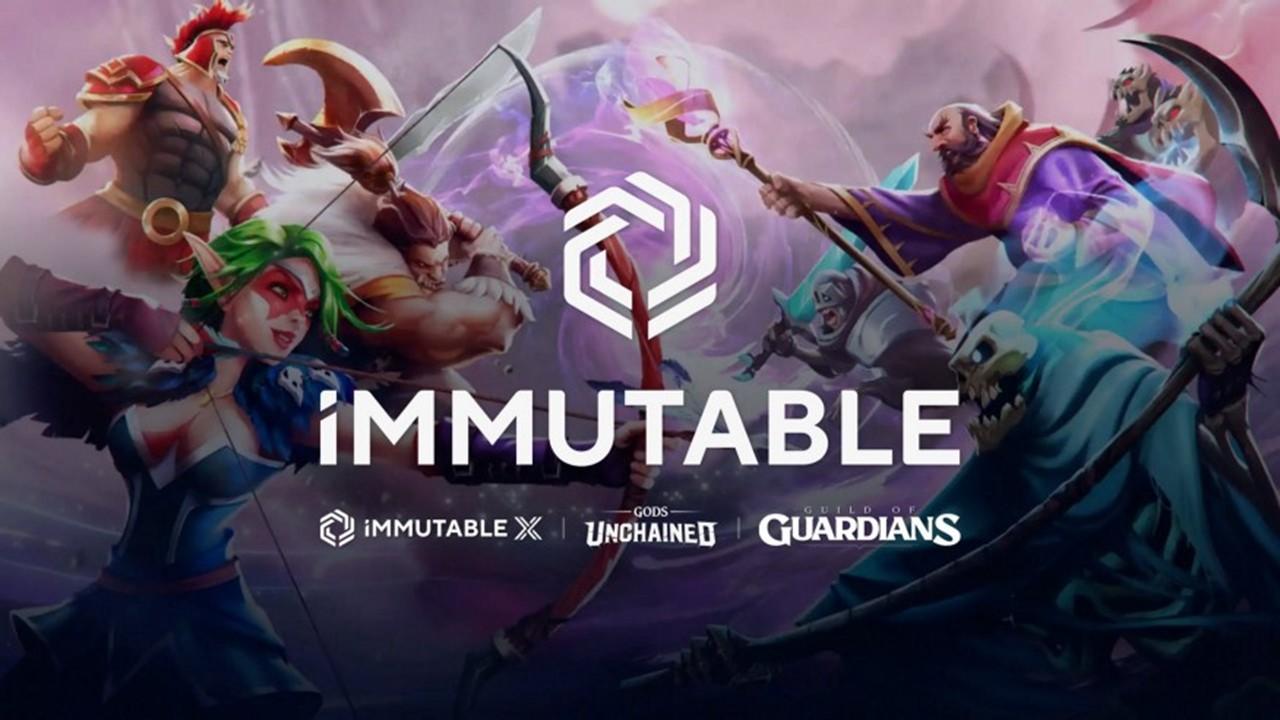 Immutable's valuation update shows tremendous growth. After the company's previous funding round in September 2021, it raised less than $78 million. Now, the freshly minted unicorn is emboldened.
Article continues below advertisement
Immutable's partnership with GameStop earlier this year is another sign that the company is integrating itself into the global market well. Still, the company hasn't suggested any plans to go public yet.
Article continues below advertisement
Immutable shouldn't be confused with Immutable Holdings, which is a Canadian blockchain holding company that trades publicly on the fintech-focused NEO Exchange.
Article continues below advertisement
Founded by brothers Robbie and James Ferguson, Immutable is much more than a family affair. It wouldn't be surprising if the company opts to sell to a larger, already public parent company with more capital to invest on the front end of Web 3.0 developments. This industry is one that's still waiting to see returns on investments in many corners. While NFTs have already achieved soaring valuations, Immutable is more concerned with widespread NFT adoption and utility. Naturally, this is a longer process than an individual quickly buying and selling an NFT for a monumental profit.
Still, Immutable might decide to go public on its own while retaining strategic partnerships that enable expansion. In the meantime, investors should expect to see the NFT technology company's name more places in the near future thanks to expanded offerings and partnerships.