GameStop Partners With Immutable X for NFT Marketplace
GameStop has partnered with Immutable X to soon launch its highly anticipated NFT marketplace. Where can you buy Immutable X crypto?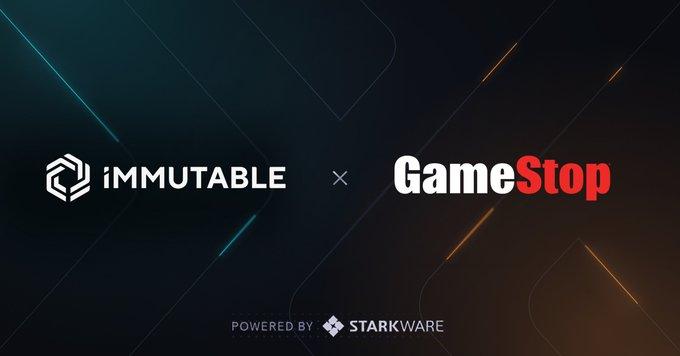 After months of speculation that GameStop would get involved with NFTs, the game retail company finally announced plans to launch its own NFT marketplace. It will partner with the Immutable X network to build this marketplace. In-game collectibles will be available for low costs and there won't be any gas fees for trading them. Immutable X also has its own native cryptocurrency that investors can purchase. Where can you buy Immutable X crypto?
Article continues below advertisement
Article continues below advertisement
GameStop and Immutable are launching a $100 million gaming fund that will go towards providing grants for game developers to build projects on Immutable's platform. The fund will help creators create their own metaverse gaming content.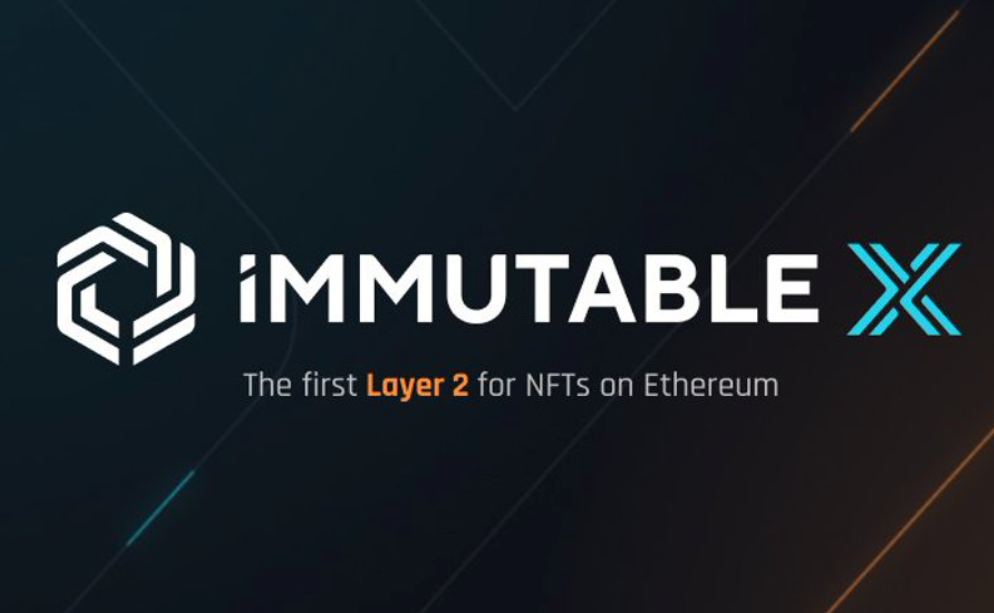 Article continues below advertisement
What is Immutable X?
Immutable X claims to be the first layer 2 for NFTs on Ethereum. It allows companies to build NFT applications, marketplaces, games, and more. The platform claims to have a speed of 9,000 transactions per second, which is very fast. There are also zero gas fees involved when using the platform, the trades are instant, and the operations are completely carbon neutral. The Immutable X network emphasizes that it isn't a sidechain like the Gnosis Chain or the Polygon Chain.
Immutable X says that it chose to be a layer 2 protocol instead of a sidechain because the Ethereum blockchain is already established and is one of the leading blockchains in the world. It wants to work with Ethereum rather than work against it. Immutable X said that Ethereum's dominance can't be denied. Although sidechains and layer 2 protocols have helped increase transaction speeds and reduce gas fees and carbon emissions, Immutable X says that there's a big difference between the two.
Article continues below advertisement
Article continues below advertisement
Why did Immutable X choose to be a layer 2 instead of a sidechain?
It's important to know the difference between a layer 2 protocol and a sidechain because the two often get confused with one another. A sidechain is essentially a blockchain that runs parallel to the main blockchain, like Polygon's main sidechain being connected to Ethereum's blockchain. However, sidechains use their own consensus mechanism and have their own validators and security measures, similar to how Ethereum is PoW (Proof-of-Work), but Polygon is PoS (Proof-of-Stake).
Layer 2 protocols aren't their own blockchains and run as an extension to the underlying main blockchain. Immutable X's protocol drastically increases transaction speeds and reduces gas fees compared to the underlying Ethereum chain. However, it still relies on Ethereum's security, validators, and ecosystem.
Article continues below advertisement
Article continues below advertisement
Immutable X states that its layer 2 protocol is better than Polygon's sidechain because Polygon and other sidechains have less security measures and validators. Sidechain security properties simply can't compare to Ethereum's, which is why the Ethereum mainnet still has so much success today despite its high gas fees and slow transaction speeds.
Article continues below advertisement
When a sidechain is created, it has to sacrifice decentralization, security, or both, to reach those higher levels of scalability. Regardless, both sidechains and layer 2 protocols are important for the decentralized ecosystem, and they will both continue to exist and expand.
What's the IMX coin and where can you buy it?
IMX is the native utility token for Immutable X, and it can be used as a governance token to vote on the network's future proposals. The network also charges transaction fees in IMX. The token is available on Binance, FTX, OKX, and other exchanges.
IMX's price prediction looks solid in 2022.
IMX currently sits at a price around $3.73, and Swap Space predicts the token to reach about $4.36 by the end of 2022. If more platforms implement the Immutable X network for their NFT marketplaces, we could certainly see increases in the coin's price.