After Twitter Deal, Fans Want Elon Musk to Buy Activision Blizzard Next
With Twitter a done deal, will Elon Musk buy Activision Blizzard next? Fans are already urging the billionaire tech mogul to consider Activision Blizzard.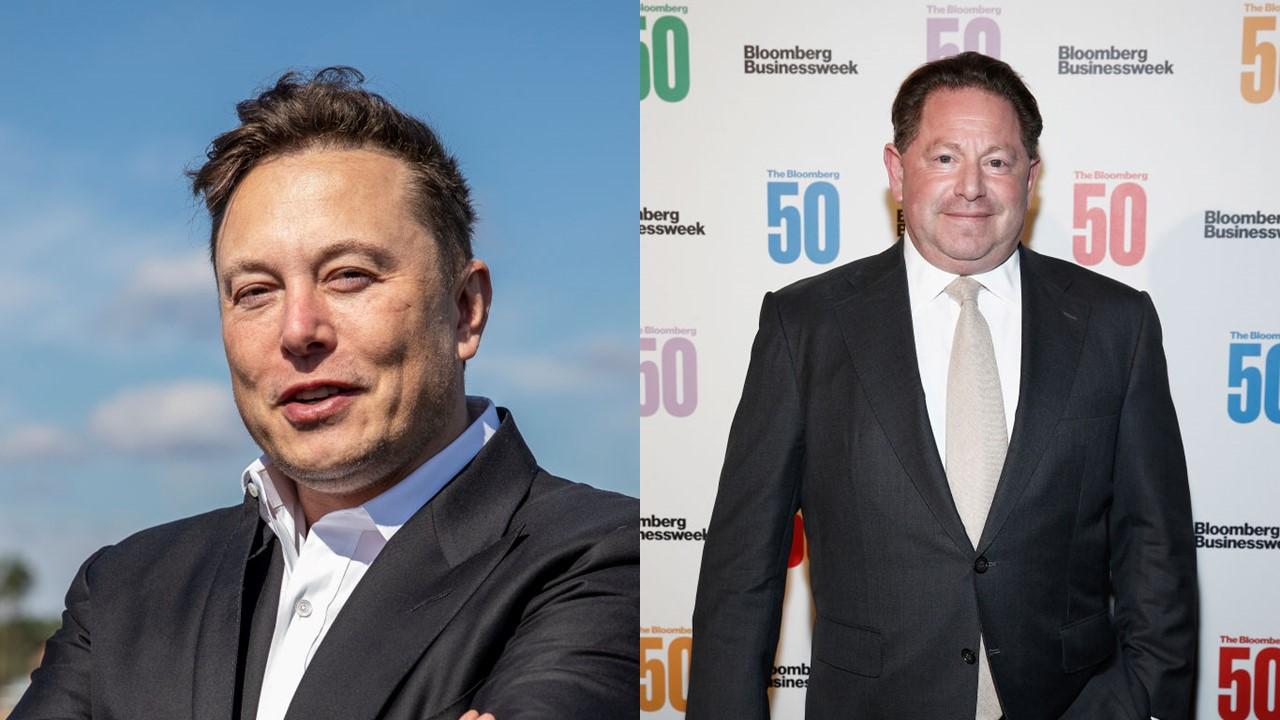 Article continues below advertisement
Article continues below advertisement
Activision Blizzard is a major video game developer responsible for titles like World of Warcraft, Call of Duty, and Crash Bandicoot. However, the company has struggled in recent years due to internal conflict. ATVI hopefuls are seeking help from Musk to turn things around, even before they get to see what he does with Twitter.
After Twitter buyout confirmation, fans want Elon Musk to buy Activision.
The Twitter board unanimously approved Musk's bid to buy Twitter outright. The $44 billion deal is expected to close later this year. Already, Musk's fans are urging him to consider acquiring Activision Blizzard.
Article continues below advertisement
ATVI stock ballooned earlier this year on the news that Microsoft (MSFT) was buying the company for a whopping $68.7 billion. However, that news only came after a tumultuous few years for Activision. Issues primarily stemmed from internal conflicts like workplace harassment and discrimination. Activision settled a lawsuit with the state of California for $18 million over the issues.
Activision CEO Bobby Kotick remains at the helm despite many people calling for him to step down. Lawmakers proved that Kotick was aware of the issues in the company and didn't take the necessary steps to stop them.
Article continues below advertisement
Article continues below advertisement
Even with all that, gamers think Activision has a future — if it steps up its game. This includes internally as well as in regards to production. Customers want more and better games from Activision (and improvements in cult classics).
Microsoft's acquisition of Activision is still under a regulatory microscope.
Some fans may think Musk has a shot at an Activision acquisition because of the ongoing regulatory scrutiny directed at the Microsoft buyout. The Microsoft-Activision deal is expected to close sometime in 2023, but the FTC is still reviewing it for signs of anti-competitiveness. The deal is massive and could potentially hint at a vertical merger, which the FTC could dismantle.
Article continues below advertisement
Elon Musk probably won't buy Activision Blizzard.
It's unlikely Musk will swoop in and save Activision (as many gamers would see it). Even if the Microsoft buyout fails, Musk would have to come up with a massive amount of money on top of the $44 billion he's already spending on Twitter. ATVI has a market cap above $60 billion. With Musk's other ventures, an Activision buyout to appease his fans isn't likely.
ATVI could use a boost — if not Musk, then who?
Microsoft's high-profile Activision buyout could still go through. Whatever happens, someone will likely need to step in and take over the company if it wants to achieve long-term success. While some executives have stepped down, Activision's remaining leadership has lost a lot of respect for their behavior. Plus, increased capital from a parent company could help Activision increase its presence in Web 3.0 and the traditional gaming frontlines.