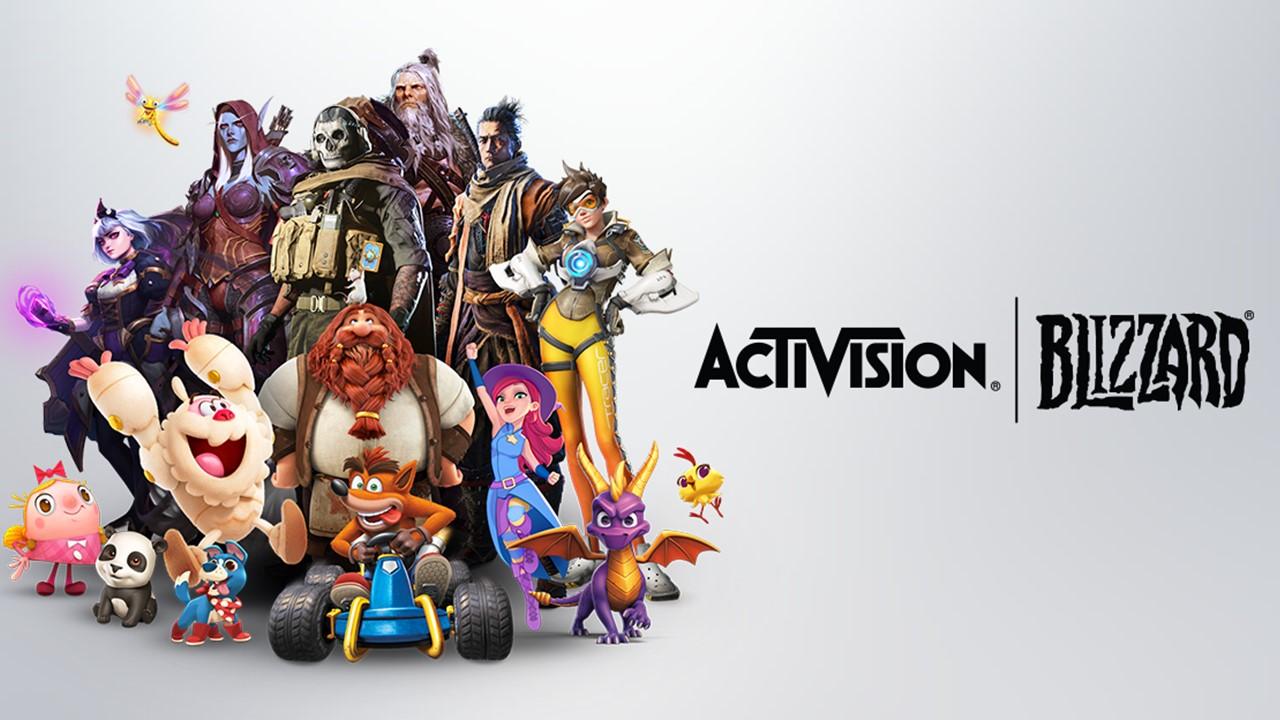 Following Lawsuit, Fractures Appear in Activision Blizzard Foundation
By Rachel Curry

Jul. 27 2021, Published 10:15 a.m. ET
Large companies get sued all the time—but every now and then, one of the lawsuits sticks. This is the case with Activision Blizzard Inc. (NASDAQ:ATVI)—a video game holding company that has been on the public market for nearly three decades.
Article continues below advertisement
The Activision lawsuit is shocking shareholders of ATVI stock and fans of games like World of Warcraft and Crash Bandicoot alike. Why is this $70-million-market-cap company getting sued, and who's doing the suing?
What happened to Activision Blizzard?
The lawsuit comes from the California Department of Fair Employment and Housing. In it, the Department accuses Activision Blizzard of discrimination against gender as well as harassment and retaliation.
Article continues below advertisement
Some of the details of the lawsuit are stomach churning for sensitive readers. It reads, "Unlike its customer-base of increasingly diverse players, Defendants' workforce is only about 20 percent women. Its top leadership is also exclusively male and white."
This is just the tip of the iceberg. The lawsuit states that "women are subjected to 'cube crawls' in which male employees drink copious amounts of alcohol as they 'crawl' their way through various cubicles in the office and often engage in inappropriate behavior toward female employees."
Article continues below advertisement
Following complaints about harassment, discrimination, and retaliation, female workers were "deprived of work on projects, unwillingly transferred to different units, and selected for layoffs," among other punishments.
The Department's investigation started two years before deploying the lawsuit.
Article continues below advertisement
Employees are petitioning against Activision.
Since the lawsuit's release, more than 2,000 current and former Activision employees have signed a petition against the company's unsavory reaction to the lawsuit. The petition reinforces just how pervasive and severe the abusive work environment really is.
The petition isn't public yet, but CNN Business has reportedly seen the circulating document.
Article continues below advertisement
Along with the petition, employees are calling for VP of Corporate Affairs Frances Townsend to resign from her role as executive sponsor of Activision's employee women's network.
Activision halts World of Warcraft production as lawsuit details come to light.
The Activision lawsuit will likely have serious long-term consequences, but the short-term woes are already here. Due to the "pervasive frat boy workplace culture," Activision has halted production of one of its leading games, World of Warcraft, due to the emotional turmoil that the team is reportedly going through.
Article continues below advertisement
World of Warcraft senior system designer Jeff Hamilton wrote on Twitter, "I don't know what to do. I don't have all the answers. I can tell you, almost no work is being done on World of Warcraft right now while this obscenity plays out. And that benefits nobody — not the players, not the developers, not the shareholders."
Is this the breaking point for Activision Blizzard?
While the SEC has seemingly unending checks and balances for fiscal transparency, the same can't be said for a public company's internal culture. Sometimes, these divulgences happen naturally, like with the WeWork scandal that led to former CEO Adam Neumann's exit and an IPO halt.
Other times, it's more calculated, like a two-year investigation from a state department. For Activision Blizzard, the controversy is just getting started. Whether or not the company can escape this tribulation will depend largely on how much pride the reigning executive team can swallow.