Why Turkey Is Against Finland and Sweden Joining NATO
Turkish president Recep Tayyip Erdogan has a bone to pick with Finland and Sweden, which could cause issues in their bid to join NATO.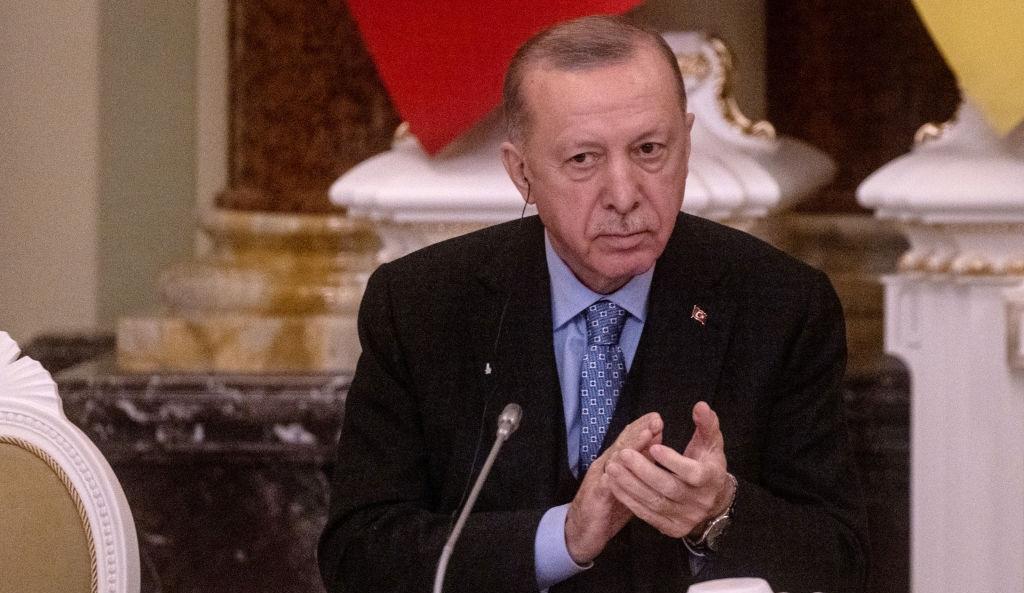 North Atlantic Treaty Organization (NATO) member Turkey joined in 1952 at the tail end of World War II when the nation sided with Western forces. Now, the nation — led by President Recep Tayyip Erdogan — doesn't approve of the recent movement for Nordic nations Sweden and Finland to become NATO members.
Article continues below advertisement
Article continues below advertisement
As the Russian invasion in Ukraine continues, leaders in Sweden and Finland have verbalized their intent to join NATO despite the risk of Russian retaliation. Turkey wants none of it.
Turkish officials disapprove of Sweden and Finland joining NATO.
After Sweden and Finland announced their intent to join NATO despite threats of Russian retaliation, Turkish President Erdogan says they "should not bother."
Article continues below advertisement
As of now, Erdogan's stance is staying put despite the countries saying they would send officials to change his mind.
The disapproval is a big deal for Sweden and Finland. NATO hopefuls must obtain sweeping approval from all 30 existing nations in the alliance. Turkey is an early NATO member. It joined in 1952 alongside Greece.
Article continues below advertisement
Article continues below advertisement
Why doesn't Turkey want Sweden or Finland in NATO?
Erdogan reasoned his decision to go against Sweden and Finland's NATO membership because, as he says, "Neither of these countries have a clear, open attitude towards terrorist organizations." Erdogan isn't referring to Russia, but rather the Turkey-based Kurdistan Workers' Party (PKK). Erdogan refers to PKK as a "terrorist group."
The Turkish government references the Gulen movement, which it also considers to be a terrorist operation. Turkey says the Gulen movement is to blame for killing hundreds of people in Ankara in an attempted coup. All things considered, Erdogan doesn't trust Sweden or Finland.
Article continues below advertisement
The Nordic nations have a complicated relationship with Turkey. In 2019, Sweden froze arms sales to Turkey thanks to militaristic ties to Syria.
Article continues below advertisement
If Sweden and Finland aren't able to change Turkey's mind, their chance at officially joining NATO could be impacted.
Article continues below advertisement
Bluebay Asset Management emerging markets strategist Timothy Ash told reporters, "The stakes here are now massive. [...] It feels like a major crisis is looming in Turkey-Western relations over Finland and Sweden's NATO bid."
Will Turkey compromise for the sake of a Nordic expansion?
It's possible that Erdogan and his administration will compromise to a degree, but not for nothing. Turkey believes that NATO should expand, and other nations support the countries joining. U.K. foreign secretary Liz Truss said that having Sweden and Finland join NATO would "strengthen the collective security of Europe."
Article continues below advertisement
Article continues below advertisement
Meanwhile, NATO secretary general Jens Stoltenberg said, "I'm confident we will be able to address the concerns Turkey has expressed in a way that doesn't delay the membership."
Amid freckled relations between the involved nations, the war in Ukraine has complicated things further. For Sweden and Finland, the move to join NATO is a risky one, with Russian retaliation a potential reality. For Turkey, that isn't enough — at least not yet. However, that may change as NATO negotiations proceed, especially if Turkey's own NATO membership is put at risk as a result of the dissent.