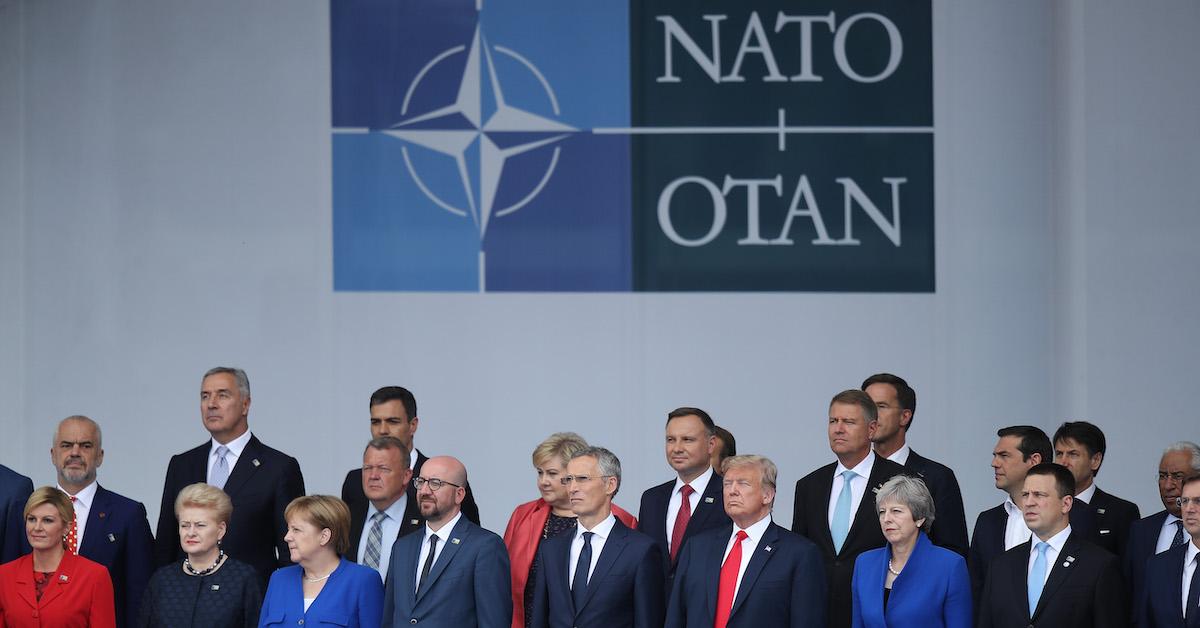 More Countries Are Considering NATO Membership and Putin Is Not Happy
By Robin Hill-Gray

May. 12 2022, Published 4:52 p.m. ET
Amid Russia's continuous invasion of Ukraine, neighboring countries have growing concerns and are eyeing joining NATO. The possible acceptance of more countries into NATO has Russian President Vladimir Putin on edge.
Article continues below advertisement
NATO may be gaining some more members as the war between Ukraine and Russia continues. Russia's neighbors are now concerned that Putin's eyes will soon shift toward them. But Russia has warned that if more countries join NATO, Putin may take a more aggressive stance.
So, what are the requirements to join NATO? Who wants to join NATO now?
Who wants to join NATO now?
Two Nordic countries, Finland and Sweden, have recently announced that they are seeking NATO membership and Russia is not happy. Sweden has reportedly not been involved in military alliances for the past 200 years and Finland has remained neutral since World War II.
According to BBC, 76 percent of Finnish people are in favor of joining NATO and 57 percent of Swedish people are in favor of joining NATO. Why do Finland and Sweden want to join NATO now?
Article continues below advertisement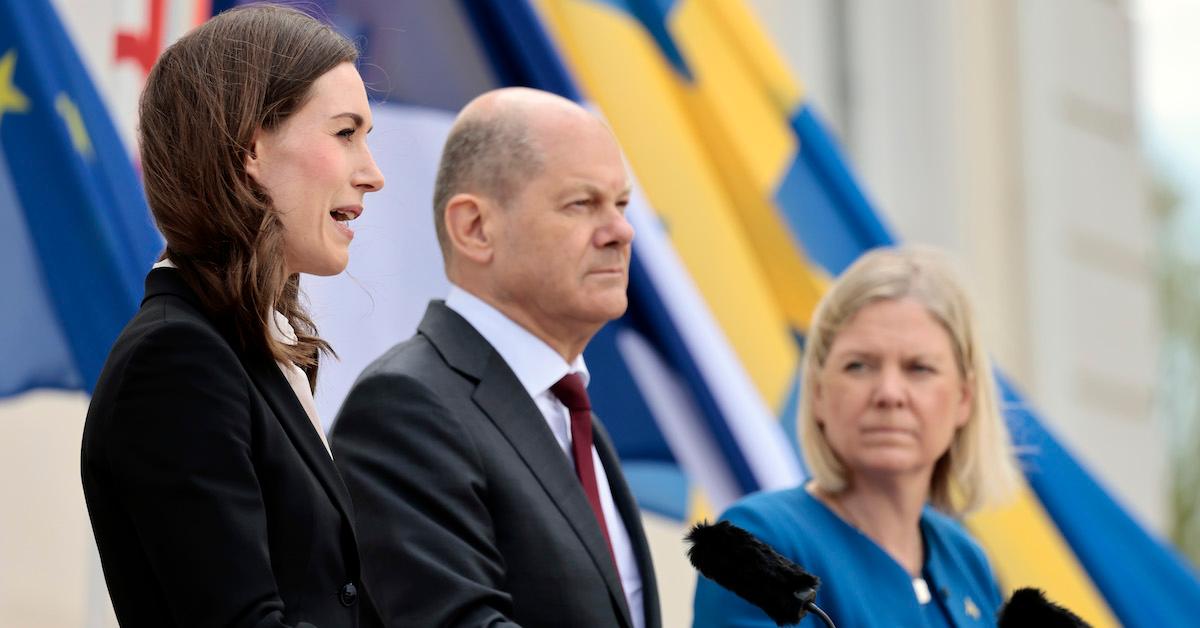 President Sauli Niinisto and Prime Minister Sanna Marin of Finland stated, "NATO membership would strengthen Finland's security. As a member of NATO, Finland would strengthen the entire defense alliance. Finland must apply for NATO membership without delay. We hope that the national steps still needed to make this decision will be taken rapidly within the next few days."
Article continues below advertisement
Defense Minister Peter Hultqvist of Sweden commented on the sudden desire to join NATO saying that Putin's move to invade Ukraine was "unpredictable, unreliable and prepared to wage a cruel, bloody and brutal war." However, some Sweedish leaders are concerned about the possible membership. Swedish Peace and Arbitration Society, Deborah Solomon, says that if NATO accepts Sweden the country would be "abandoning the dream" of being a mediator.
Article continues below advertisement
NATO has also made it clear that if Finland and Sweden want to join, the welcome will be warm.
"If they decide to apply, Finland and Sweden will be warmly welcomed and I expect the process to go quickly," stated NATO Secretary-General Jens Stoltenberg. However, according to the U.S. Department of State, there is a list of must-haves.
What are the requirements to join NATO?
The requirements state the following:
"New members must uphold democracy, including tolerating diversity."
"New members must be making progress toward a market economy."
"Their military forces must be under firm civilian control."
"They must be good neighbors and respect sovereignty outside their borders."
"They must be working toward compatibility with NATO forces."
Article continues below advertisement
Per NATO's Enlargement and & Open-Door Policy, "NATO's 'open-door policy' is based on Article 10 of the Alliance's founding document, the North Atlantic treaty (1949).
The Treaty states that NATO membership is open to any 'European state in a position to further the principles of this Treaty and contribute to the security of the North Atlantic area.'" it also adds that any membership decision has to be agreed upon unanimously.
Article continues below advertisement
Russia plans retailiation against Nordic countries joining NATO
Amid Nordic countries expressing interest in joining NATO, Russia has responded. In a statement from Russia's Foreign Ministry, the country took a solid albeit aggressive stance, "Finland's accession to NATO will seriously damage bilateral Russian-Finnish relations, maintaining stability and security in the Northern European region." It continued with what can be considered a threat.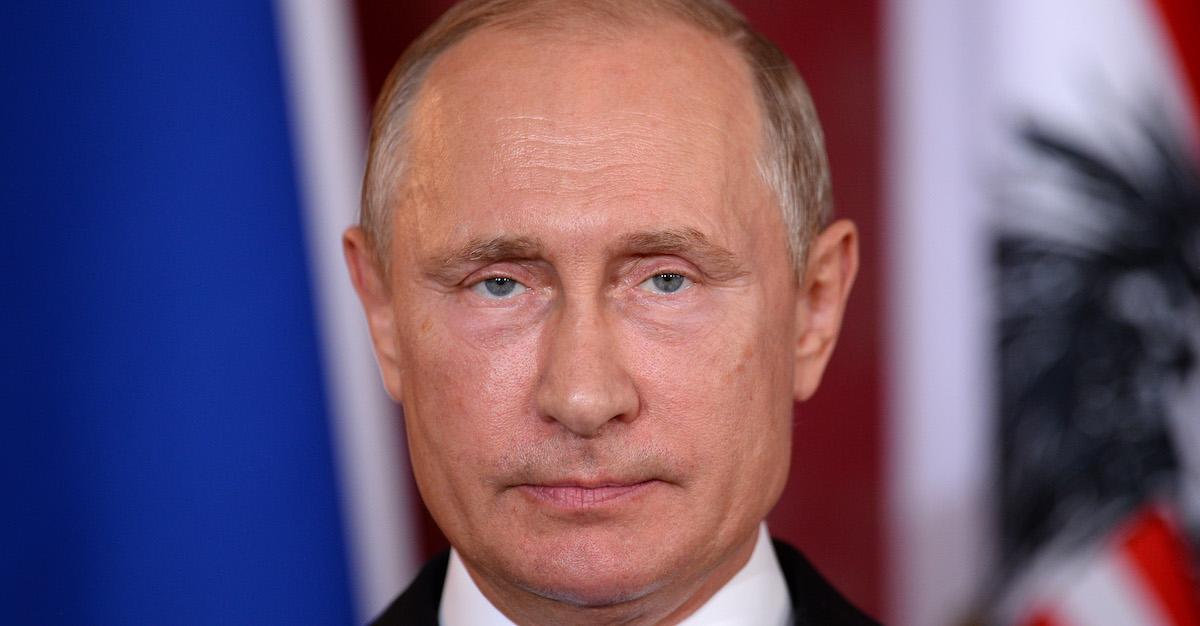 Article continues below advertisement
"Russia will be forced to take retaliatory steps, both military-technical and otherwise, in order to stop the threats to its national security arising in this regard." The statement added that if Finland joins NATO it would be violating the Paris Peace Treaty of 1947 and the 1992 Treaty on Fundamentals of Relations. Both treaties ensure that one of the parties won't join an alliance against the other and will avoid force and "armed aggression" against the other.
It seems like Finland Prime Minister Sanna's concerns had some merit to them. She had recently stated, "if you look at the geographical facts, we are the only non-NATO neighboring country to Russia which hasn't been invaded [in recent history]. So, I think that pretty much tells the reason why we should be joining. I don't trust Russia."