Paxlovid May Be in Short Supply but That Could Soon Change
The antiviral medication, Paxlovid, was created by Pfizer and designed to treat COVID-19 symptoms. In clinical trials, the medicine has proven its capability of reducing hospitalizations and deaths by more than 89 percent.
Article continues below advertisement
Although Paxlovid has been in short supply and only available to those considered to be at high risk for severe illness, a recent push from the Biden administration could soon change that. Here's how the Biden administration plans to address the lack of Paxlovid in U.S. pharmacies and other healthcare centers.
The COVID-19 pill Paxlovid may soon be available in more than 30,000 locations across the U.S.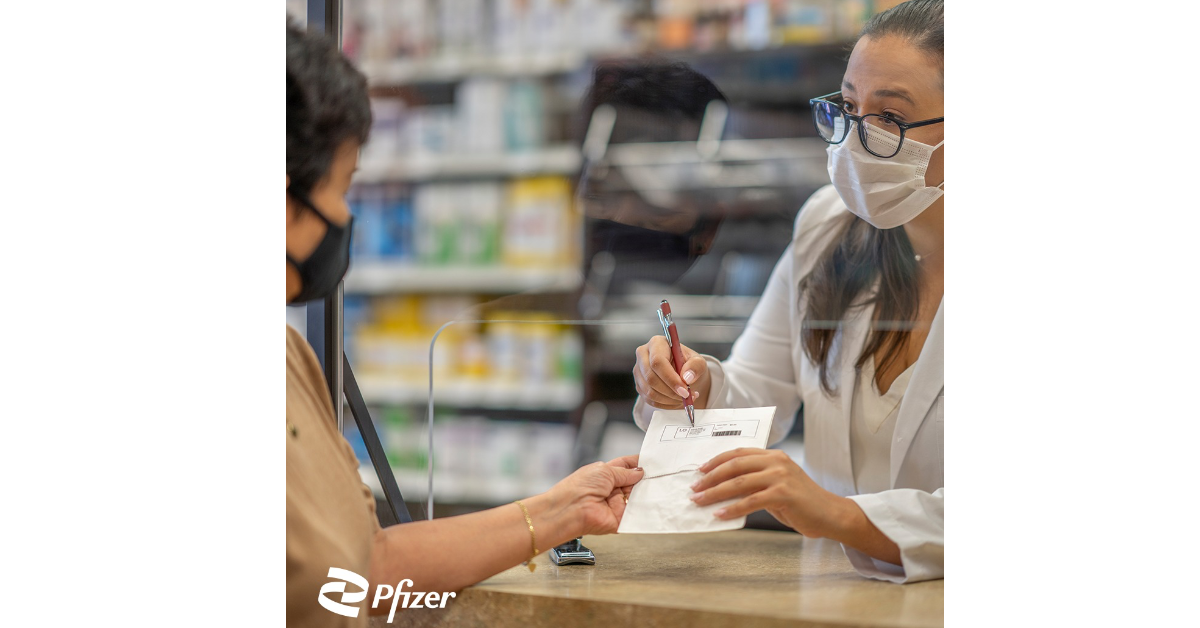 After the FDA authorized the use of Paxlovid in December 2021, it wasn't made available to anyone who needed it. In fact, the drug was in short supply due to the fact that it takes "six to eight months to manufacture," reports PBS. It has also been reserved for those who contracted COVID-19 and were at a higher risk of hospitalization and death.
Article continues below advertisement
Despite this, U.S. officials are working to change that and hope to make it more widely available, even to those who may be considered less at risk.
According to STAT News, Paxlovid has only been supplied to about 20,000 locations across the nation. With the recent push from the Biden administration, that figure is expected to increase to more than 30,000. Government officials want to supply more Paxlovid to pharmacies, but also to "community health centers, urgent care centers, and Veterans Affairs clinics."
Article continues below advertisement
More "test-to-treat" facilities will also be available across the U.S.
In addition to expanding the supply of antiviral COVID-19 medications in the U.S., the government also plans to increase the number of "test-to-treat" facilities. "Test-to-treat" facilities could make the process of getting tested and treated much quicker and easier for those suffering from symptoms related to COVID-19.
Article continues below advertisement
These facilities essentially act as a one-stop-shop. A person can receive a COVID test, a prescription, and the medication they need all at a test-to-treat site. While it's estimated that there are only "2,200 test-to-treat sites at pharmacies, long-term care facilities, and community health centers," Ashish K. Jha, the new White House coronavirus responsive coordinator, said in a recent tweet that more are coming.
People have been struggling to find Paxlovid and not because the drug is in short supply.
Paxlovid has been hard to come by, and not only because of it being in short supply. STAT News shared that after being prescribed Paxlovid, it took a college professor "a half-hour of web surfing and phone calls to locate a place that could dispense it." Of course, the lack of Paxlovid in certain areas is also making it difficult for people to get their hands on the medication health officials recommend taking.
Article continues below advertisement
Twitter user @plaidkin shared their experience with Paxlovid after testing positive for COVID in Palm Beach County, Fla. back at the beginning of April. The Twitter user said that not only was Paxlovid not an option as it contradicted the immunosuppressant they had been taking but that it was also out of stock.
While health officials are pushing for more individuals to rely on Paxlovid as their source of treatment for COVID-19, many hurdles appear to stand in the way of them doing that. While some simply can't find Paxlovid at their local pharmacy, others can't take it due to it interacting with the other medications they take.