Why Mike Missanelli Is Leaving His 97.5 the Fanatic Radio Show
Longtime radio personality and sports journalist Mike Missanelli on May 31 announced his departure from ESPN affiliate show on 97.5 The Fanatic. In his tearful goodbye, fans learned why Missanelli is leaving his post.
Article continues below advertisement
Here are the details on what propelled Missanelli to leave the sports radio show and where he may be headed next.
Mike Missanelli announces last show, cites end of contract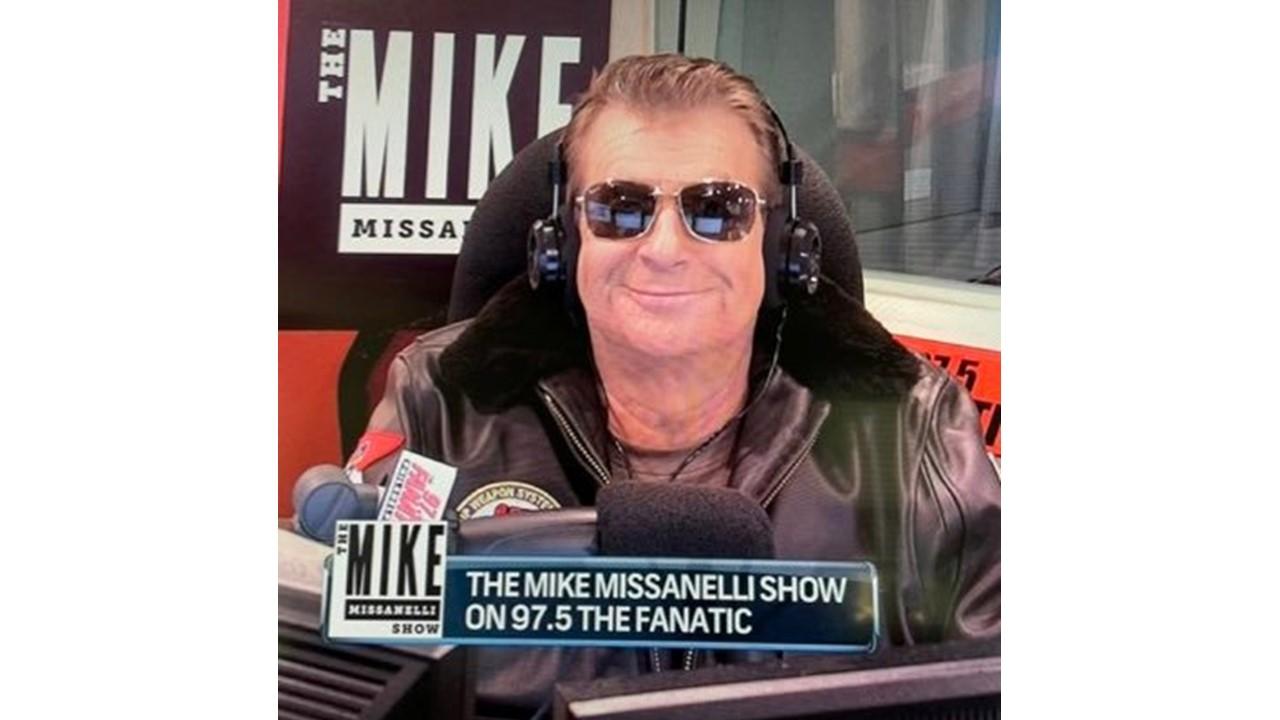 In his show on May 31, Missanelli announced to his listeners of ESPN affiliate show on 97.5 The Fanatic in Philadelphia and beyond that it was his last show. The host said he was nearing the end of his contract and decided against renewing it.
Article continues below advertisement
"My current contract expires in a couple of weeks, and the company and I have decided to go in another direction," Missanelli said on air. "The station and I have talked about me remaining with the company in some kind of role, but who knows."
It's unclear where the negotiations fell apart, or if ESPN was even considering renewing the show. Missanelli was emotional on the show, suggesting it came as a surprise to him as well as the fans. He stated he would use some sick and vacation paid time off while a replacement show was in the works. "I think today is just time to get up on out of here," he said.
Article continues below advertisement
Missanelli's departure comes after decades in the Philadelphia sports scene
Originally from Bristol, Penn., Missanelli has been central to Philadelphia sports culture for years. He started his career as a sports journalist for the Philadelphia Inquirer before moving to radio with 610 WIP.
Missanelli was fired from his first radio show following controversy and has since worked a number of radio jobs. He signed the deal for his show on 97.5 The Fanatic with ESPN in 2010. In the years since, he's been involved in a few more notable controversies. While working the ESPN show, he was fired for a weekly gig at 6 ABC after calling it "unnatural" to hear a female sportscaster call an NFL game.
Article continues below advertisement
Whereas his anger has gotten him in some hot water over the years, he's managed to remain a Philadelphia icon of sorts. However, with Missanelli out of the airwaves (for now, at least), it seems Philadelphia sports radio could be intentionally going in a different direction.
Where will Mike Missanelli go next?
Missanelli hasn't pointed in any particular direction for his next professional venture. He launched his own business, MikeMiss Ventures, in June 2021 and even has a cooking show, MikeMiss: The EveryDay Cook. He has his own wine club and is present on Cameo, so it's likely Missanelli will find something to do with his time.
Whether there's a spot for him in radio is yet to be seen, but his personality, rife with problematic opinions that stereotype marginalized races and genders, could be enough to keep him off the field.