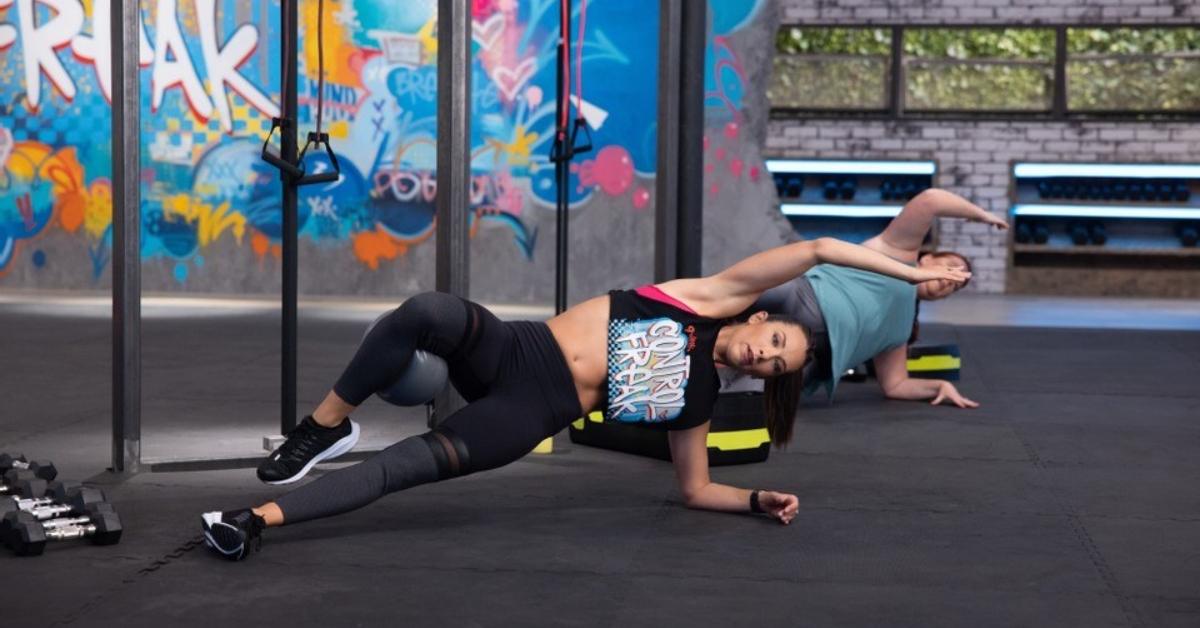 FRX SPAC Stock Falls to Near All-Time Low—Will It Recover?
The Forest Road Acquisition Corp. (FRX) SPAC is planning a three-way merger with the MYX Fitness and Beachbody Company. FRX stock has dropped 45 percent from the peak it hit in February. Will FRX stock recover before the merger date and should you buy now?
Article continues below advertisement
Beachbody is an online retailer of at-home fitness and weight loss solutions. The merger transaction is expected to value the combined entity at about $2.9 billion. The combined company will be listed on the NYSE under the ticker symbol "BODY."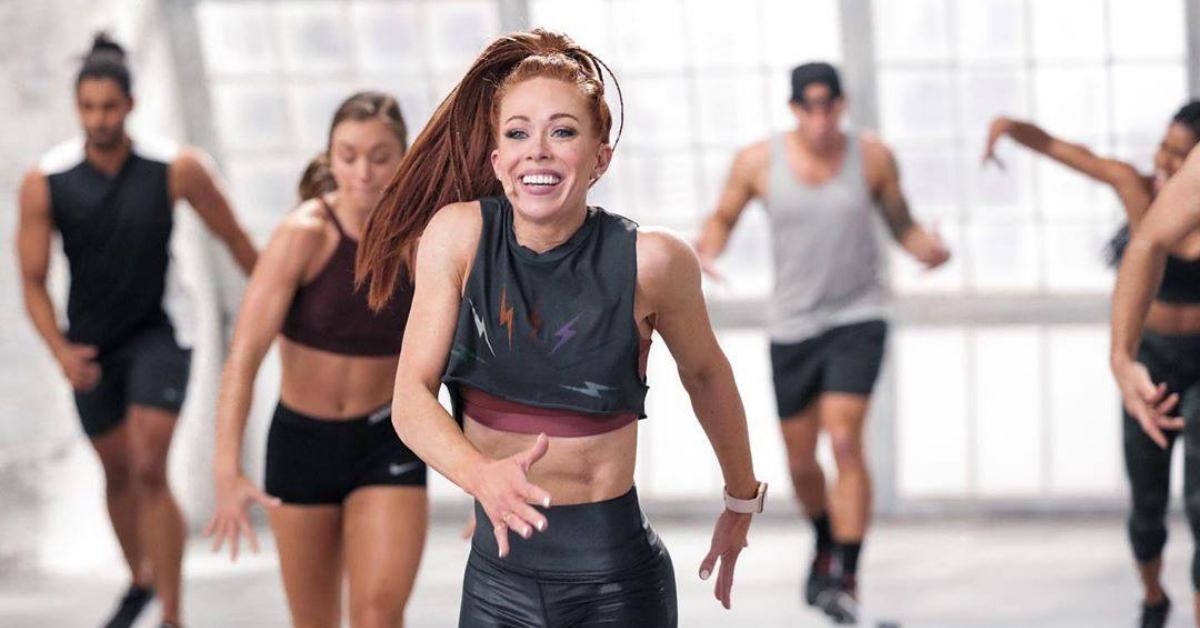 Article continues below advertisement
FRX and Beachbody merger date
FRX and Beachbody announced their merger agreement on Feb. 10. Both parties aim to close the deal in the second quarter of 2021. Now that the boards on both sides have unanimously approved the transaction, FRX shareholders just need to approve it through a vote. FRX hasn't revealed the date for the special shareholder vote meeting yet.
FRX stock is dropping.
On April 16, FRX SPAC stock rose 0.5 percent and closed at $9.98. The stock has declined 45.2 percent from its peak, which includes a 6 percent pullback in the past month. FRX stock has fallen significantly despite no analyst downgrade or company-specific news. The stock is down as investors rebalance their portfolios amid the broader market sell-off. The SEC's involvement in SPAC transactions has caused a stir and sent various SPAC stocks down.
Article continues below advertisement
FRX stock could recover before the Beachbody merger.
FRX stock has the ability to regain its lost ground and potentially climb higher. This is mostly due to Beachbody's strong growth prospects. Beachbody expects to report total revenue of $1.1 billion in 2021. The company expects the number to grow to $1.5 billion in 2022 and $3.3 billion in 2025. The company also expects to report an adjusted EBITDA of $532 million in 2025.
Beachbody is also a well-funded business. It's set to receive $420 million in cash proceeds as part of the FRX deal. Fidelity Management and Fertitta Capital have also invested in FRX stock. The global online fitness market opportunity is expected to grow from $6 billion in 2019 to $59.2 billion in 2027, according to Allied Market Research.
Article continues below advertisement
List of SPACs under $10
Several SPACs are still trading under $10, including:
Malacca Straits Acquisition (MLAC).
Forum Merger III (FIII).
Archimedes Tech SPAC Partners (ATSPU).
Burgundy Technology Acquisition (BTAQ).
Falcon Capital Acquisition (FCAC).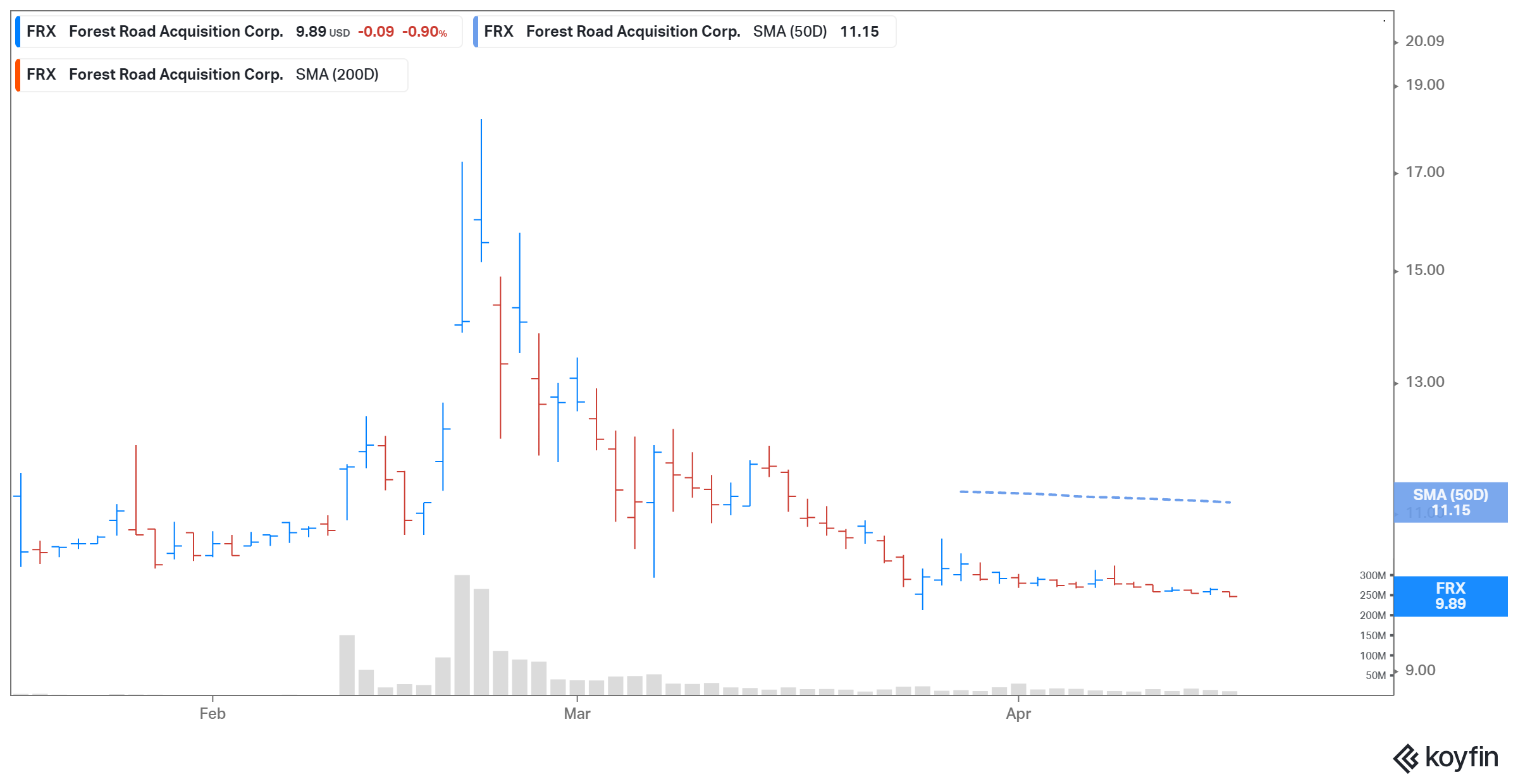 Article continues below advertisement
FRX SPAC stock is a good buy before Beachbody merger.
FRX valued the combined at a pro forma implied equity value of $3.43 billion. Meanwhile, at FRX's current stock price, the combined company is valued at around $3.42 billion. After adjusting for its pro forma $491 million net cash, it would have a pro forma enterprise value of $2.93 billion.
Based on this enterprise value and Beachbody's projected sales, its valuation multiples for 2021, 2022, and 2025 are 2.6x, 2.0x, and 0.9x, respectively. Meanwhile, Peloton Interactive (PTON) has a market capitalization of $31.4 billion. PTON stock is currently trading at an NTM EV-to-sales multiple of 6.8x.
Beachbody expects to grow its paid digital customers from 2.6 million in 2020 to 3.7 million in 2021. The fall in FRX stock has made it look attractive for long-term investors.