FRX SPAC Offers Strong Long-Term Growth Potential, Cheaper Than Peloton
Since the FRX SPAC is scheduled to merge with Beachbody and Myx Fitness in the second quarter of 2021, how's the FRX SPAC stock forecast?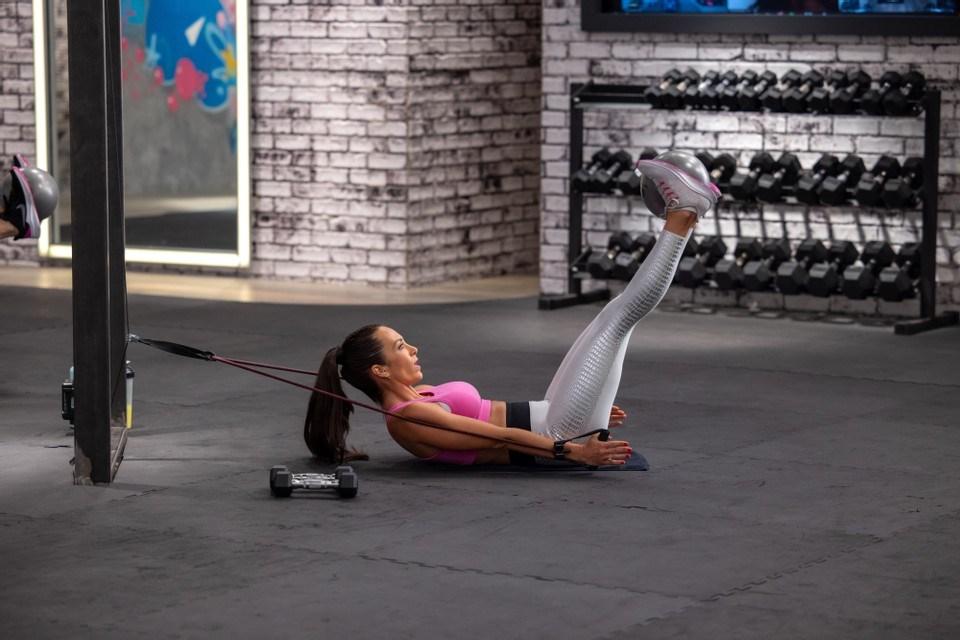 A fitness juggernaut might be getting unleashed through a three-way merger between the Forest Road SPAC (FRX), Beachbody Company Group, and Myx Fitness. The deal is valued at about $3 billion. The combined company will operate under the Beachbody brand and its stock will trade under the ticker symbol "BODY" on the NYSE.
Article continues below advertisement
Article continues below advertisement
Due to Peloton stock's soaring demand amid the coronavirus pandemic, investors wonder if Beachbody can take on Peloton due to their similar business models. What's the forecast for FRX SPAC stock? How does it plan to respond to the competition in the market, including Peloton?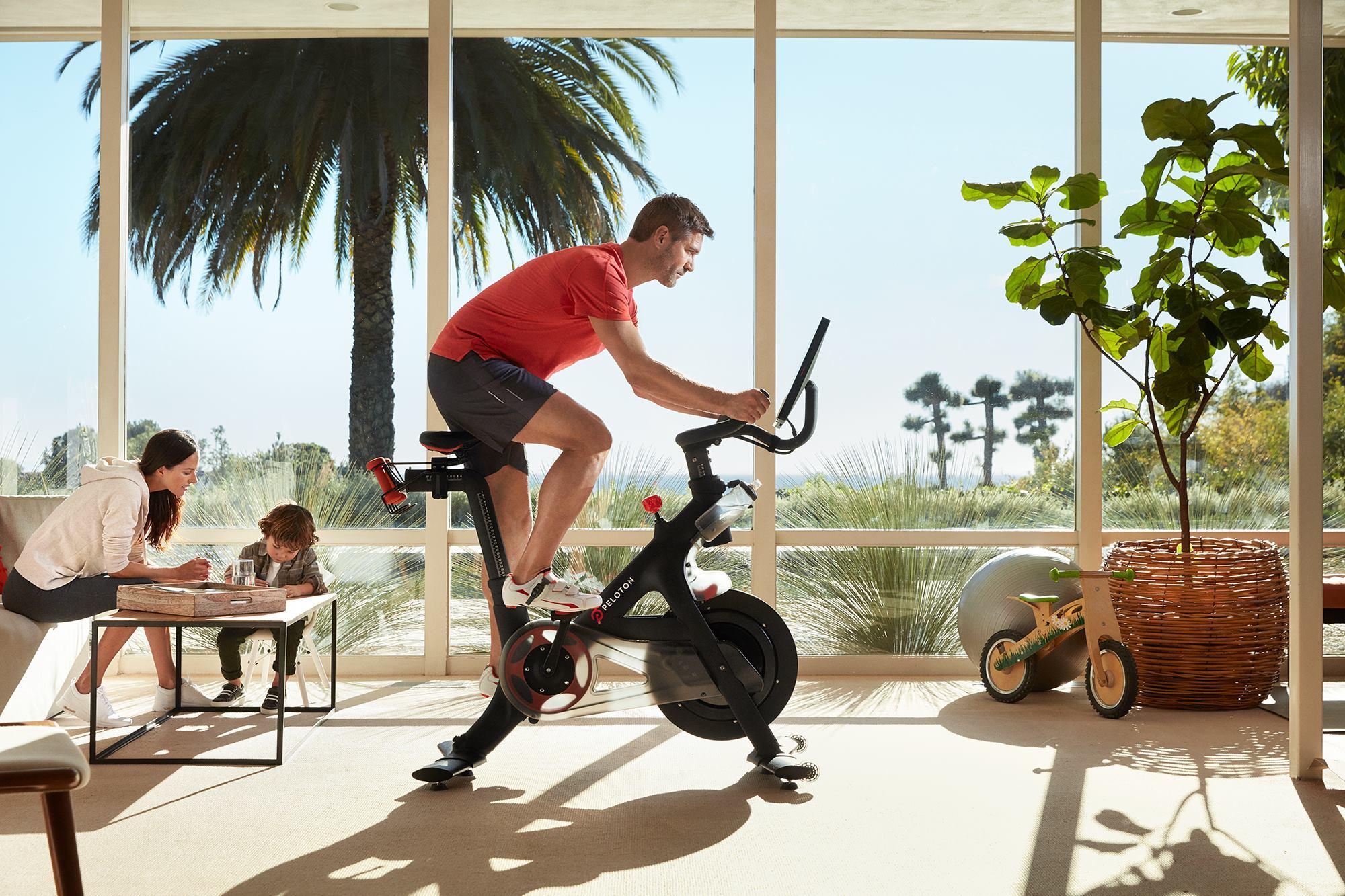 Article continues below advertisement
Beachbody versus Peloton
Beachbody and Peloton's business models are similar. Both of the companies offer subscription-based services where you can stream online workout videos and live videos from anywhere. Some of the workouts on both of the apps require equipment, while others don't. However, one of the major differences between the two is that while Peloton is a connected workout service, which entails the use of its exercise bikes and treadmills, Beachbody doesn't require such specialized equipment.
Beachbody's annual subscription costs $99, while Peloton's digital subscription costs $156 per year. Meanwhile, Peloton's all-access membership, which is required for at least one year when purchasing an exercise bike or treadmill, costs $39 per month. While the standard Peloton bike costs $1,895, the next level, Bike+ Basics, costs $2,695.
Article continues below advertisement
Article continues below advertisement
Beachbody versus Peloton valuation
Currently, Peloton trades at an EV-to-NTM sales multiple of 6.8x, while its EV-to-NTM EBITDA multiple is a mind-boggling 106.8x. The ones who are very optimistic about the at-home fitness trend try to justify this valuation by saying that the company is in a very high growth phase, which is true. Another argument put forward to justify Peloton's valuation is the fact that its subscription revenues could be very sticky due to consumers' initial high investment in its expensive exercise bikes and treadmills.
Based on TIKR compiled analyst estimates, PTON is trading at an EV-to-sales (2022E) multiple of 5.8x. The multiple is much higher than Beachbody's (after its combination with Myx and FRX) forma EV-to-2022 revenue multiple of 2.0x. While sticky subscription revenues could be an advantage Peloton enjoys over its peers, it could also be one of the hurdles going forward as gyms start reopening. If this advantage goes away, Peloton stock could drop to trade more in-line with its peers' valuation.
Article continues below advertisement
Outlook for the home fitness market
The outlook for the home fitness market was strong anyway but the COVID-19 pandemic has accelerated the subscription-based at-home fitness business. The trend is also expected to see strong growth. The online fitness market is expected to grow from $6 billion in 2019 to $59 billion by 2027 at a CAGR of 33 percent. Also, the subscription-based model should see the compounding effects over time. Moreover, $10 billion of annual consumer spending is expected to leave the gym sector as customers shift to at-home options.
Article continues below advertisement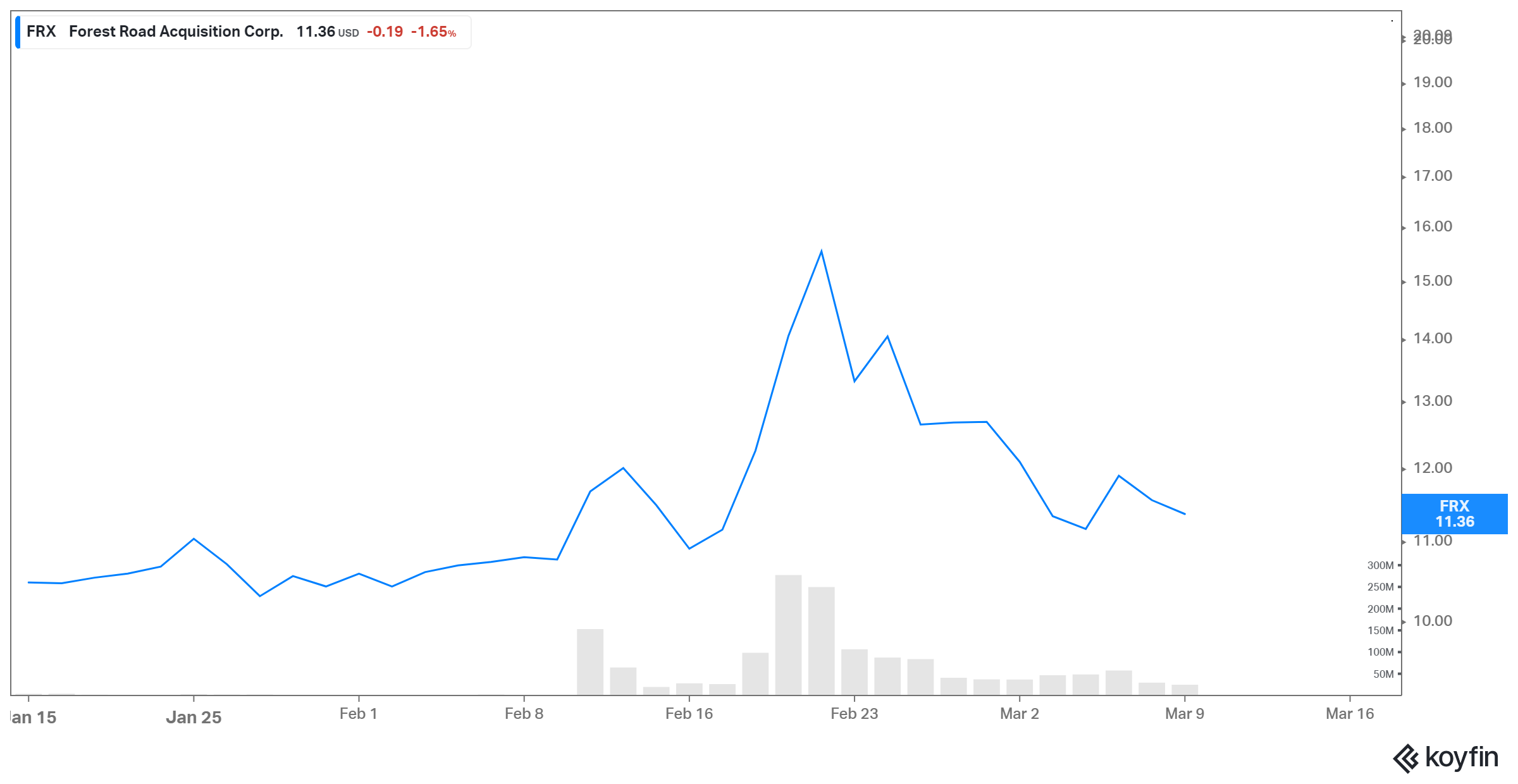 Article continues below advertisement
FRX's stock forecast
The current FRX SPAC stock offers exposure to Openfit and Myx Fitness, which have bright outlooks as well. The three businesses complement each others' offerings. The combination offers holistic at-home fitness and nutrition solutions. As the at-home fitness trend continues to stay strong even post-COVID, this combination could get strong consumer and investor attention.
FRX's leadership has a proven track record in related industries. The stock looks like a buy before the merger based on the healthy outlook for the at-home fitness industry, its complete fitness and nutrition offering, real revenues, and reasonable valuation.