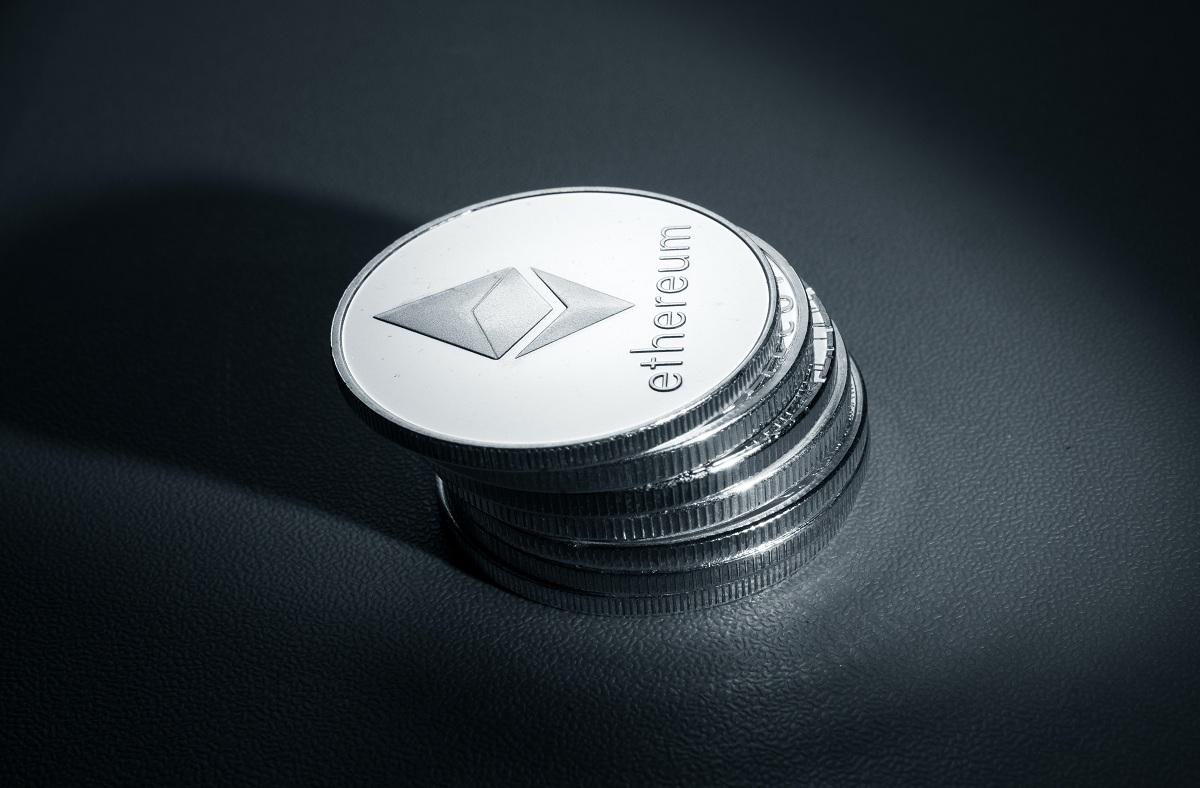 Ethereum Is Dropping, Good Time for Investors to Buy the Dip
By Ruchi Gupta

Sep. 22 2021, Published 9:12 a.m. ET
The price of Ethereum's Ether token has declined by more than 13 percent over the past few days. It has continued to fall and went below $2,680 in early morning trading on Sept. 22 before regaining some ground. Those tracking crypto price predictions want to know why Ethereum is dropping and if it will go back up.
Article continues below advertisement
Ethereum is a programmable blockchain. Most of the DeFi and NFT apps are built on it. The Ether token facilitates transactions on the blockchain. There are 117 million Ether tokens in circulation and the supply is unlimited.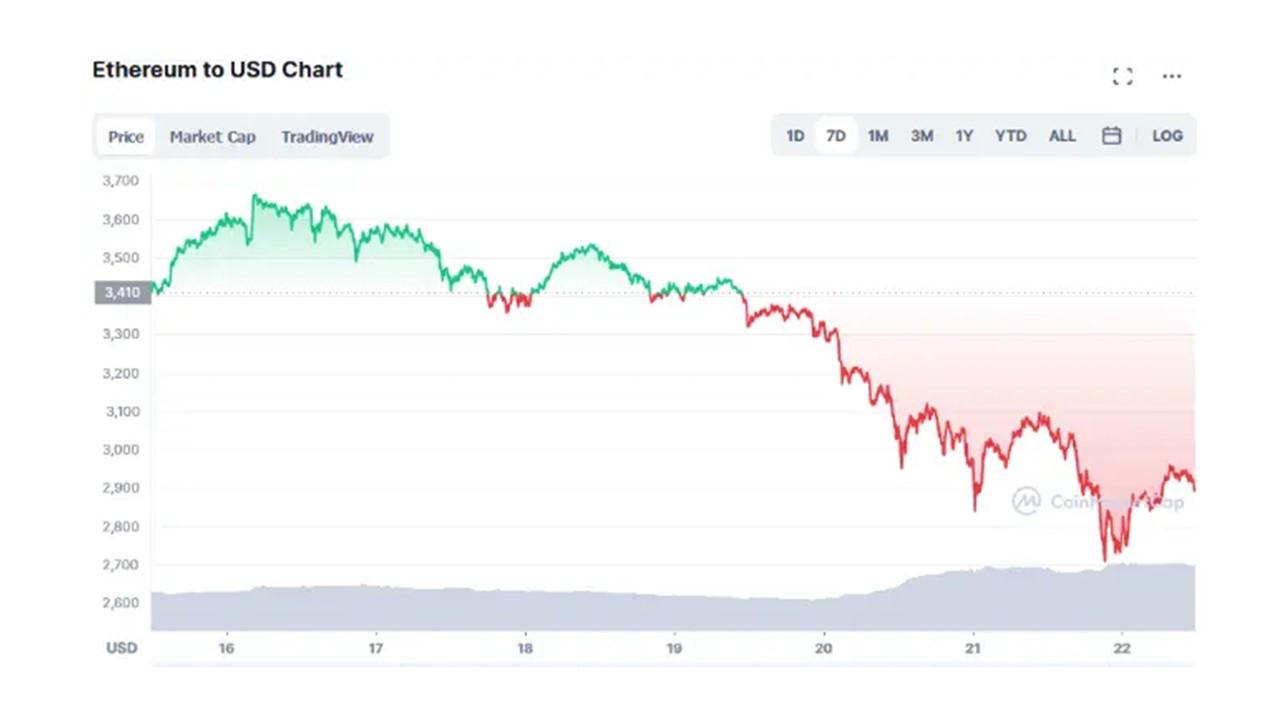 Article continues below advertisement
Why is Ethereum dropping?
The crypto's fall comes as investors try to reduce exposure to risky or speculative investments amid Evergrande's debt troubles. The Chinese property developer owes more than $300 billion. Many people fear that Evergrande's defaults on debt obligations could spark a global financial meltdown and hit markets across the board, including crypto. As a result, some risk-averse investors have rushed to sell Ether.
In connection with the Evergrande fiasco, CNBC's Mad Money host Jim Cramer has advised crypto investors to consider taking some profits. Considering that Ether's price had more than quadrupled since the beginning of 2021, many investors seemed to take Cramer's advice.
Article continues below advertisement
Will Ethereum's price go back up and where will Ether be at the end of 2021?
If you study the Ether price chart, you'll notice a trend of consolidation followed by a breakout. For example, for about a week in February 2021, the crypto was dropping and then it started to soar. The surge caught a break for some time in March and then resumed. After multiple consolidations in between, Ether's price charged rapidly and hit several milestones, including the prevailing all-time high of nearly $4,400 in May.
Article continues below advertisement
Therefore, the current sell-off is nothing extraordinary for Ethereum investors. If the trend holds true, you can expect Ether to go back up. The crypto could even set another all-time high by the end of 2021.
Article continues below advertisement
Ethereum price prediction
In addition to the panic selling over the Evergrande fiasco, the Ether price decline also followed Shark Tank star Kevin O'Leary's criticism of the Ethereum network as being too slow. O'Leary thinks that Ethereum's speed problem is going to allow many competitors to emerge.
Cardano and Solana blockchains are making inroads into Ethereum-dominated DeFi and NFT sectors by promising faster transaction speeds and low fees. Algorand and Avalanche are also keen to take Ethereum's market share.
Despite the intensifying competition, Ether's price should keep climbing over the long term. In addition to the DeFi boom, the upcoming Ethereum 2.0 upgrade should deliver a boost to the crypto price if it's completed successfully. Ether's price has the potential to hit $10,000 in 2022 and $300,000 by 2025.
Article continues below advertisement
Should I buy Ethereum now?
Considering the benefits promised in the Ethereum 2.0 upgrade, Ether still deserves a look as the next cryptocurrency to explode. In addition to boosting the transaction speed and lowering fees, the upgrade will also significantly reduce Ethereum's energy use. That should make the crypto more attractive to climate-conscious investors.
Finally, if you've been waiting for a chance to buy the dip in Ether crypto, now is your time. Some crypto analysts see the current Ethereum sell-off as flushing out weak investors and creating more room for the strong hands to accumulate the dip.