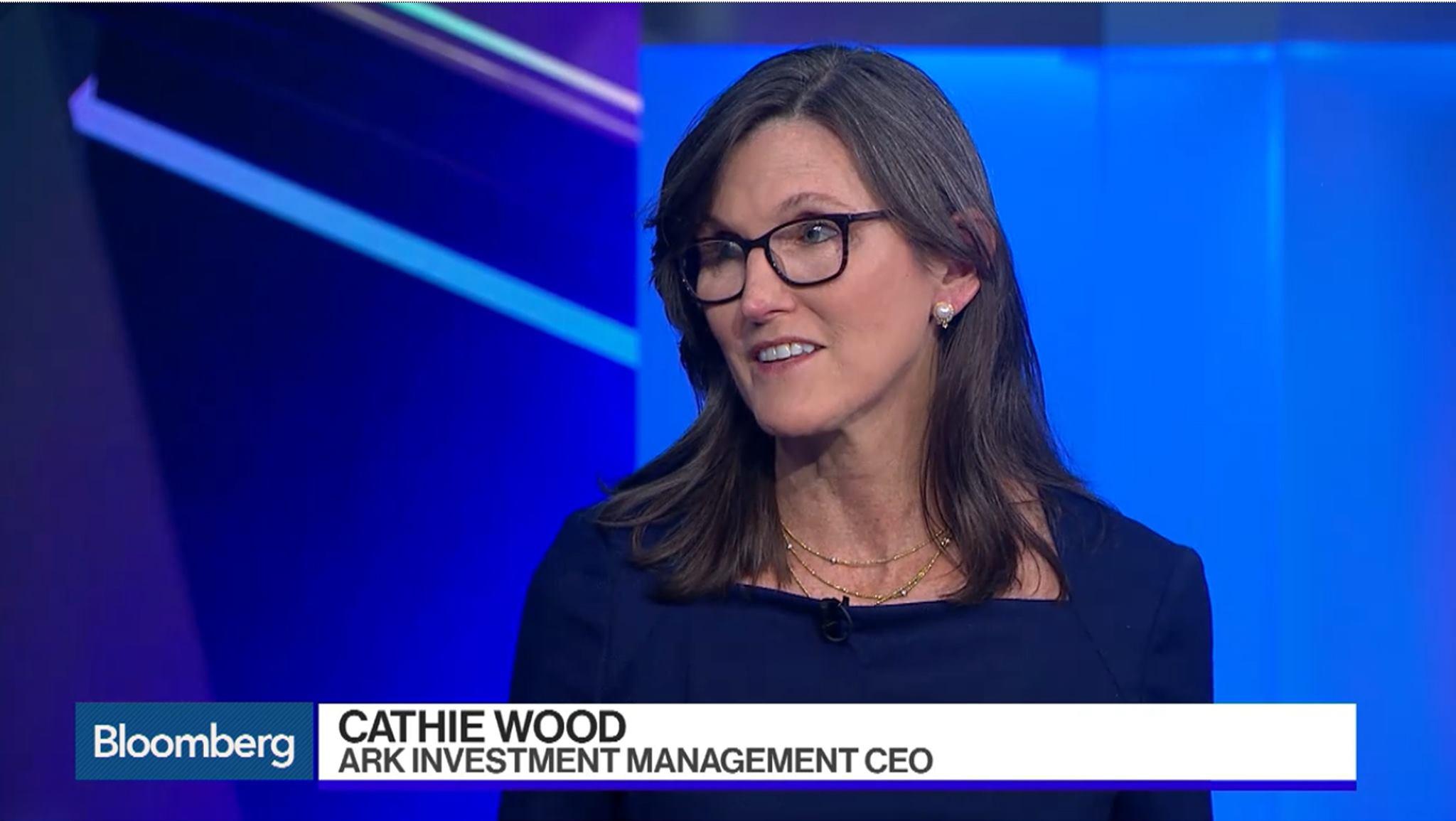 Cathie Wood Is Selling Tesla Stock, but You May Not Want To
Cathie Wood's ARK Invest funds have a track record of delivering market beating returns. Recently, the funds have been selling Tesla (TSLA) stock, making many investors who follow Wood wonder why.
Article continues below advertisement
There are six funds in the ARK Invest family. The ETFs and their top holdings are as follows:
The ARK Fintech Innovation ETF (ARKF), which includes Square (SQ), Zillow (Z), and PayPal (PYPL).
The ARK Innovation ETF (ARKK), which mainly invests in technology companies disrupting their industries. It includes Tesla, Square, Teladoc (TDOC), and Roku (ROKU).
The ARK Genomic Revolution ETF (ARKG), which mainly invests in healthcare companies. Its biggest holdings are Teladoc (TDOC), Exact Sciences (EXAS), and Regeneron (REGN).
The ARK Autonomous Technology & Robotics ETF (ARKQ). The fund's notable holdings are Tesla, Trimble Navigation (TRMB), Baidu (BIDU), Google parent Alphabet (GOOG), and Nvidia.
Article continues below advertisement
The ARK Next Generation Internet ETF (ARKW), whose major holdings are Tesla, Square, Grayscale Bitcoin Trust (GBTC), Twitter (TWTR), Spotify (SPOT), and Palantir (PLTR).
The Ark Space Exploration & Innovation ETF (ARKX). Its notable holdings are Lockheed Martin (LMT), Boeing (BA), and Virgin Galactic (SPCE).

Article continues below advertisement
Cathie Wood's ARK funds are selling Tesla and buying Coinbase
Several ARK funds have recently sold Tesla shares. On Apr.16, Wood's funds collectively sold 134,541 Tesla shares worth $99.5 million. At the same time, the funds bought 187,078 Coinbase (COIN) shares worth almost $64 million.
Article continues below advertisement
The ARKK fund sold 86,715 TSLA shares on Apr. 16, representing 0.26 percent of its weight, and 185,712 Tesla shares on Apr. 14. Meanwhile, the ARKW fund sold 47,826 Tesla (0.5 percent of its weight) on Apr. 16, and 57,043 shares of Tesla on Apr. 14.
Despite the sale, Tesla stock remains the biggest holding in ARKK and ARKW, comprising about 11 percent of the portfolios.
Article continues below advertisement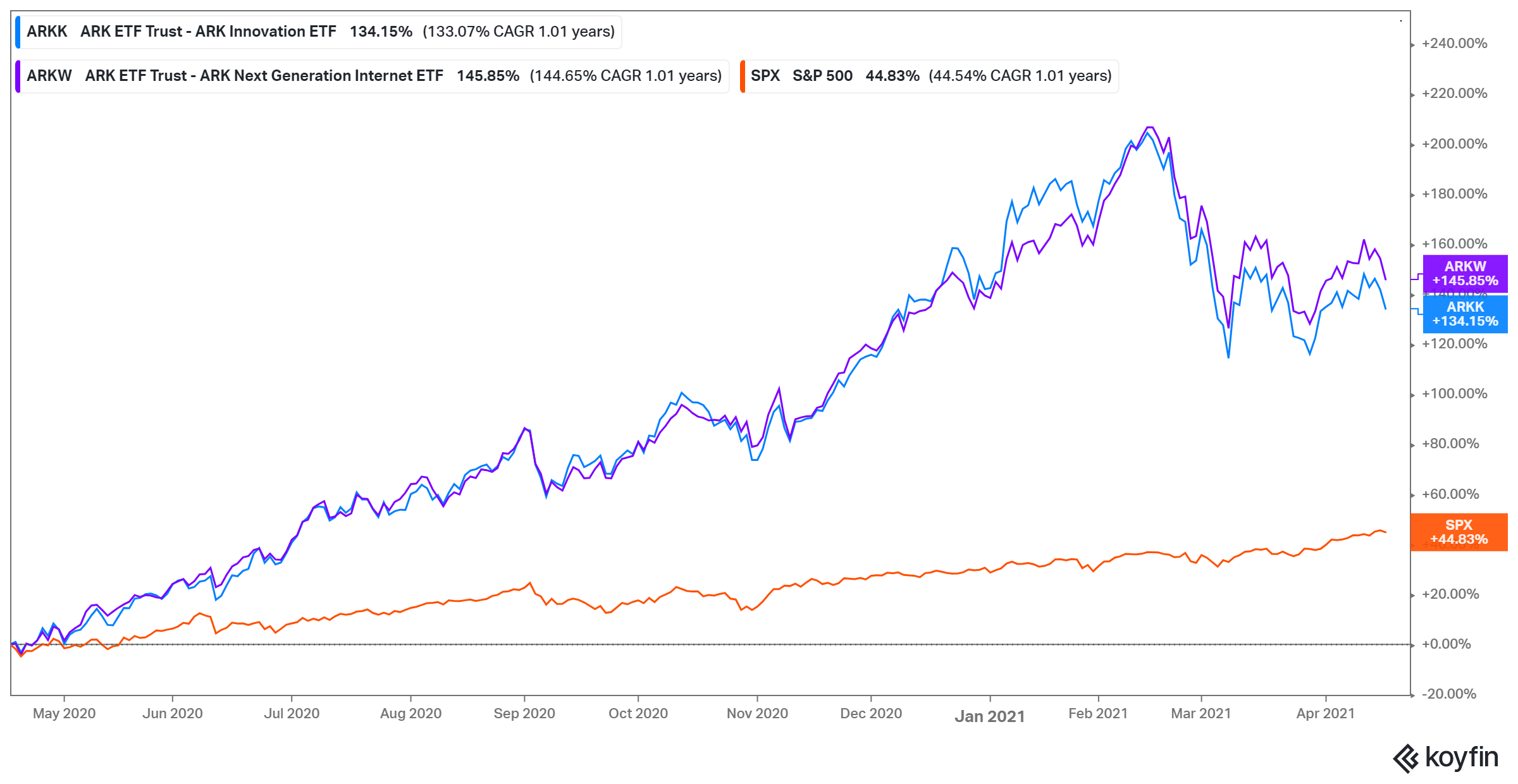 Why is Cathie Wood selling Tesla stock?
Because actively managed funds like the ARK funds usually have a threshold for stocks they hold to avoid too much concentration, they adjust their portfolios almost daily. Wood's funds tend to maintain their Tesla holdings at about 11 percent of their weight, selling if Tesla's price rises above the threshold and selling if the price drops below. Therefore, the recent Tesla sale may just be for portfolio rebalancing, not because Wood is losing interest in the Elon Musk-led EV company.
Article continues below advertisement
The ARKK ETF trades show strong appetite for Coinbase stock
ARKK is Wood's flagship fund. The fund's recent trades include several purchases of Coinbase, Exact Sciences, and Beam Therapeutic (BEAM), and sales of Square, PayPal, and Tesla.
Coinbase has been a Wood favorite. Her funds purchased 749,205 Coinbase shares on their first day of trading on Apr. 14, and 341,186 shares on Apr. 15. On Apr. 19, the purchases continued, with ARKK buying 70,073 Coinbase shares and ARKW adding 50,859.
Article continues below advertisement
Coinbase went public through a direct listing, following in the footsteps of Spotify, Slack, and Peter Thiel-backed Palantir. The stock debuted with a reference price of $250 and then went on to gain more than 31 percent to close at $328 on its first day.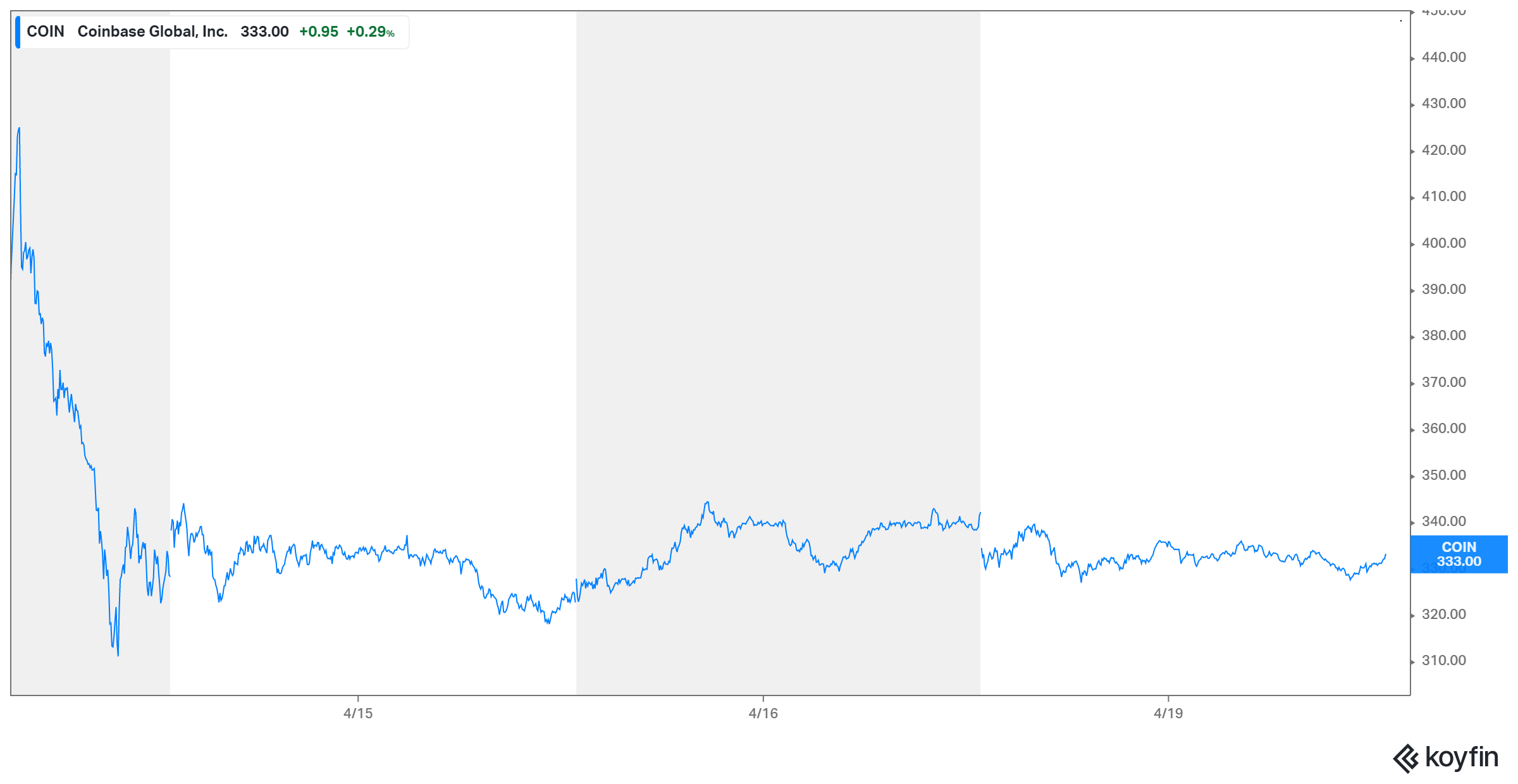 Article continues below advertisement
Coinbase is the largest cryptocurrency exchange in America. A stake in the business gives ARK funds indirect exposure to cryptocurrencies, which have been running hot lately. The stake in Tesla also gives ARK Invest crypto exposure, given the EV company's $1.5 billion investment in bitcoin.
Cathie Wood's Tesla stock price prediction
ARK Invest has a rosy price forecast for Tesla stock, predicting it will rise 330 percent to $3,000 by 2025. In her best case scenario, Wood sees the stock rising 470 percent to $4,000 by 2025, and in the worst case, she forecasts TSLA rising 115 percent.to $1,500. In comparison, Wall Street's peak price target for Tesla stock is $1,200, which implies a 70 percent upside.
Wood has backed her lofty Tesla price prediction with several assumptions, including that Tesla will join Google sibling Waymo in offering autonomous taxi services, and that Tesla's car production costs will fall and the company will manufacture 5 million–10 million cars every year.