Creamalicious Is Walmart's First Black, Female-Owned Ice Cream Brand
Creamalicious is a Black-owned, female-owned ice cream company with flavors available at Walmart and other nationwide retailers. Who owns the brand?
Walmart received backlash after promoting its "Juneteenth" themed ice cream. The company was selling a red velvet cheesecake flavor of ice cream under its Great Value brand, which frustrated some customers. Now, customers can buy the Creamalicious brand ice cream at Walmart stores. Who owns Creamalicious?
Article continues below advertisement
Article continues below advertisement
Some Twitter users quickly responded to posts about the Walmart brand of ice cream commemorating Juneteenth — the holiday in honor of when Texas slaves heard the news of freedom. On May 24, TheHill reported that Walmart has recalled the Juneteenth ice cream and apologized to customers.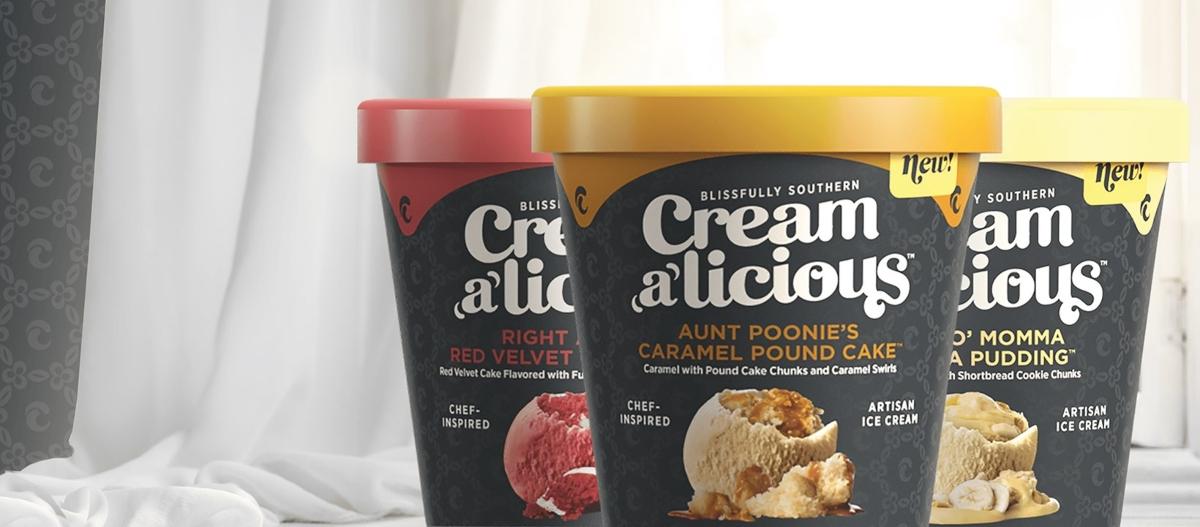 Article continues below advertisement
Chef Liz Rogers owns the Creamalicious ice cream company.
The brand some are directing Walmart customers to is Creamalicious — owned by Chef Liz Rogers. She runs several restaurants in the Cincinnati, Ohio region, including the popular "Wing Champ."
Rogers said to Food and Wine magazine in 2021, "Creamalicious is as much about the history of soul food as it is about the artisanal flavors." Her flavors combine premium quality ice cream with traditional Southern flavors. Creamalicious' red velvet cheesecake flavor fits with Juneteenth, as red velvet cake has been a traditional dessert in honor of the holiday. Rogers explained that the red color "symbolizes the bloodshed of the lives lost during enslavement."
Article continues below advertisement
Article continues below advertisement
Other flavors of Creamalicious include Uncle Charles Brown Suga Bourbon Cake, Granma Gigi Sweet Potato, and Aunt Poonie's Caramel Pound Cake.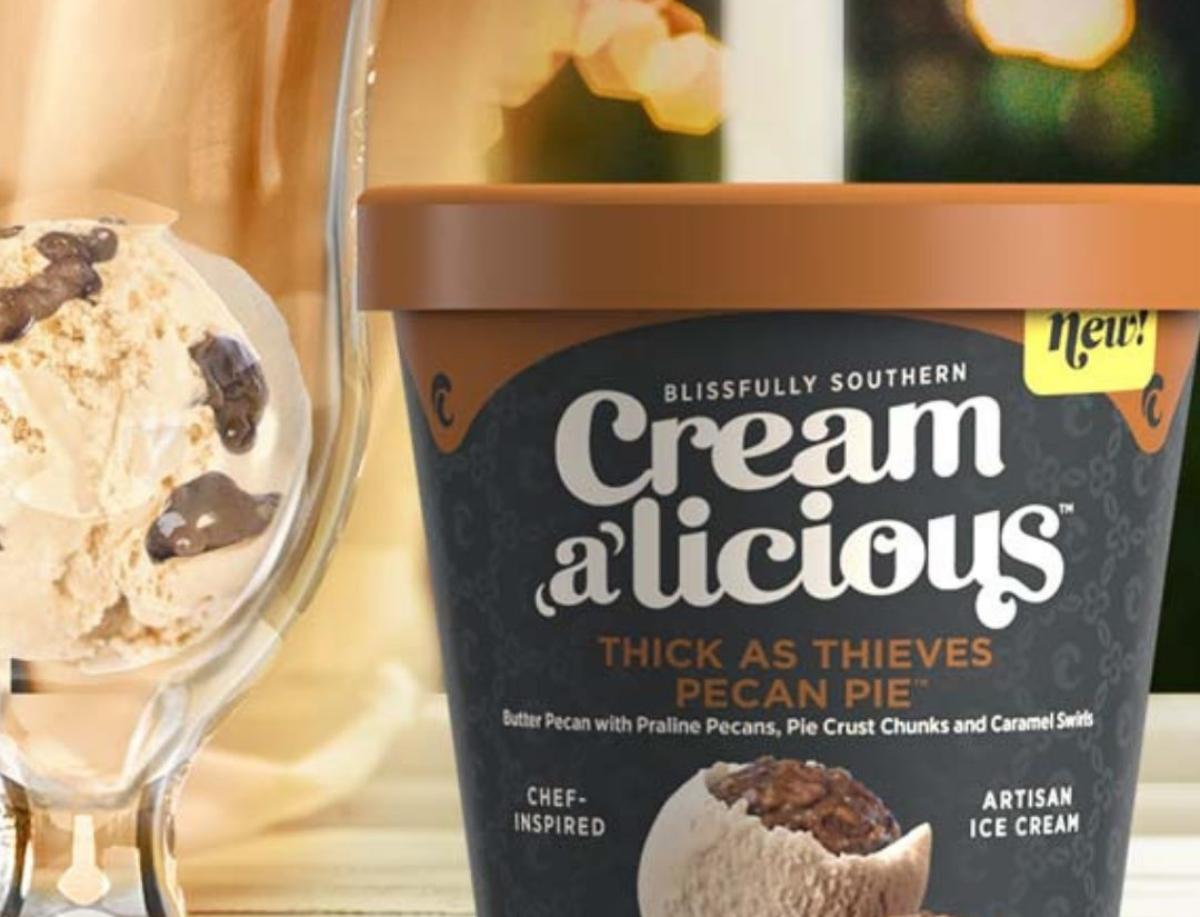 Article continues below advertisement
You can buy Creamalicious ice cream at Walmart and other retailers.
Creamalicious brand ice cream has taken center stage after Twitter users indicated it was preferable to buying the Walmart brand, Newsweek reported. Some noted that Creamalicious is available next to the Walmart brand of Juneteenth ice cream, in the same flavor.
Article continues below advertisement
As of spring 2021, Creamalicious ice cream is available in Walmart stores nationwide. Food and Wine explained that Rogers finally succeeded in getting the product into Walmart after three years of rejection.
Article continues below advertisement
Walmart isn't the only major grocery store where Creamalicious is on sale. According to the company website, Creamalicious is available at Target, Meijer, Schnucks, Rouses Markets, and Jungle Jim's. The brand is also sold online, with shipping all over the U.S.
Walmart's Juneteenth ice cream product has been pulled from shelves.
Walmart hasn't broken any federal rules with its Juneteenth policies, but some are upset with the corporation for not offering official paid time off for the holiday. Even though President Biden declared Juneteenth (June 19) a federal holiday in 2021, no company is obligated to close or offer paid time off to employees on that date.
Article continues below advertisement
Article continues below advertisement
Instead of paid time off for all employees, Walmart's policy is that employees can choose when to take their paid leave, on all dates including June 19. There isn't an increase in hourly pay for those who work on Juneteenth.
Walmart's special flavor included on its packaging, "Share and celebrate African-American culture, emancipation, and enduring hope."
In a statement to FOX Television stations, Walmart said, "We received feedback that a few items caused concern for some of our customers and we sincerely apologize. We are reviewing our assortment and will remove items as appropriate."