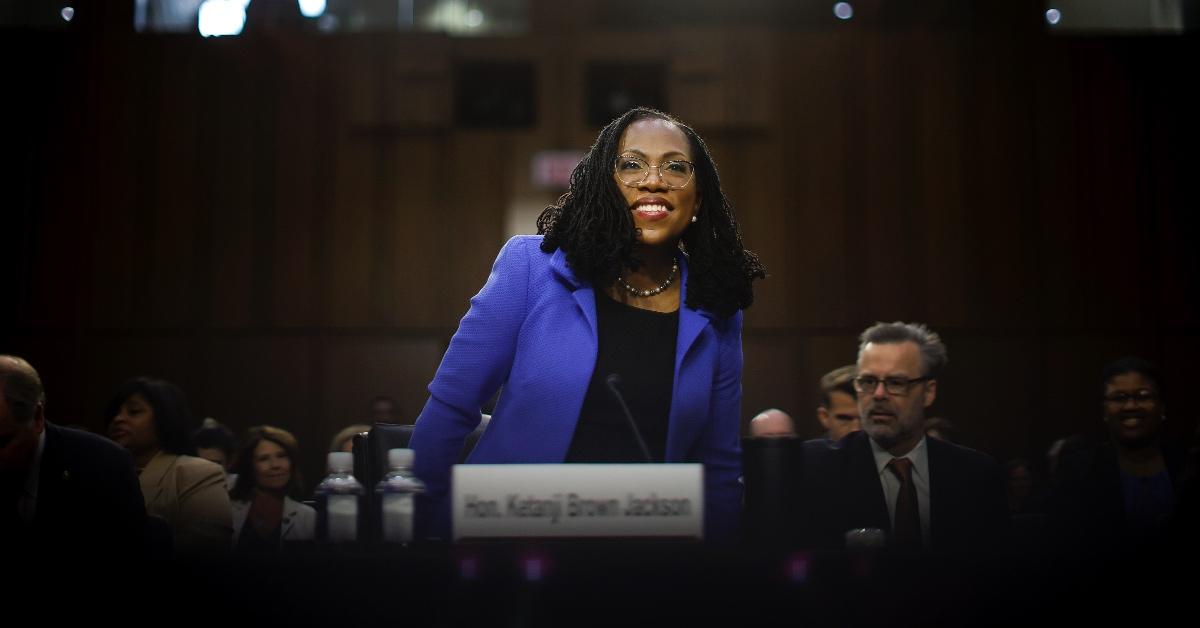 Ketanji Brown Jackson's Hearings Have Ended — Senate Voting Timeline
By Jennifer Farrington

Mar. 25 2022, Published 12:11 p.m. ET
As Justice Stephen Breyer prepares for his exit from the Supreme Court, the public anxiously awaits the Senate's decision to confirm Judge Ketanji Brown Jackson as his replacement. Jackson was nominated for the position by President Biden himself on Feb. 25. Since entering the election, Jackson has been queried by a number of senators — some have been more aggressive than others.
Article continues below advertisement
Now that Jackson's confirmation hearings have commenced, there's only one question left. When will the Senate vote in favor or against selecting Judge Jackson as the 116th Associate Justice of the U.S. Supreme Court?
The Senate Judiciary Committee is scheduled to vote on Ketanji Brown Jackson's nomination on April 4.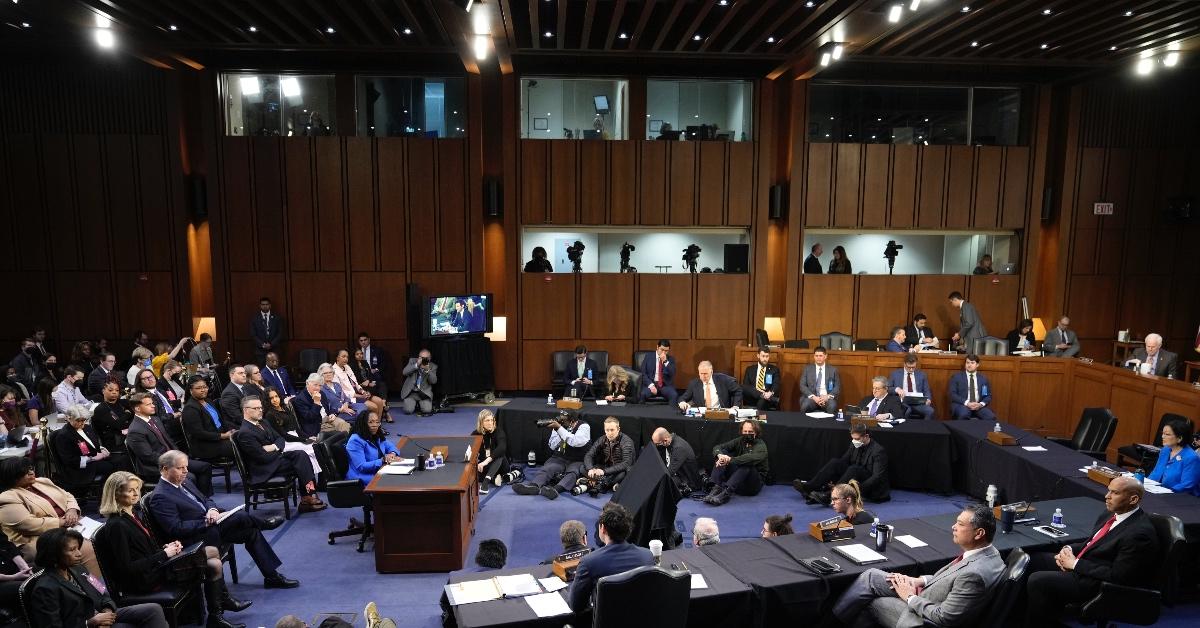 After spending four days attending confirmation hearings (and being grilled by several U.S. senators), Jackson is finally on her way to possibly becoming the next Justice of the Supreme Court. The hearings began on March 21 and ended on March 24. Now, with only one thing left to do, the Senate must vote on whether they want Jackson to assume Breyer's role in the Supreme Court.
Article continues below advertisement
According to CNN, the State Judiciary Committee is scheduled to vote on Jackson's nomination on April 4. After that vote is held, a final Senate floor vote will need to occur. The date for the final vote on Jackson's nomination hasn't been announced yet, although it's being reported that the Democratic leaders in the Senate would like to vote before they depart for Easter recess.
Various Republican senators won't be voting in favor of Jackson — could she still win?
During Jackson's confirmation hearings, it was evident she had obtained support from senators like Cory Booker. Before getting into his questions, Booker commended Jackson for "showing extraordinary demeanor" during the hearings. He later stated that Jackson would serve as an asset to the Supreme Court.
Article continues below advertisement
Although politicians like Booker believe Jackson could achieve remarkable things serving as a Supreme Court Justice, others have already decided they won't be voting in favor of bringing the first Black woman in to hold a position in the nation's highest court.
Article continues below advertisement
The Texas Tribune reported that Senators Ted Cruz and John Cornyn will likely vote against Jackson. Senator Mitch McConnell is also rumored to be voting in opposition to Jackson's nomination. While Lindsey Graham didn't publicly state that he wouldn't be supporting Jackson, his actions spoke loud and clear.
During a somewhat intense round of questioning, Graham accused Jackson of "making it easier for children to be exploited," given the decisions she has made in past child pornographic cases she ruled over. When referring to past sentences Jackson had issued, Graham said she "always [issued] below the recommendation, I think, because she doesn't use enhancement available to her. She takes them off the table."
How many votes does Jackson need to win confirmation for Supreme Court Justice?
In order for Jackson to win, she'll need support from 50 senators. Should a tie arise after voting commences, Vice President Kamala Harris will be able to make the final vote.