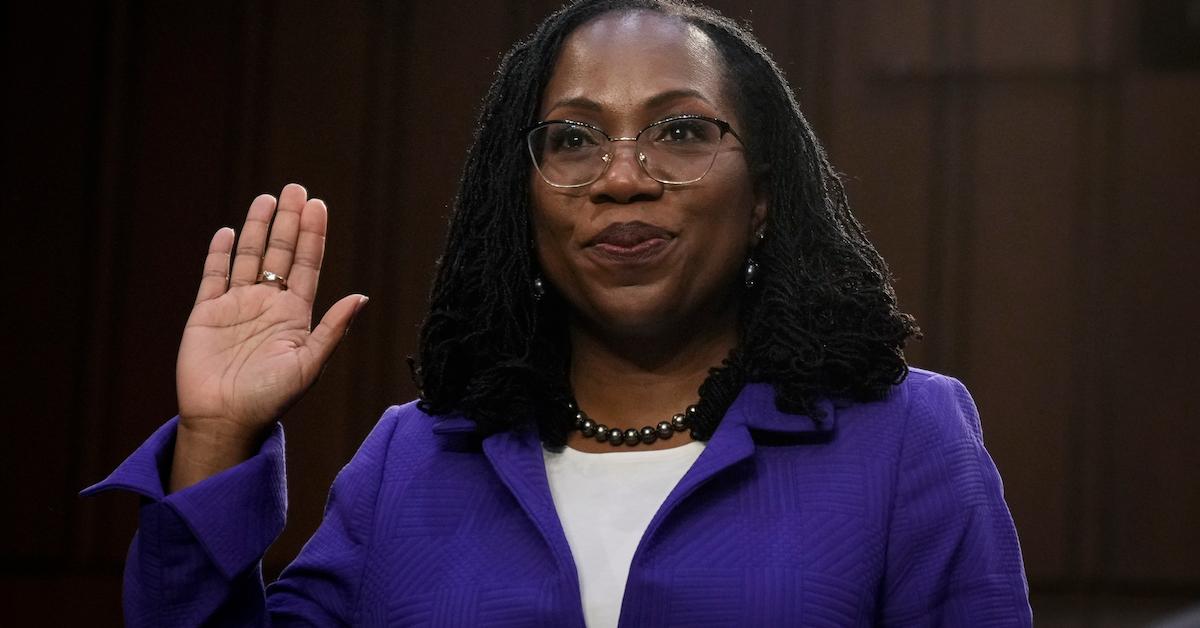 Supreme Court Nominee Ketanji Brown Jackson Gets Grilled in Confirmation Hearings
By Robin Hill-Gray

Mar. 22 2022, Published 8:17 a.m. ET
President Biden's Supreme Court pick Ketanji Brown Jackson is going through confirmation hearings. So far, she has been grilled throughout the hearings. Will Jackson be confirmed to the Supreme Court?
Article continues below advertisement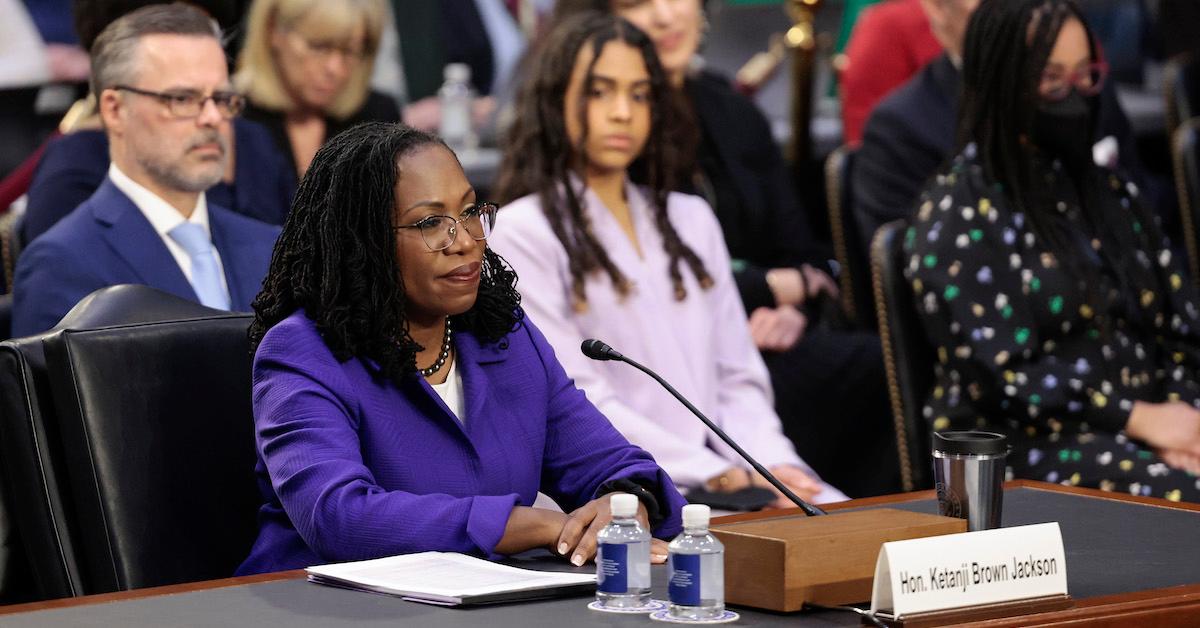 Article continues below advertisement
Ketanji Brown Jackson has made her intentions known during the confirmation hearings.
During his presidential campaign, Biden said, "I'm looking forward to making sure there's a Black woman on the Supreme Court to make sure we in fact get everyone represented." Jackson has a long political history and attended Harvard and Harvard Law School. She also worked in the U.S. Court of Appeals for the District of Columbia as an assistant federal public defender. Jackson also clerked for Justice Breyer during the Supreme Court term of 1999–2000.
In opening remarks in front of the Senate Judiciary Committee, Jackson commented on her ruling style. She said, "I have been a judge for nearly a decade now, and I take that responsibility and my duty to be independent very seriously. I decide cases from a neutral posture. I evaluate the facts, and I interpret and apply the law to the facts of the case before, without fear or favor consistent with my judicial oath."
Article continues below advertisement
As the hearing continued, Republican Chuck Grassley on the Senate's Judiciary Committee claimed that Jackson would get a respectful hearing process. However, his colleagues are concerned about whether or not Jackson has her own policy preferences. Grassley stated, "I'll be looking to see whether Judge Jackson is committed to the Constitution as originally understood."
Democratic committee chairman Dick Durbin spoke on Jackson and said, "Your presence here to brave this process will give inspiration to millions who see themselves in you."
Article continues below advertisement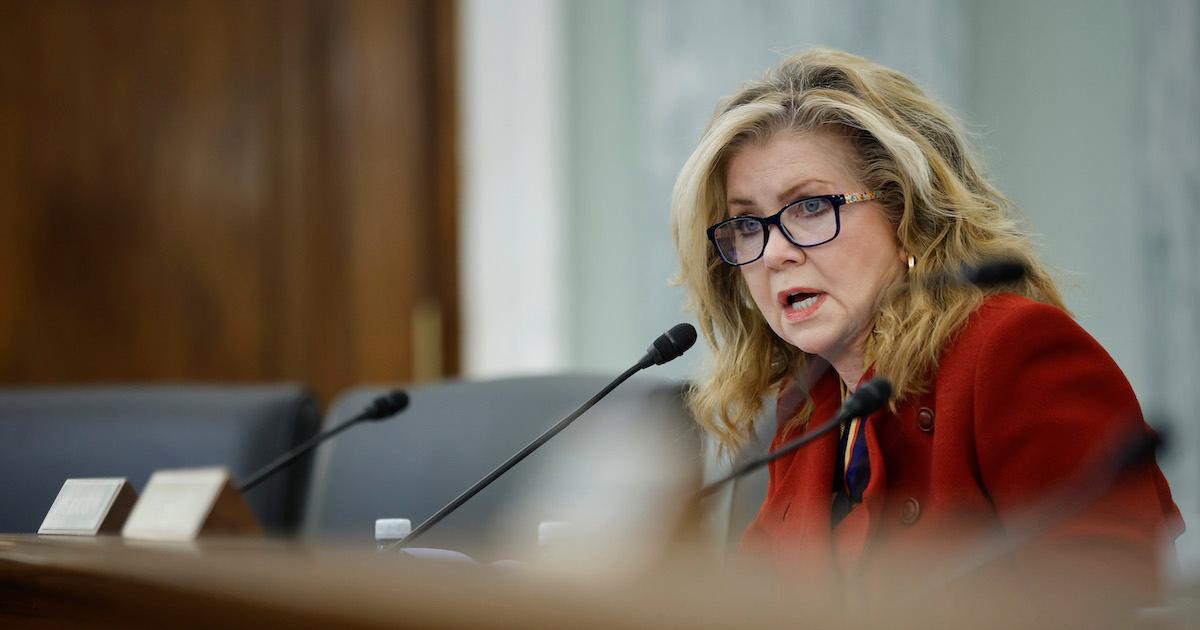 Senator Marsha Blackburn grilled Ketanji Brown Jackson during the confirmation hearings.
Jackson was also grilled from a racial perspective by Sen. Marsha Blackburn, a Republican from Tennessee. There were several baseless claims one being that Jackson said she will use "critical race theory when deciding how to sentence criminal defendants."
Article continues below advertisement
Blackburn asked Jackson, "Is it your personal hidden agenda to incorporate critical race theory into our legal system? These are answers that the American people need to know." Among other things, Blackburn also accused Jackson of promoting the 1619 Project, which Blackburn claims calls the U.S. a "fundamentally racist country."
Article continues below advertisement
Among questions on critical race theory, Blackburn also thinks that since Jackson sits on the board of Georgetown Day School, she's by extension responsible for some of the things implemented by the school. Blackburn said, "You serve on the board of a school that teaches kindergartners that they can choose their gender and teaches them about so-called 'white privilege.'"
She also gave additional criticism against Jackson for the school "pushing an anti-racist education program for white families." This is just a small preview of how Jackson's confirmation hearings will likely go, but it's clear that she's up for the challenge.