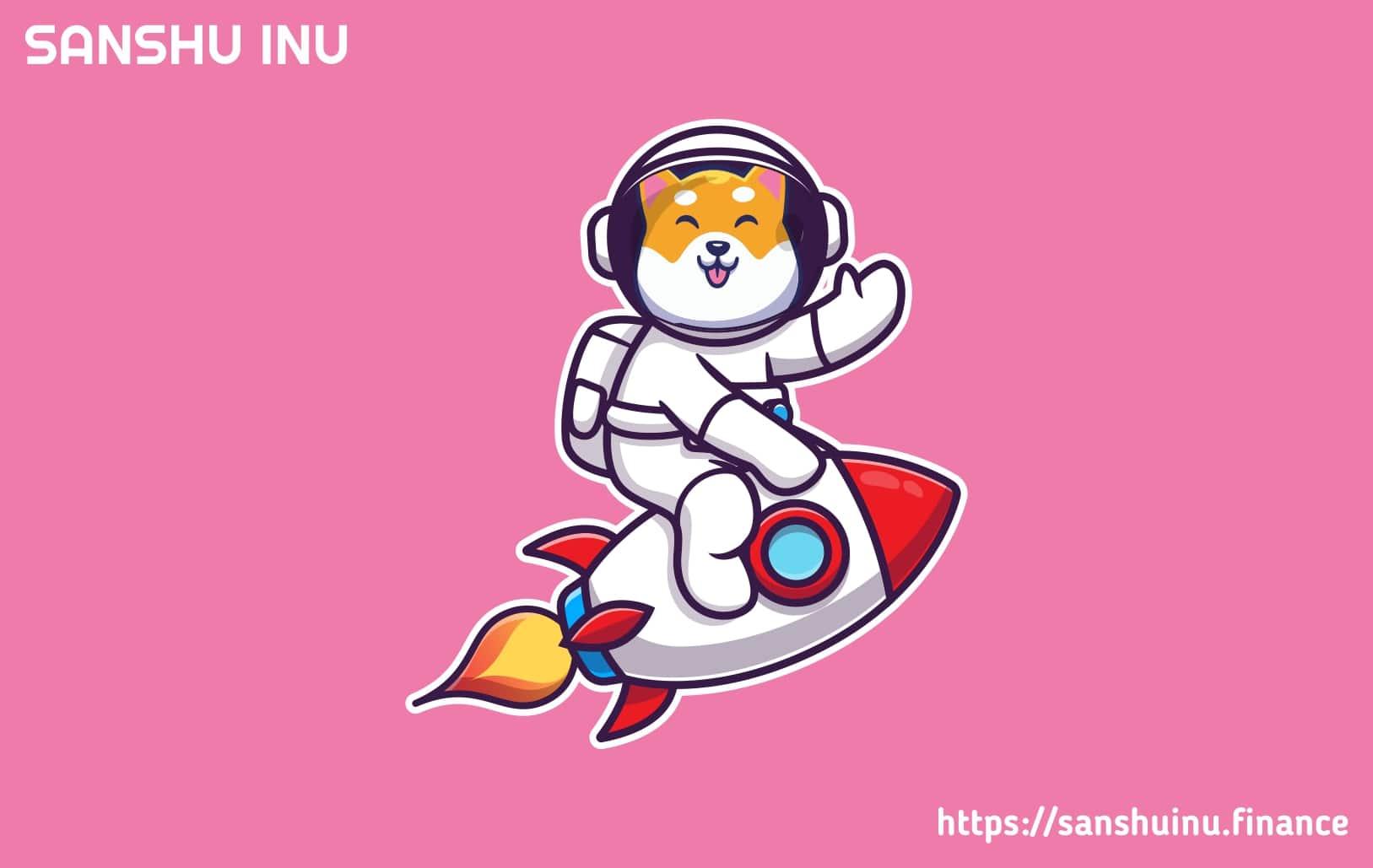 What Is Sanshu Inu? Will It Reach 1 Cent?
Doge-based meme coins have been all the rage, with a number of dog-based competitors emerging in recent weeks following the success of Dogecoin. This includes deflationary tokens like Hoge, more direct rivals like Shiba Inu and Akita Inu, and now Sanshu Inu (SANSHU). Its price has already risen more than 40 percent over the past 24 hours, and some believe the token could hit one cent by the end of 2021.
Article continues below advertisement
Although it's still a small cryptocurrency, Sanshu Inu has enough of a following to become the next hottest crypto. Here's what you need to know about this little dog meme coin, and whether it will hit one cent.
What's Sanshu Inu?
Sanshu Inu, a tiny cryptocurrency launched on May 12, 2021, is similar to Dogecoin-based meme coin Hoge, as both operate on a deflationary tokenomic model. Both Sanshu Inu and Hoge have a one percent burn rate, which means one percent of every transaction will be destroyed. There's also a one percent auto staking rate, which means that one percent of every transaction will be split up and divided among Sanshu Inu holders.
Article continues below advertisement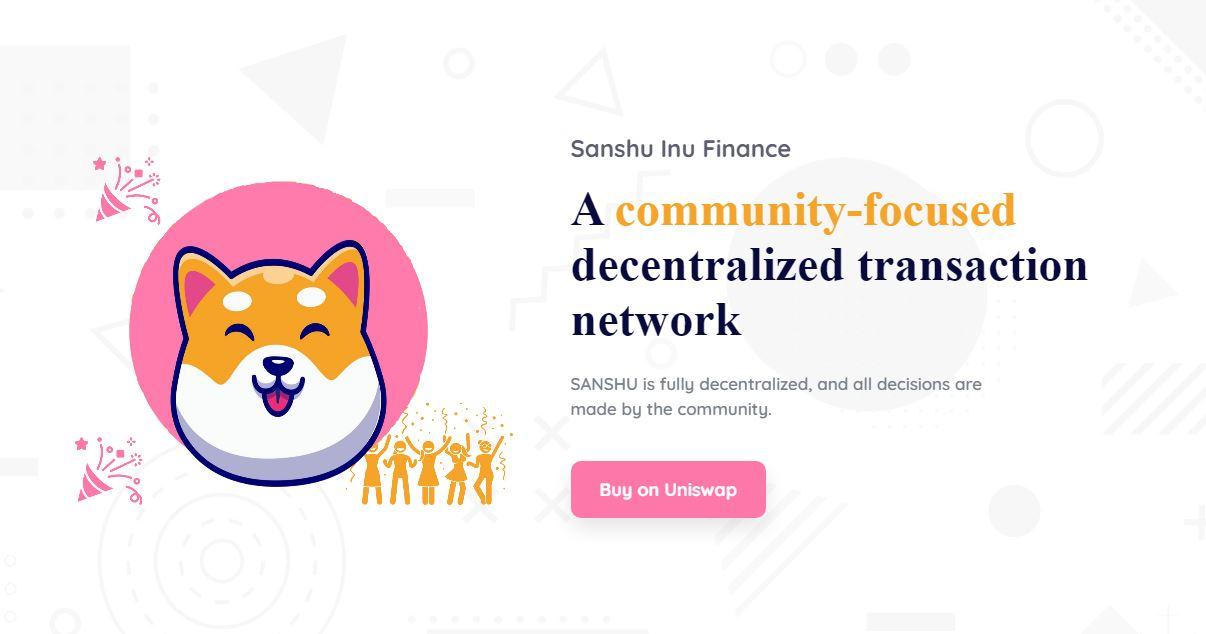 The idea behind a deflationary token is that supply will fall over time as more of it gets burned. As per basic economics, as supply goes down, prices inevitably go up. Over a long enough time, deflationary tokens should become more valuable. A major question, however, is whether these new tokens will survive or fade into obscurity.
Article continues below advertisement
Otherwise, there's not much difference between Sanshu Inu and Hoge, besides branding. Sanshu Inu markets itself similarly to Akita Inu and Shiba Inu, two other hot meme coins that are considered smaller rivals to Dogecoin.
Article continues below advertisement
Will Sanshu Inu reach 1 cent?
Right now, Sanshu Inu is trading at $0.00000001 (yes, that's seven zeros after the decimal, or one-hundred-millionth of a U.S. dollar). For the coin to reach a penny, it would need to grow by more than 100 million percent and expand its current $115 million market cap to one trillion dollars—and only Bitcoin has managed to reach that market cap so far.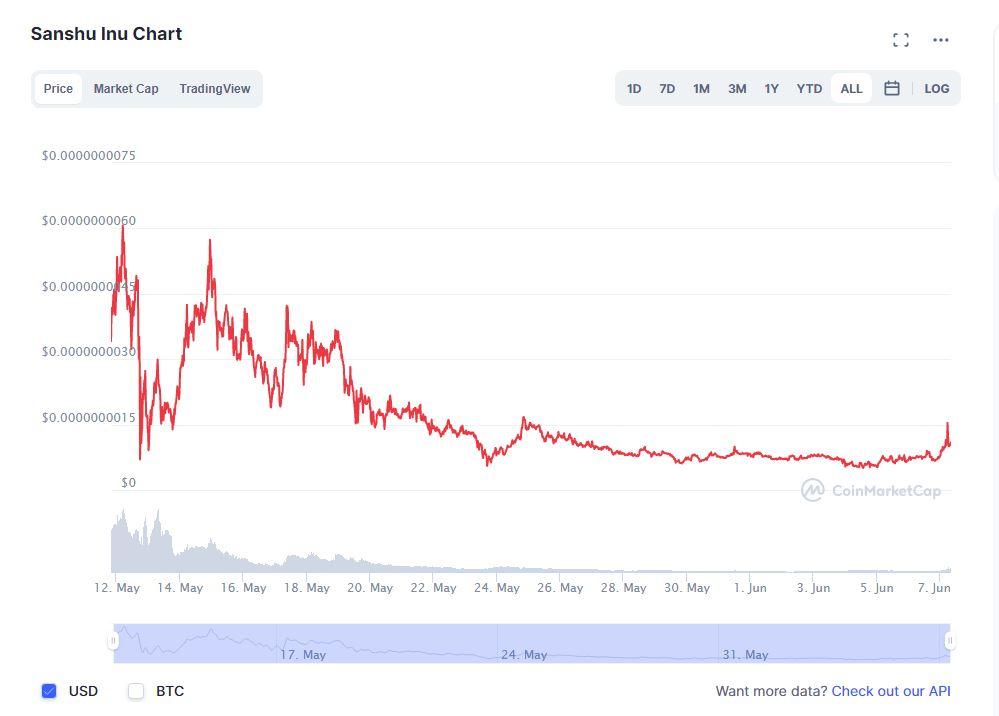 Article continues below advertisement
For that reason, it's pretty much impossible for Sanshu Inu to reach that price anytime soon. If Ethereum hasn't gotten to a trillion-dollar market cap yet, why would Sanshu? However, even if it doesn't match Ethereum, Sanshu could still see a lot of growth. Tokens have skyrocketed over the past couple of months, with SafeMoon seeing 100-fold growth. I'm not convinced Sanshu will match SafeMoon, though I think a tenfold return is possible by the end of the year. It's also possible that it fails, though, like most meme coins.
Where to buy Sanshu Inu
The best place to buy Sanshu Inu is on a decentralized exchange, like UniSwap. To do so, you would need to buy some Ethereum, transfer it to a third-party wallet like MetaMask, and then go to UniSwap and buy SANSHU there. You could also opt for WhiteBit instead of UniSwap.