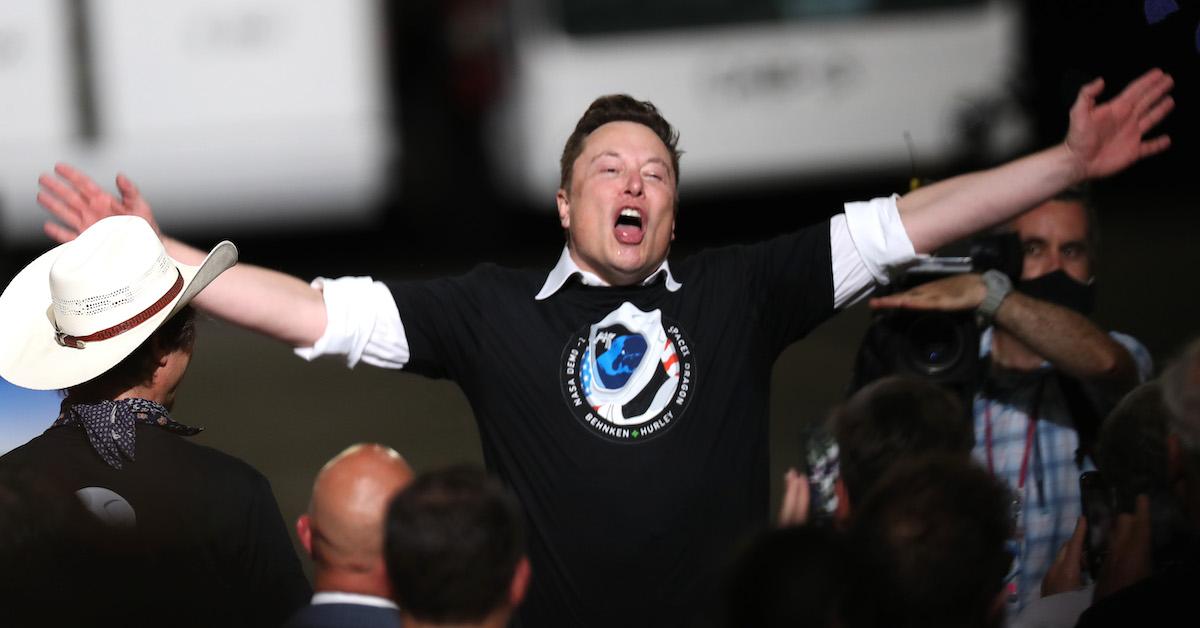 Meet Elongate, The Newest Cryptocurrency Born From an Elon Musk Tweet
Perhaps one of the newest chapters in the ridiculous cryptocurrency chronicles, Elongate is the latest cryptocurrency to gain notoriety. Elon Musk has all but established himself as the ultimate troll in the cryptocurrency world. Musk can drive a frenzy towards a specific currency with the power of just one tweet, thus helping drive its value up.
Article continues below advertisement
Investors that have seen what Musk's tweets are capable of are wondering if Elongate is the latest cryptocurrency to jump on early and ride to massive growth.

Article continues below advertisement
What is Elongate crypto, and how was it started?
On March 25, Musk tweeted that he would like any scandal involving him in the future to be called "Elongate." Naturally, within hours, Elongate developer Lorenzo Andree and team had created the website ElonGate.com for a cryptocurrency that goes by the name "Elongate."
Article continues below advertisement
The official white paper for Elongate crypto is yet to be released as it's still in phase one. The goal for those behind Elongate is trying to garner support for the cryptocurrency. For now, most of the momentum behind Elongate is purely speculative in hopes another Musk tweet will help drive the value up more.
Article continues below advertisement
A more noble sidenote to this coin is its focus on philanthropy. Plans are to set up funds to support the United Nations World Food Programme, Action Against Hunger, and the Big Green Corporation. Additionally, Elongate is connected to an NFT marketplace where most of its profit will go to charities. For the latest meme-based cryptocurrency, these are lofty, albeit admirable, goals.
Elongate has also announced plans to create an NFT platform shortly.
Is Elongate a good investment?
As with any fledgling investment, either stocks or cryptocurrencies, there is a considerable amount of risk. Volatility is at its highest at the beginning of any investment lifespan.
Article continues below advertisement
However, Elongate seems even riskier due to its reliance on building popularity. Even more difficult at the moment given Dogecoin's momentum and still relatively affordable entry price. Investors with money to spare can get on board on the ground floor and see their money dramatically increase if Elongate reaches the same status as Dogecoin.
Elon Musk has proven influential with Safemoon and Doge.
Article continues below advertisement
This reputation has even been perpetuated by Tesla. A March 15 SEC filing officially lists Musk as "Technoking of Tesla." Tesla CFO Zach Kirkhorn was newly named "Master of Coin" in the filing as well.
Article continues below advertisement
Musk's influence on Dogecoin is widely documented. Started in 2013 as a joke, Dogecoin has risen considerably in less than a year. It gains value each time Musk sends out a tweet in support of the cryptocurrency. As of this writing, Dogecoin has a value of about $0.41. At the beginning of 2021, Dogecoin's price was $0.011427.
A recent predecessor of Elongate, Supermoon is a digital coin created in early March of 2021. Gathering inspiration from Dogecoin's success, Supermoon investors have kept an eye on Musk's Twitter feed for any mention of the cryptocurrency. As we've seen in the past, anything Musk tweets goes "to the moon."