Where to Buy Hoge Crypto—The Next Hottest Meme Coin
HOGE is quickly becoming one of the hottest underground altcoins out there. Just like Dogecoin, people are buying HOGE in the hopes that the prices keep going up.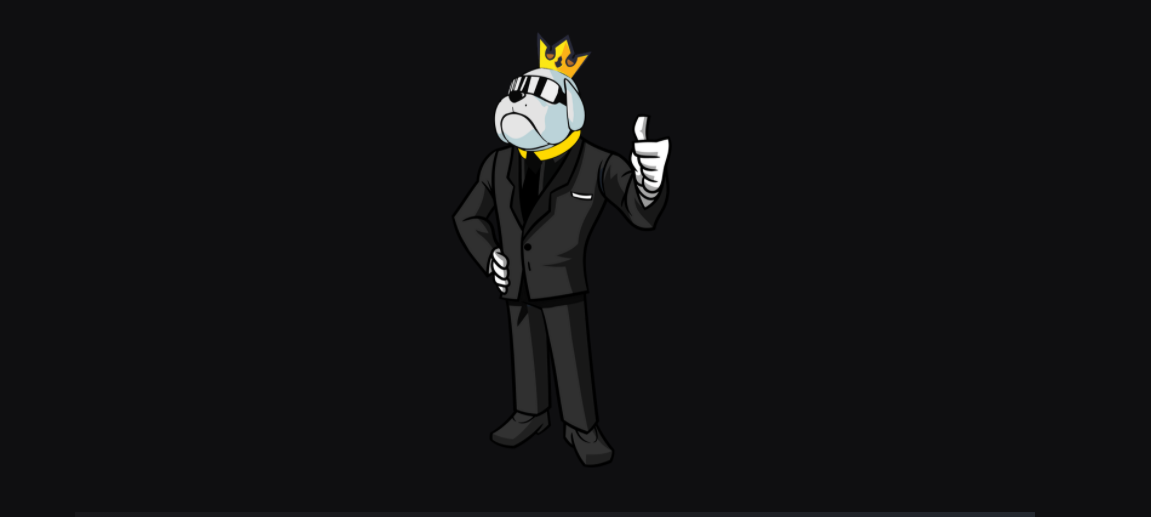 There are thousands of obscure cryptocurrencies out there on the market. Many of them launched back in 2017 and 2018 during the ICO (Initial Coin Offering) craze before quickly losing steam. However, there are still plenty of tokens that, while unknown, have a lot of potential.
Article continues below advertisement
Article continues below advertisement
Does Hoge crypto fall into this category? It depends. HOGE certainly has a lot of potential as a speculative investment. However, to say that it's a serious blockchain project trying to change the world is a bit of a stretch. If anything, HOGE is the counterpart for Dogecoin—a kind of meme currency that has since become a big deal.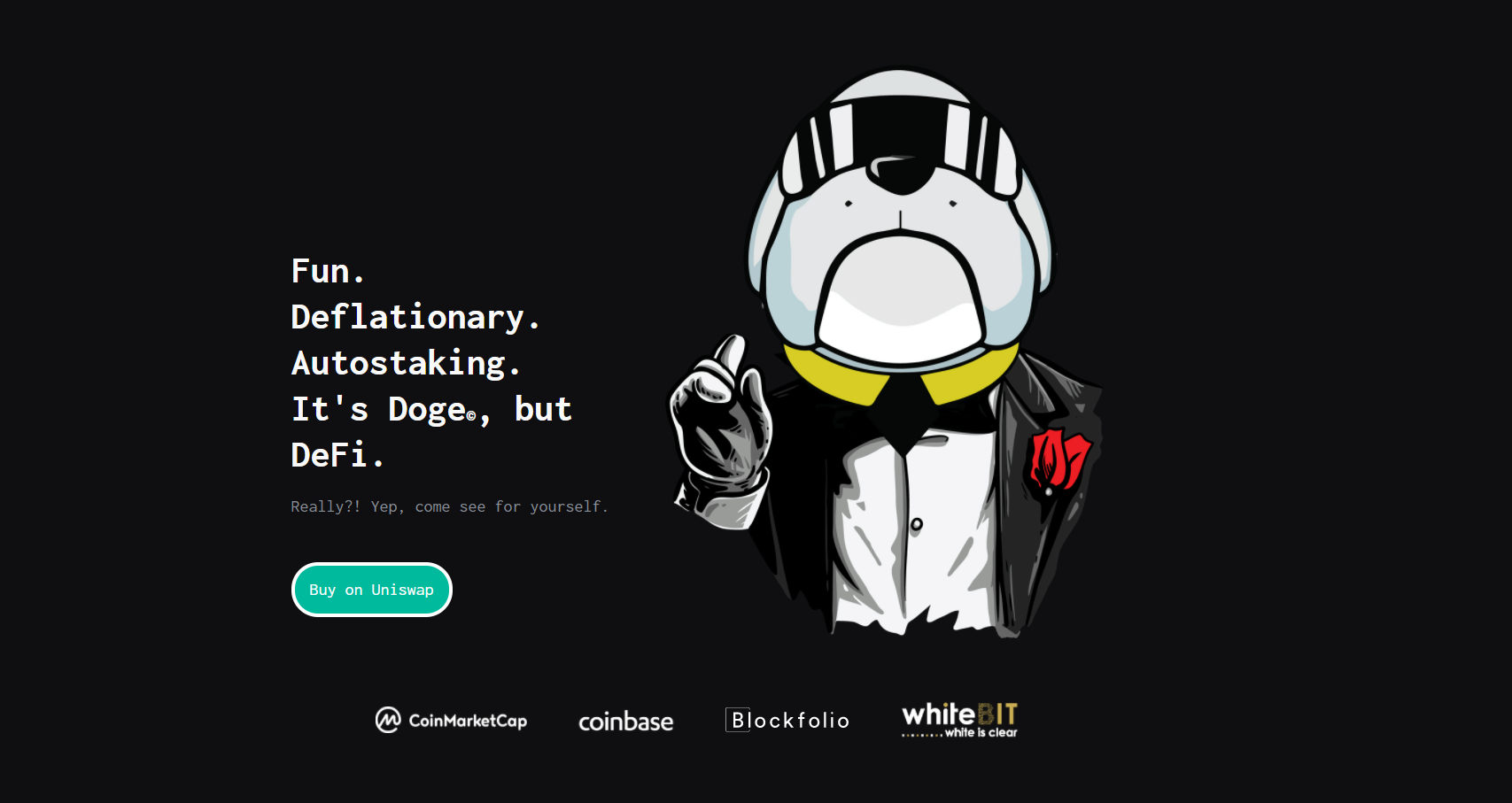 Article continues below advertisement
What is HOGE?
Unlike most cryptocurrencies out there, HOGE differentiates itself immediately by the fact that it's a deflationary currency. In other words, every time someone buys or sells HOGE, 1 percent of the value of that transaction gets destroyed. What's the point of this? Well, if there aren't going to be more HOGE coins out there than the current amount, that almost guarantees that prices will rise in the future. At the same time, for every HOGE transaction that takes place, another 1 percent of that value gets distributed across all of the existing HOGE coin holders.
That also means that HOGE users have an incentive to spread HOGE around as much as possible. As more people use HOGE coins, more gets destroyed, which creates a deflationary effect that makes your own HOGE coins worth more.
Article continues below advertisement
Article continues below advertisement
That's it. There isn't a grand plan or ambitious project behind HOGE. More than anything, HOGE is a joke currency just like Dogecoin is right now. However, HOGE isn't as well-known. When you consider that HOGE only got started a few weeks ago in February, it isn't surprising that it's still a relatively unknown phenomenon.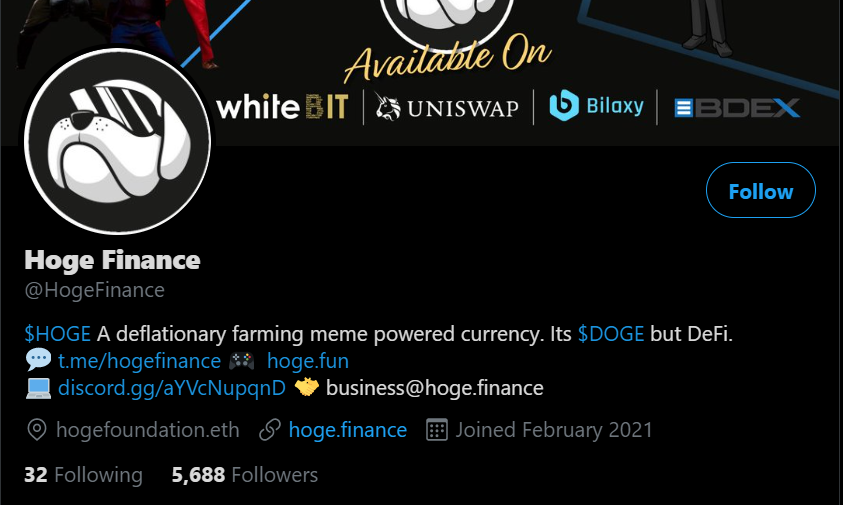 Article continues below advertisement
Where to buy HOGE
The only place you can buy HOGE right now is on the crypto's website. HOGE is an ERC-20 token, like most altcoins, which means that it's built off the Ethereum network. To buy some, you'll need to purchase some Ethereum and put it on a digital wallet, like Metamask. Then, you'll have to go to HOGE's website and make a purchase via Uniswap. Once the transaction is finished, your HOGE coins will be in your digital wallet.
Article continues below advertisement
Since HOGE is just a few weeks old, you aren't going to find it on any mainstream cryptocurrency exchange. Maybe in a few more months when it picks up more traction, but right now, that's the only way to buy HOGE.
Article continues below advertisement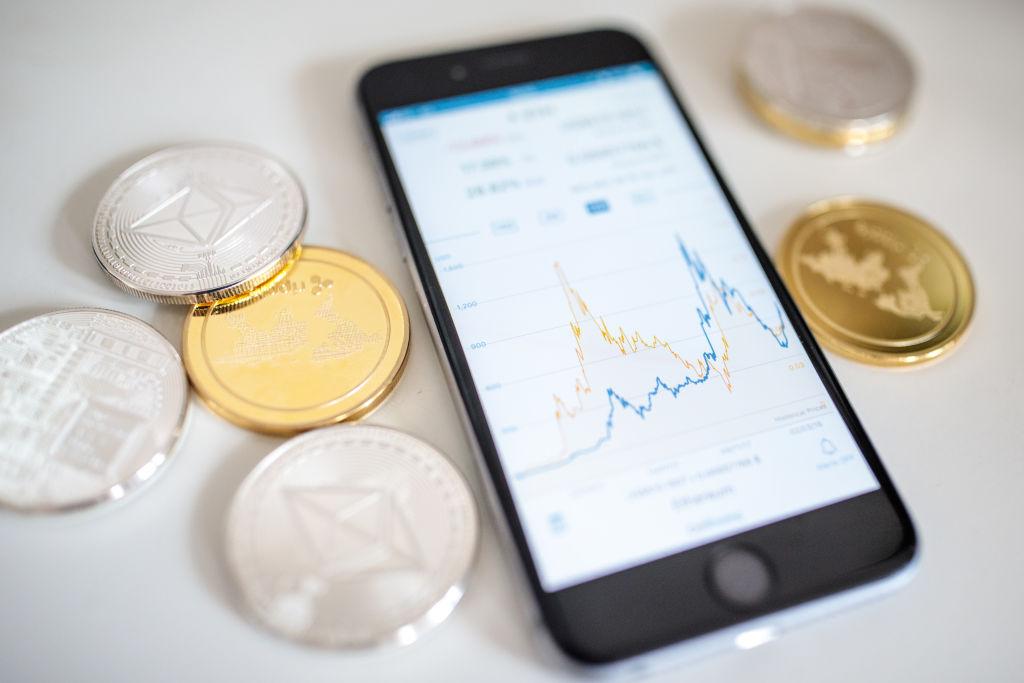 HOGE as an investment in 2021
To say that HOGE is a good investment is kind of a stretch. People are buying HOGE because they think the price will go up. There isn't deeper technology, a mission, or an ambitious project behind HOGE. It's just a way for people to make money. In the long term, I think sooner or later, people are going to drop HOGE after it stops rising in value.
Article continues below advertisement
Article continues below advertisement
However, until then, there's still a window of opportunity to make some money. A short-term investment will probably make you a pretty good return, especially since most crypto investors haven't really heard of HOGE yet. However, the real question isn't whether you can make money with HOGE, but when's the right time to cash out.
Currently, HOGE is trading around $0.0006. While fans are hoping that it could trade around $0.1 within the next few months, take these projections with a grain of salt.