What Is Pikachu (PIKA) Crypto? Is It the Next Hottest Meme Coin?
Pikachi (PIKA) is a new meme coin that's based of the famous Pokémon mascot. Here's how it works, and what social medial thinks of the new token.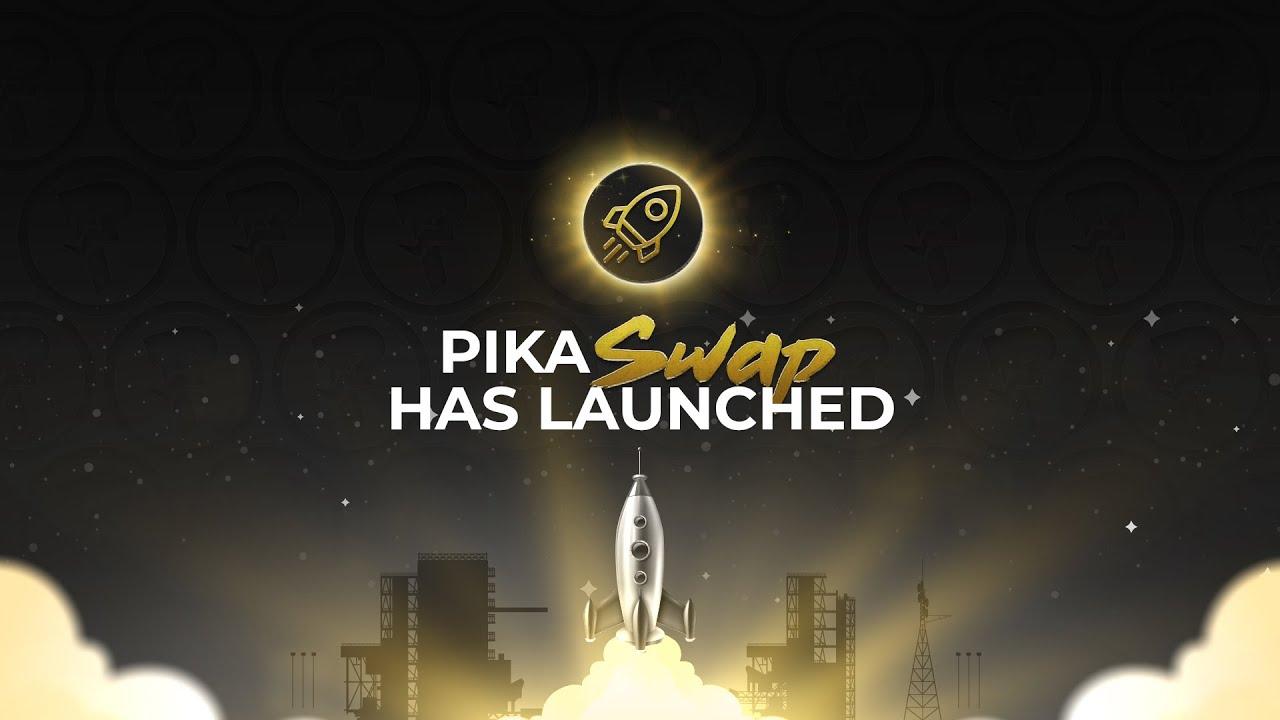 Despite the recent crypto market crash, meme coins are still all the rage. Ever since meme coins like Hoge and SafeMoon skyrocketed in value shortly after their public debuts, we've seen the influx of hundreds of new meme coin projects. While a lot of them have already faded into obscurity, some are still making it big. One of them, known as Pikachu or Pika (PIKA), has gotten a lot of attention.
Article continues below advertisement
Article continues below advertisement
This funny little altcoin is tiny right now, with just $120,000 in daily volume. Could this token go parabolic? Here's what you need to know.
What's Pikachu (PIKA) crypto?
Fans of the Pokémon franchise have created their own cryptocurrency, known simply as Pikachu, or Pika for short. Like most deflationary tokens, Pika offers a 25 percent burn rate on all transactions, meaning that one-quarter of all tokens used in any transaction will be destroyed.
Article continues below advertisement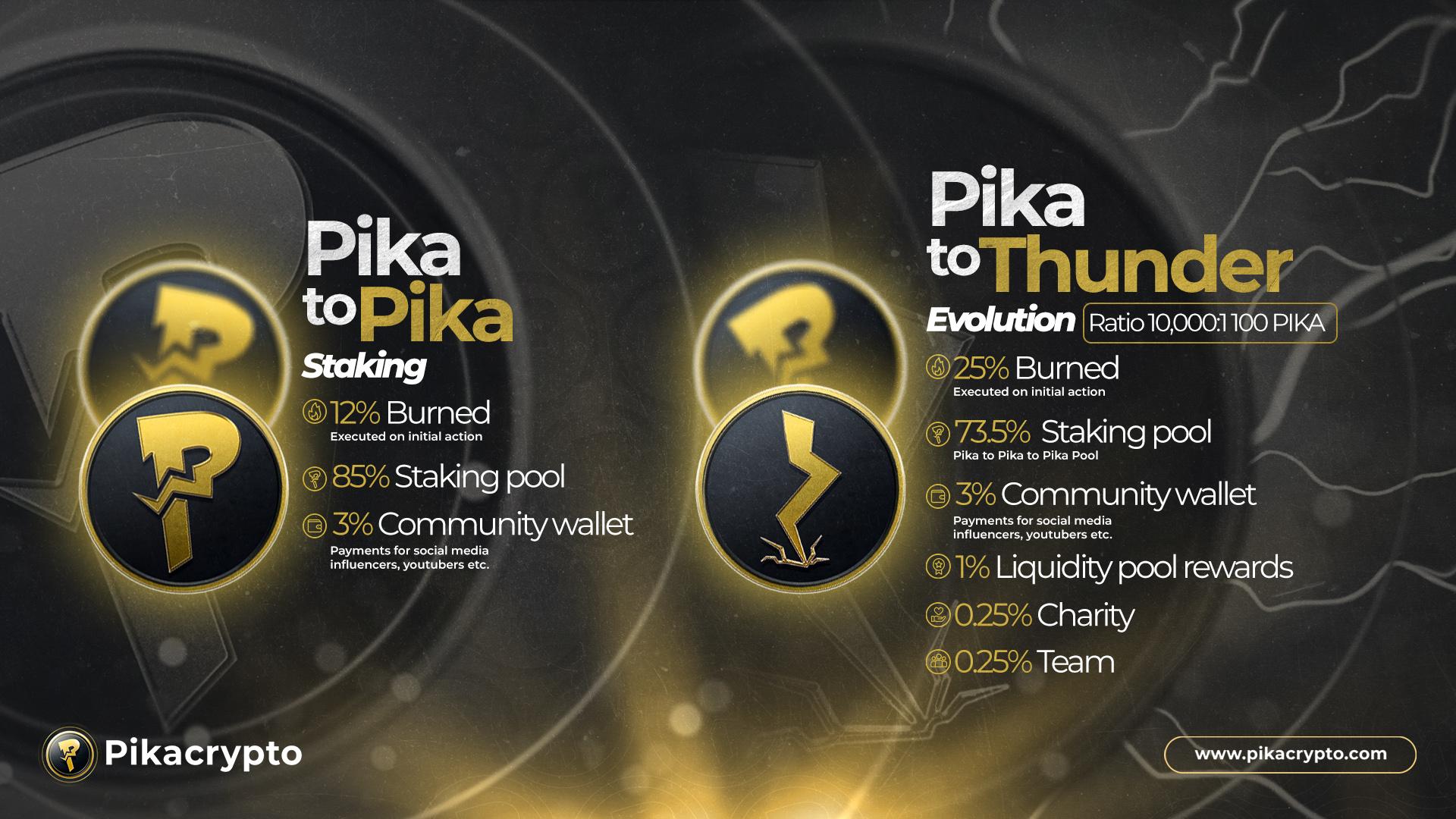 We see this type of deflationary model in other popular meme coins, like SafeMoon, although few have ramped it up to as much as 25 percent. And Pika crypto has another unique feature. Like the Pokémon mascot, the Pika token can evolve and be upgraded to the Thunder token, and converted once more into the "Rai" cryptocurrency. Every 10,000 Pika tokens can be turned into one Thunder coin, while every 1,000 Thunder coins can be turned into one Rai token.
Article continues below advertisement
Article continues below advertisement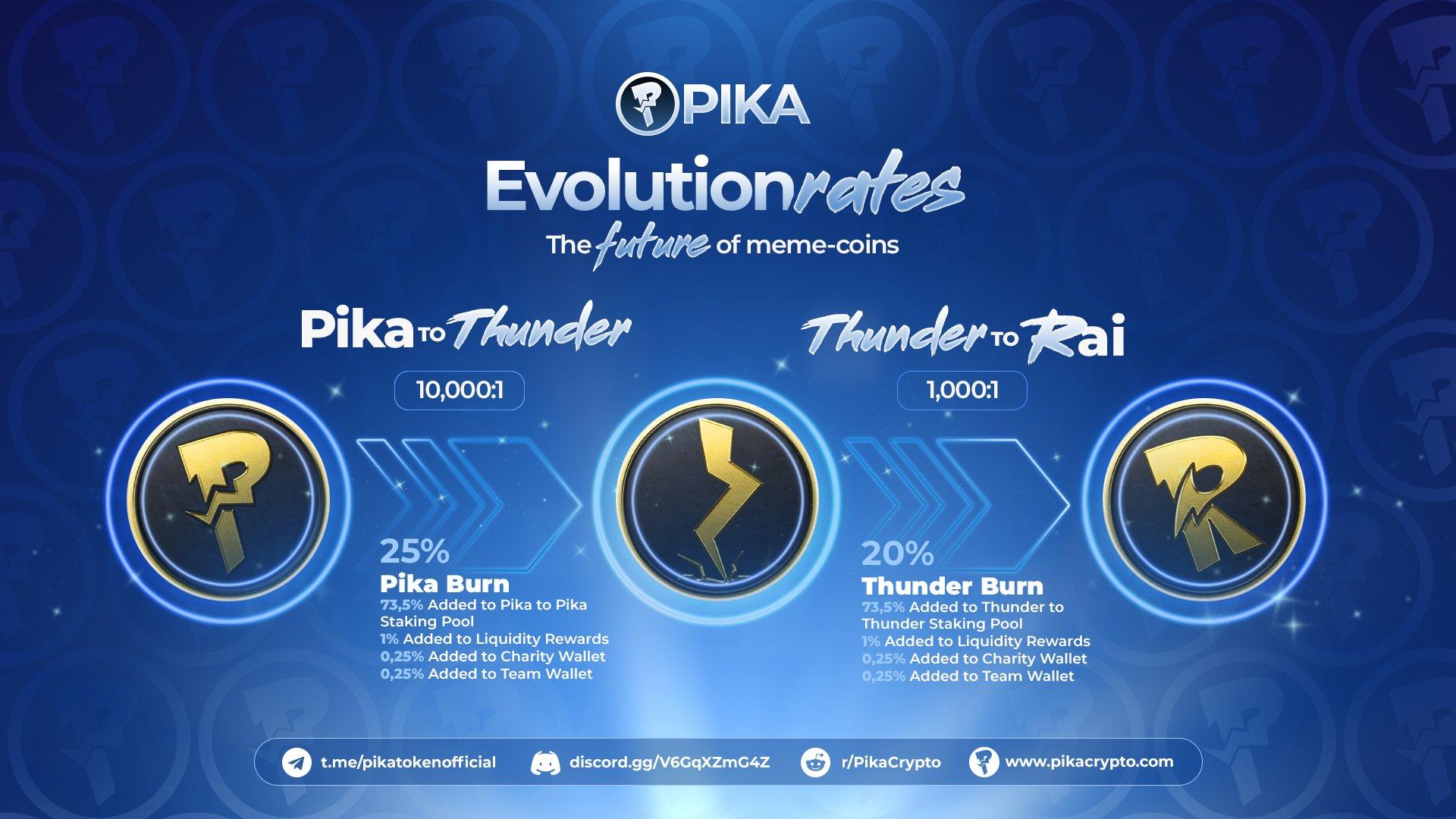 Is Pika popular?
The reception of Pika hasn't been as optimistic as you would expect. As with anything, there are two sides to the issue. While there's one camp on social media that supports the project, there are just as many vocal Pokémon fans who aren't ecstatic about turning their mascot into a speculative cryptocurrency.
Article continues below advertisement
There are also potential legal ramifications. Since the Pokémon brand is owned by Nintendo, the Japanese gaming company could end up pressing charges against the crypto project should it become prominent enough.
Article continues below advertisement
Article continues below advertisement
Pika's price prediction for 2021
Pika, around two months old, is sitting at number 3,210 among altcoins by estimated market cap and trading volume. For an idea of how obscure Pika is, we can turn to Coinmarketcap: it has a question mark for the crypto's total market cap, and its daily trading volume is a little over $100,000. Right now, the price is $0.00000002.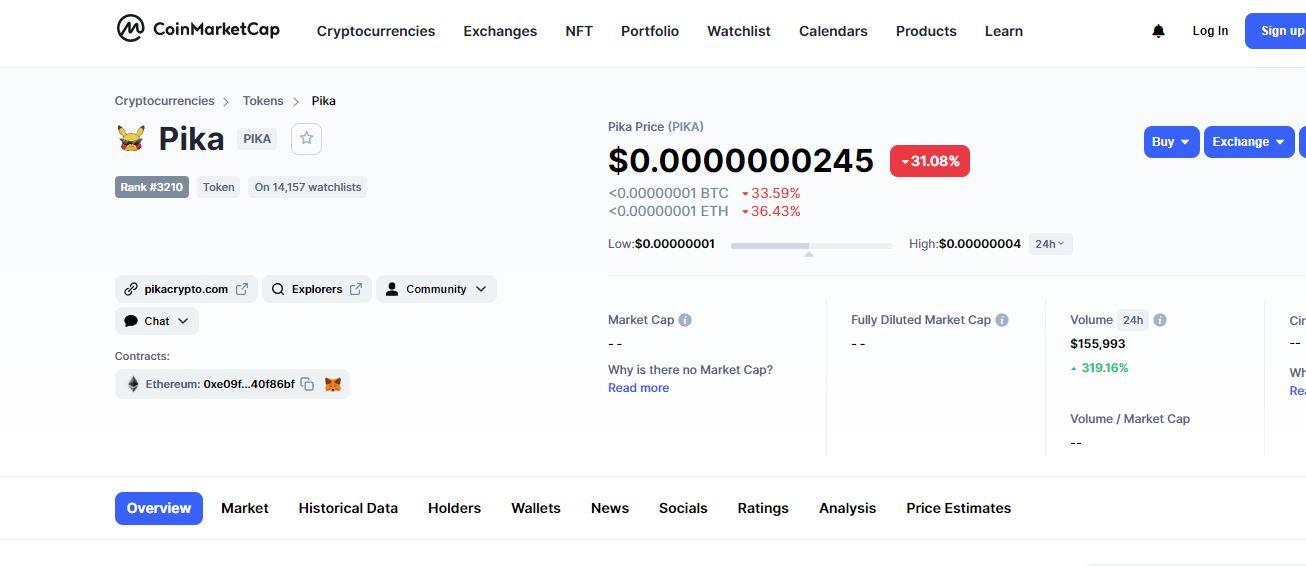 Article continues below advertisement
Article continues below advertisement
Of all the meme coins out there, I'm not sure Pika stands a chance. It's already been around for two months—if it were going to explode, it would have done so by now. Its minuscule size and trading volume are big red flags in my eyes.
I expect Pika to fall over the next few weeks, or at least to stay at the same price. Even if Pika does double or triple in price, we're looking at a micro-cap token. Pika would need to grow by at least ten or twenty times before it could be considered a serious contender in the altcoin meme coin world.
Where to buy Pika
The only place you can buy Pika right now is on decentralized exchange UniSwap. On UniSwap, almost anyone can set up and list a token for trading.