Though Not Nearly as Rich as Kris Jenner, Boyfriend Corey Gamble Is a Millionaire
We all know Kris Jenner is loaded but fewer know the net worth of her boyfriend, Corey Gamble. Let's take a look at how Corey makes his money and how much of a fortune he has.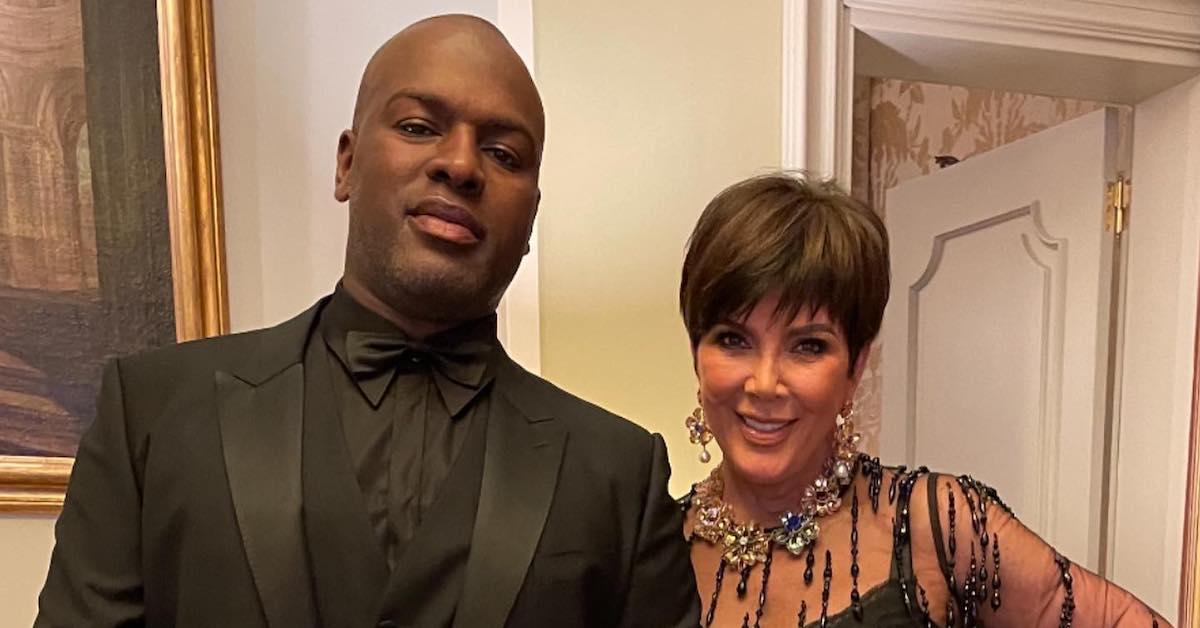 You don't have to watch their reality shows to know every member of the Kardashian-Jenner family is wealthy, and as manager for her famous kids, Kris Jenner certainly has a sizable net worth. What's less clear to those who do pay attention to their lives is how much her longtime boyfriend Corey Gamble is pulling down.
While Kris Jenner's boyfriend may not have a net worth even close to hers, he's far from destitute, and he didn't even derive his wealth solely from appearing on the family's numerous television shows.
Article continues below advertisement
Article continues below advertisement
Before meeting Kris, Corey Gamble made his money as Justin Bieber's tour manager.
It was all but inevitable that Kris and Corey would cross paths sooner or later, because they have a lot of mutual acquaintances, most notably Justin Bieber. The Biebs is a longtime friend of the family, having shared zip codes with Kourtney and pastors with Kim Kardashian and Kanye West.
Article continues below advertisement
At the time they met, Gamble was Bieber's tour manager, but it was actually at a 2014 birthday party for former Givenchy designer Riccardo Tisci (hosted by Ye) that the now-couple made each other's acquaintance. Despite the 25-year age gap, the couple really hit it off and are still going strong eight years later.
Corey's net worth comes from his work as a talent manager and, of course, reality tv.
Corey reportedly still works as a talent manager, but even if he didn't he has likely amassed a great deal of wealth from featured appearances on Keeping Up With the Kardashians and the family's new Hulu show, The Kardashians. His net worth is reported to be around $15 million according to Celebrity Net Worth.
Article continues below advertisement
Article continues below advertisement
Corey Gamble
Talent manager, reality star, and Kris Jenner's boyfriend
Net worth: $15 million (unconfirmed)
Corey Gamble is a longtime associate of music executive Scooter Braun and has worked as a tour manager for artists like Justin Bieber, Ariana Grande, and Demi Lovato.
Birthdate: November 10, 1980
Birthplace: Atlanta, Ga.
Partner: Kris Jenner (2014–present)​
Children: Corey has no kids of his own but is something of a stepparent to Kris' six children
Education: Graduated from Morehouse College with a Bachelor's in Business Administration
Article continues below advertisement
Despite reportedly being a millionaire, Corey is nowhere near as wealthy as his partner, whose wealth is estimated to be around $190 million. Many have cited this wealth disparity as a reason why the couple haven't tied the knot. But it sounds like Kris just isn't interested in marriage, having walked down the aisle twice already.
"You know, you never say never, but I often say it's just not what I think I need to do again based on my past," she told famous divorce lawyer Laura Wasser (who has represented Kim Kardashian twice) in 2018. "I'm in a really great relationship right now, and I'm happy and I don't want to mess that up."