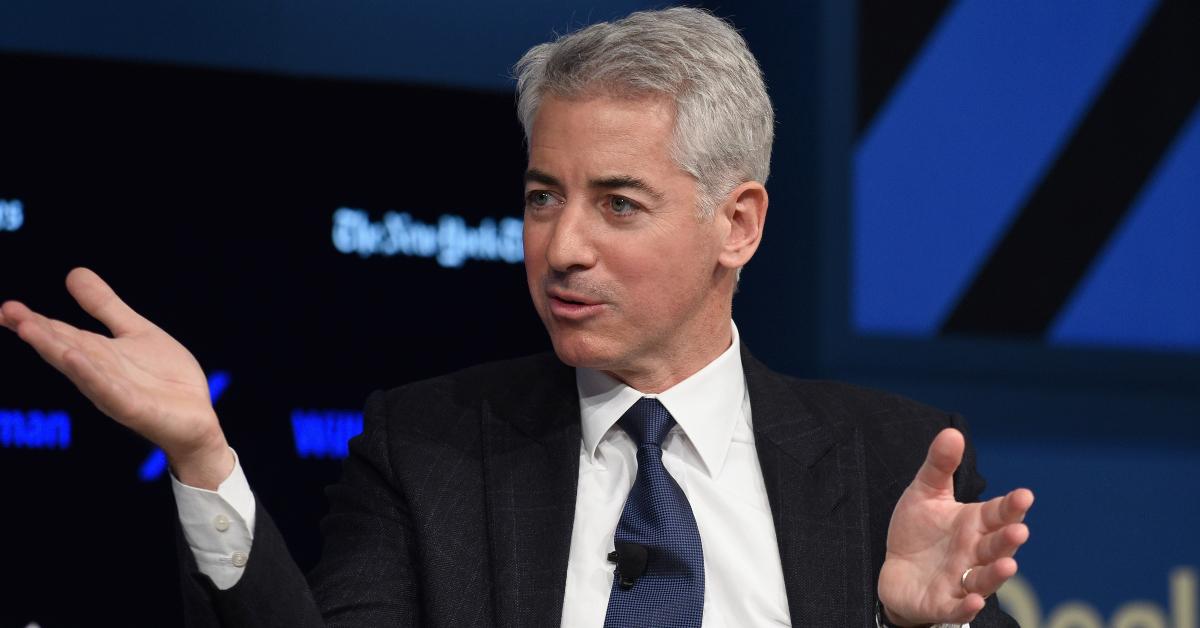 Ackman's PSTH Shuts Down: Here's What Will Happen to Your Money
Article continues below advertisement
PSTH, the largest SPAC ever, raised $4 billion capitalizing on Ackman's popularity. Just months before the SPAC was created, Ackman made one of the most famous trades in history by betting against the U.S. credit markets.
Why is PSTH shutting down?
Ackman's stock market success wasn't enough for PSTH to complete a merger. The SPAC's IPO was completed in July 2020, and it had two years to complete a business combination. With that period now ending, PSTH either had to seek an extension or terminate the SPAC. Given the pessimism toward SPACs, the company choose the latter.
Article continues below advertisement
In its stockholder letter, PSTH said, it has been "unsuccessful in consummating a deal over the last year largely due to the adverse market for SPAC merger transactions." It cited the crash in de-SPACs and high redemption rates in SPAC mergers, in addition to the "risk and uncertainty created by the Investment Company Act litigation brought against PSTH, particularly when coupled with new SPAC rules proposed by the SEC on March 30, 2022."
Article continues below advertisement
PSTH's merger with Universal Music was stalled
PSTH intended to merge with Universal Music in 2021. However, because of the unconventional structure PSTH proposed for the merger, the deal didn't go forward. PSTH admitted that its restrictive criteria for merger targets and focus on profitable and mature companies may have hindered its search for a merger target.
Article continues below advertisement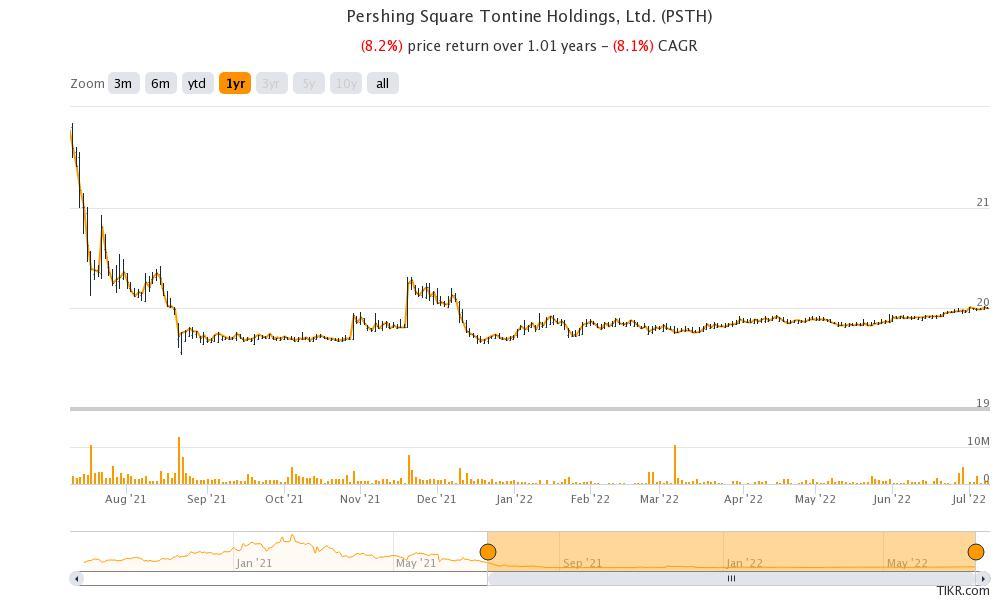 What happens to PSTH stock and warrants now?
PSTH will cease to exist on July 26 and it the stock will be redeemed for $20.05 per share. That amount accounts for the IPO price, interest on cash held in trust, and expenses related to winding up the SPAC. Whereas most SPACs price their IPO at $10, PSTH's was $20.
Article continues below advertisement
PSTH to issue SPARs
PSTH is working through the Pershing Square SPARC (special purpose acquisition rights company) to issue SPARs, which are long-term warrants. Whereas investors commit their money to a SPAC in its IPO, in a SPARC, investors commit only when the company identifies a merger target.
PSTH will issue SPARs to holders of PSTH stock and warrant holders as of July 25, offering one SPAR for each PSTH warrant and a half SPAR for each PSTH share.
Article continues below advertisement
More SPACs might opt for redemption
The SPAC market has been dead for the last six months. Companies are calling off mergers, and even when mergers have been approved by stockholders, most stockholders are opting for redemptions. As many SPACs are nearing the two-year mark from their IPO date, we might soon see a wave of SPAC redemptions.