What Phil Mickelson Had to Say About PGA That Led to His Withdrawal
Golf legend Phil Mickelson had some critical things to say about the PGA tour. Here's why the Master withdrew from the tournament.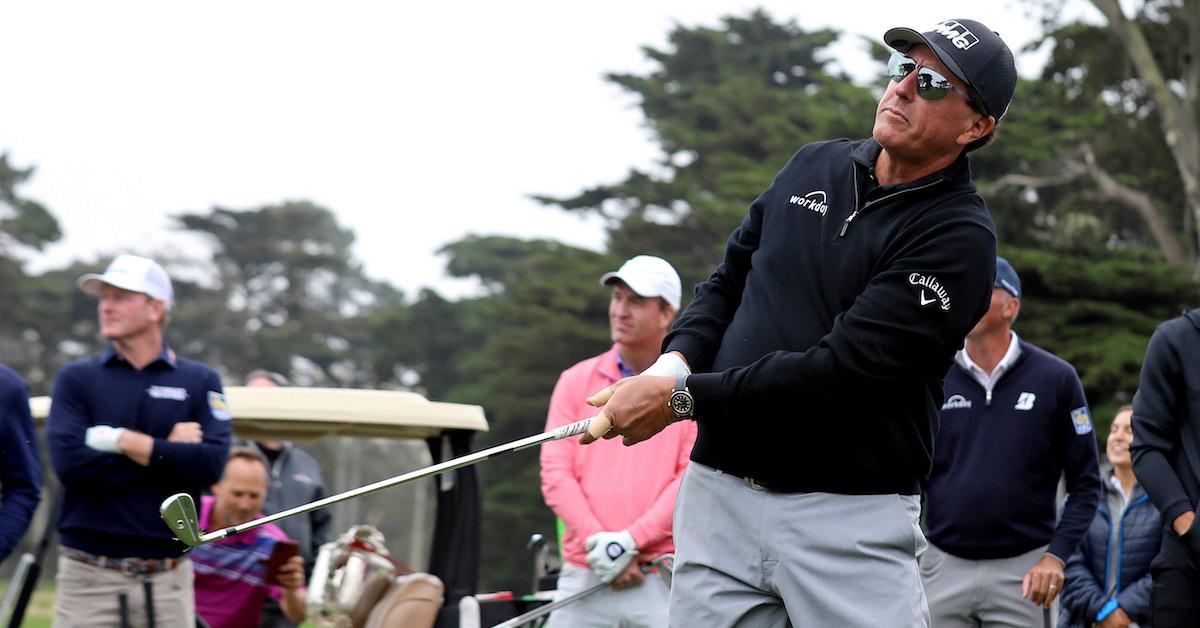 In 2021, Phil Mickelson won the PGA Championship, becoming the oldest golfer in PGA history to win a major tournament. He will almost continue to hold onto that record this year, but he won't be present to defend it, because recent controversies led him to withdraw.
Golf fans who haven't followed the news closely over the last several months may be confused, so here's a quick rundown on what Mickelson said about the PGA Tour — along with comments he made about Saudi Arabia — that caused him to take a step back.
Article continues below advertisement
Article continues below advertisement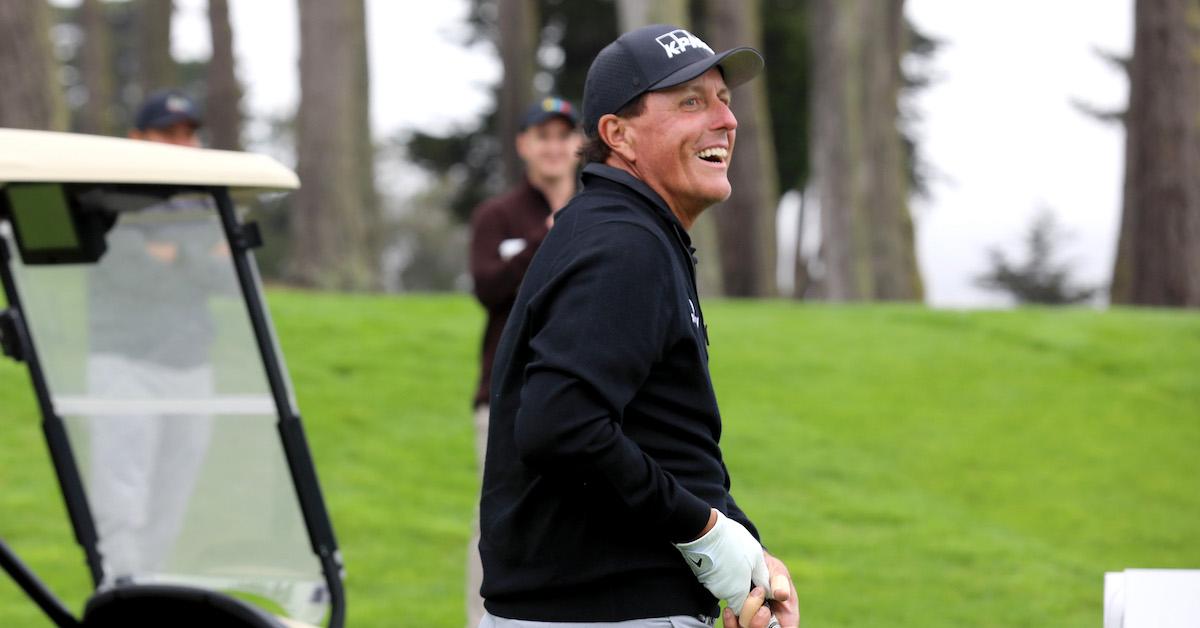 Phil Mickelson had some harsh things to say about the PGA Tour and commissioner Jay Monahan.
The three-time Masters title winner drew controversy initially when he backed LIV Golf's proposed Super Golf league, which is financed by Saudi Arabia's Public Investment Fund and led by CEO Greg Norman.
Defending his support, Mickelson acknowledged the controversy over Saudi involvement, calling the government "scary motherf--ers to get involved with" and citing their "horrible record on human rights" and the execution of Washington Post reporter Jamal Khashoggi.
But then his comments took a turn.
Article continues below advertisement
"Knowing all of this, why would I even consider it?" he asked rhetorically. "Because this is a once-in-a-lifetime opportunity to reshape how the PGA Tour operates." He went on to criticize the organization and compare it to a dictatorship.
"They've been able to get by with manipulative, coercive, strong-arm tactics because we, the players, had no recourse," Mickelson said, adding that Monahan may come across as "a nice guy," but that without any competition, players had no leverage, and now they would.
Mickelson said in a statement that he made those comments off the record to Alan Shipnuck, who is writing a biography on the golfer, and that they were shared without his consent — an accusation Shipnuck has disputed.
Regardless of the spirit in which the comments were made, Mickelson apologized for them and said they "do not reflect [his] true feelings or intentions." However, the apology didn't make clear to whom he felt he owed an apology — PGA or LIV.
Article continues below advertisement
Article continues below advertisement
He never mentions the PGA in the statement and makes very positive remarks about LIV Golf Investments, making in fairly clear to PGA, as well as to his sponsors, where his loyalties lie. Other golfers rebuked Mickelson and big-name sponsors like Callaway Golf and Amstel Light walked away. Mickelson decided it was a a good time to sit out the 2022 Masters Tournament and spend time with family.
Article continues below advertisement
It seems Mickelson may not compete in any PGA events on U.S. soil this year and for as long as he's involved with LIV. PGA will permit affiliated golfers to participate in LIV Golf Invitational Series events overseas, but won't allow members to play in non-PGA events within the U.S.
Article continues below advertisement
The LIV Golf Invitational Series so far has eight scheduled events, but five of those are on U.S. courses. The first, scheduled for June 11, 2022, will take place at Centurion Club in Hertfordshire, England. So, Mickelson fans will have to wait until then to see him play again — provided LIV Golf Investments is able to secure a broadcast partner. (To date they have not.)
Article continues below advertisement
However, the next four events in the series will all take place at U.S. clubs, and so far the only home league to sanction the tour is the Asian Tour. So far, the PGA has declined to release players to play in any non-PGA events at home, so Mickelson is unlikely to face too many top-ranking competitors when LIV makes its U.S. debut at Portland, Oregon's Pumpkin Ridge Golf Club.
Other LIV Tour stops include two Trump-owned courses.
Though many golfers predict LIV golf will fail with so many PGA stars committed to 2022 events, so far the tour appears to be on. After Portland, the tour will stop at Donald Trump's Trump National Golf Club in Bedminster, N.Y., followed by stops in Boston, Mass. and Chicago Ill. After events in Bangkok, Thailand and Jeddah, Saudi Arabia, the tour championship will take place at Trump National Doral Miami in Florida.
Each event leading up to the championship has a $20 million purse with an additional $5 million to be split among the top three teams in each tournament. The individual purse for the Doral event is $30 million and $50 million in prizes to be awards among the top teams.