Pro Golfer and Entrepreneur Greg Norman's Golf League Ruffles PGA Feathers
Greg Norman, nicknamed the "great white shark," launched his own golfing league and it's gaining traction. After launching various businesses and playing golf, what's his net worth?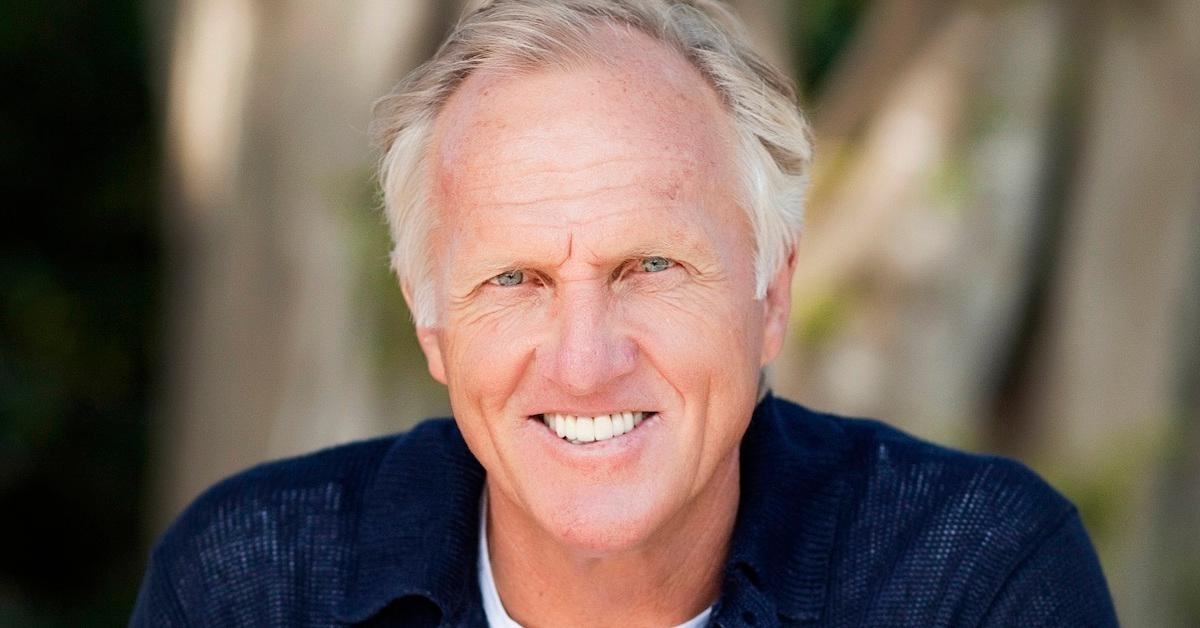 The golfing world is buzzing with news about Greg Norman's golf league called the LIV Golf Invitation Series. Norman has been a dominant force during his golf career. Although Norman has shifted his focus to the business world, he hasn't left golfing behind. So, what's Norman's net worth?
Article continues below advertisement
Article continues below advertisement
While Norman is a decorated and well-paid athlete, he also has numerous businesses and investments. According to Norman's website, he has several business ventures such as the Greg Norman Company, Greg Norman Estates, Greg Norman Australian Grille, Great White Shark Opportunity Fund, and the Norman Design Group to name a few.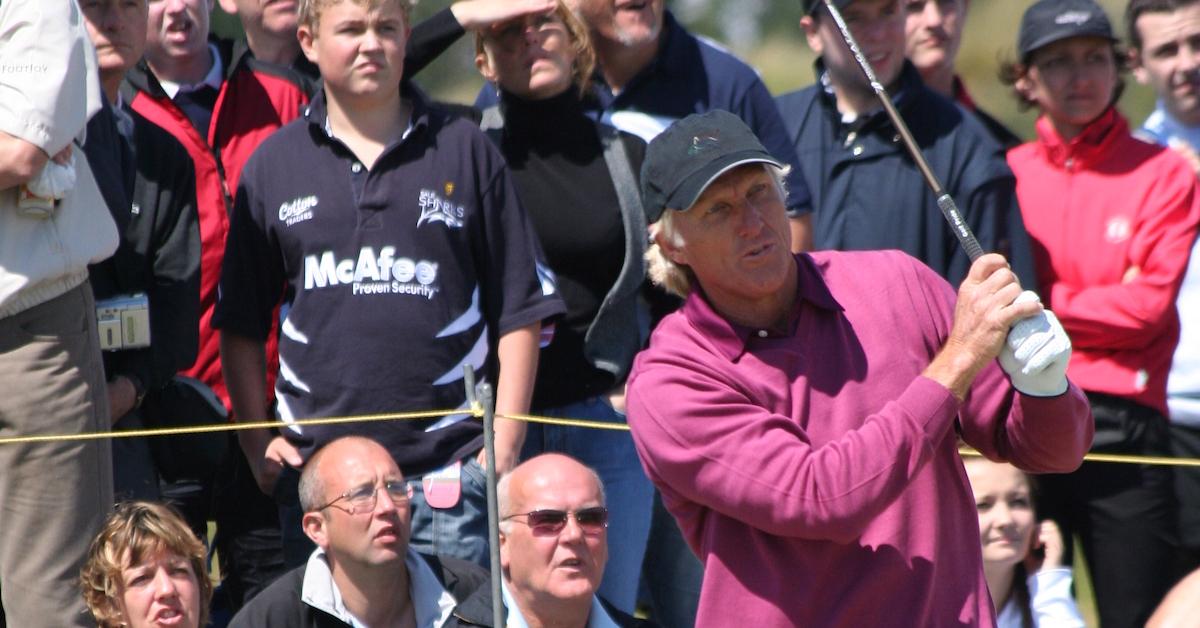 Article continues below advertisement
Greg Norman is called "The Great White Shark" of golfing.
Norman was born in Australia to Mervin and Toini Norman. He took an early interest in sports beginning with rugby and cricket. By the time he was 15 years old, he learned how to be a golf caddy at the Virginia Golf Club in Brisbane. In 1974, when Norman turned 19, he already had attention surrounding him at the Queensland Open. The following year, he worked as an assistant to Billy McWilliam at the Beverly Park GolfClub in New South Wales.
After taking another trainee position, Norman became a professional golfer in 1976. He clenched his first victory at the West Lake Classic in South Australia followed by joining the European Tour in 1977. In the next few years, Norman was successful at the French Open, which he won by 10 shots, the Scandinavian Enterprise Open, which he won by a course record of 64, and the Australian Open.
Article continues below advertisement
Article continues below advertisement
Norman received the nickname of the "shark" due to his blond hair, aggressive golfing style, and the animal from native to his birthplace. During Norman's career, he was ranked number 1 in golfing for 331 weeks, which is the second-longest ranking in history. He built a reputation for being one of the hardest working and most dominant players on the PGA Tour. With numerous awards and wins, Norman was able to make over $10 million during his career.
Greg Norman is a professional golfer and entrepreneur. In addition to running businesses and various investments, he also launched his own golf league. Norman's success in golf and the business world has made him a millionaire.
Birthdate: February 10, 1955
Birthplace: Mount Isa, Australia
Spouse: Kirsten Kutner
Hall of Fame induction: 2001
Children: Morgan Leigh Norman, Gregory Norman
Article continues below advertisement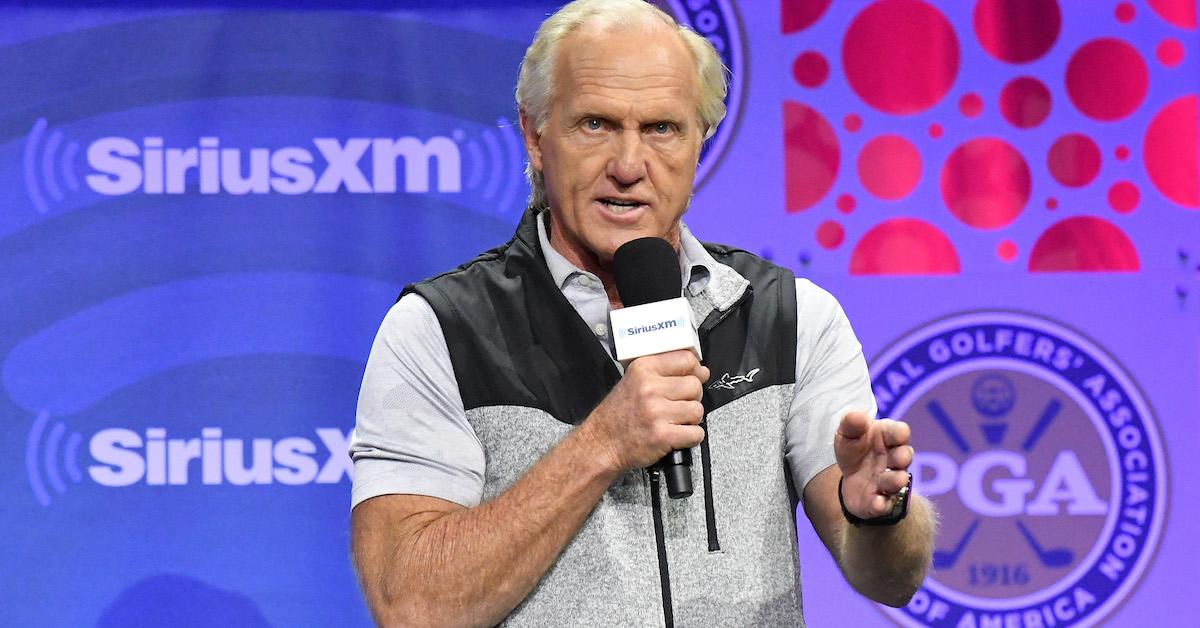 Article continues below advertisement
Greg Norman landed the first big name for his golfing league.
In March 2022, Norman launched his rival golfing league called the LIV Golf Invitation Series. In the early stages, Norman planned to launch the league with $250 million. In seeking to get high participation numbers, he sent nearly 250 players their own letter inviting them to play. The PGA Tour was less than celebratory about the news and even threatened to ban players who participated.
Article continues below advertisement
Norman is sure to ruffle the feathers of the PGA Tour since Robert Garrigus, who is a PGA Tour player, has joined the LIV Invitation. According to the New York Post, Garrigus will be playing at the Invitational on June 9–11.
PGA players are reportedly required to get a waiver if they participate in tournaments that land on the same week as the PGA Tour. Other players will be joining Norman's league too. Golfers such as Lee Westwood, Ian Poulter, and Kevin Na might be next to join.