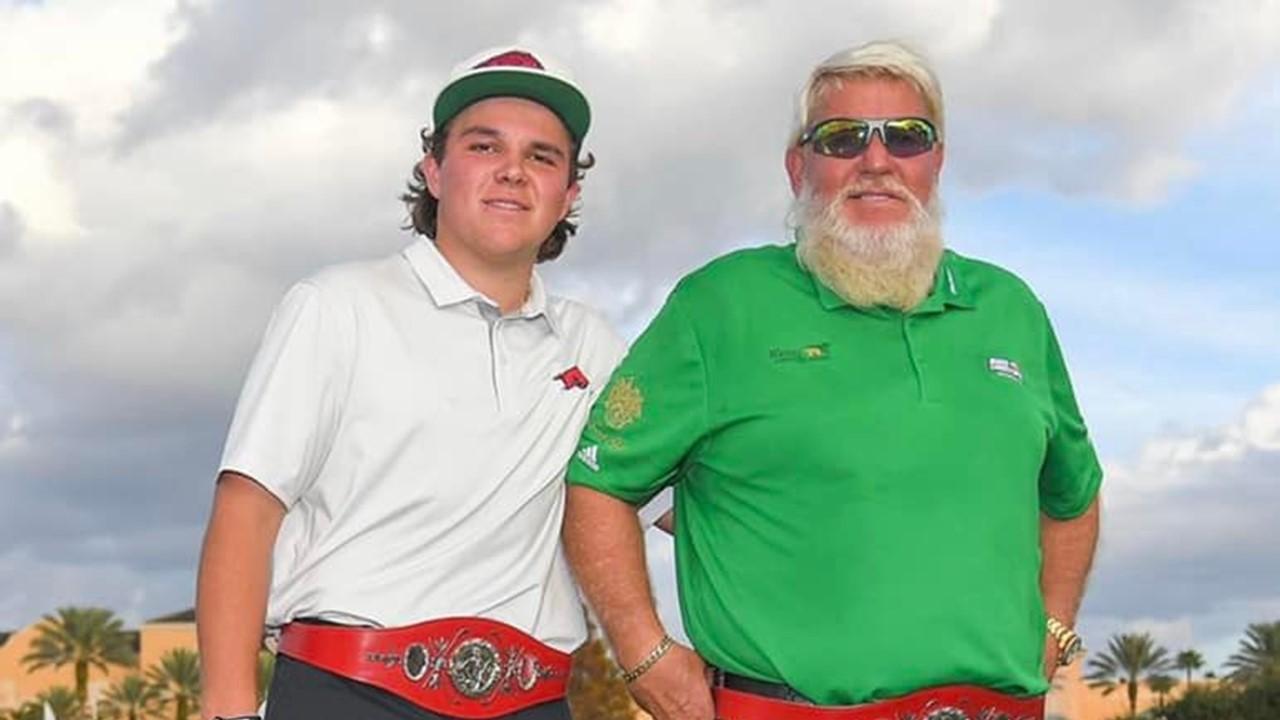 John Daly Has Made Millions as a Professional Golfer, Continues Despite Health Issues
By Robin Hill-Gray

Apr. 8 2022, Published 2:20 p.m. ET
Article continues below advertisement
John Daly is a professional golfer on the PGA Tour. His interest in golf started at a young age. He attended the University of Arkansas on a golf scholarship. Daly has been a fixture on the PGA Tour for many years. In addition to being a professional golfer, Daly has also recorded three music albums.
Birthdate: April 28, 1966
Birthplace: Carmichael, Calif.
Spouse: Unmarried
Children: John Patrick Daly II, Sierra Lynn Daly, Shynah Hale Daly
Given the nickname "Long John" for his driving distance off the tee, Daly has made himself a force in the golfing world. Whether teeing off on the green, managing his golf partnership with Loudmouth Golf, or making music, Daly is always busy.
Article continues below advertisement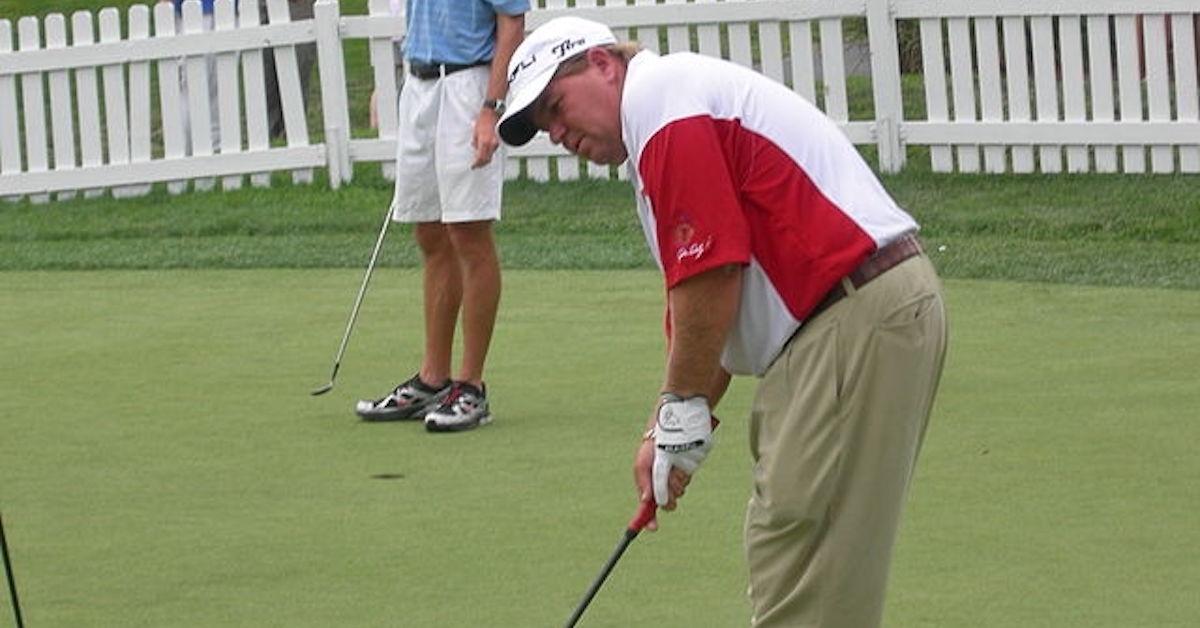 John Daly had a early interest in golf.
Daly moved around frequently with his father and mother Jim and Lou Daly as well as his brother and sisters. His family relocated from California to Arkansas when Daly was four. By the time Daly was five, he had already developed an interest in golf. When his family relocated to Virginia he won his golf championship at the age of 13. After Daly graduated from Helias High School in Missouri, he attended the University of Arkansas on a golf scholarship from 1984 to 1987.
Article continues below advertisement
He was able to qualify for the U.S. Open in 1986. Daly eventually left college without completing his degree and in the summer of 1987, he went pro with his first victory in the Missouri Open. In the early 90s, Daly made waves in golfing attending Ben Hogan Tour, Sunshine Tour, Ben Hogan Utah Classic, and landing space at the 1990 PGA Tour Qualifying Tournament. He finished at T-12 and earned PGA Tour privileges in 1991.
Although Daly has a long history of success in his golfing career, it hasn't been without struggle. In the late 1990s and early 2000s, Daly's performance started to falter as dealt with drinking issues. At the U.S. Open in 1996, Daly finished T-27. The following year he withdrew from the U.S. Open citing issues with his health as a result of his drinking. According to reports, he started attending Alcoholics Anonymous meetings.
Article continues below advertisement
Daly still golfs with his injury and has released a new album
Recently, Daly released a music album entitled "Whiskey and Water," which features guests such as Willie Nelson. This is his third album. His other albums are "My Life" and "I Only Know One Way." All of his music is in the genre of dance/electronic and folk. He has authored several books entitled My Life in and out of the Rough, Golf My Own Damn Way: Wit and Wisdom of John Daly, and Grip It and Rip It.
Although Daly has been diagnosed with bladder cancer and has experienced shoulder injuries, his golf career continues. In 2022, Daly was ranked 57th in the Champions Tour. Commenting on playing with his injury, he stated, "It's separated. I just play with it separated, that's how I get a nice cut out there. I just don't hit it anywhere anymore. Sometimes it will pop back into place and I have to pop it back out.