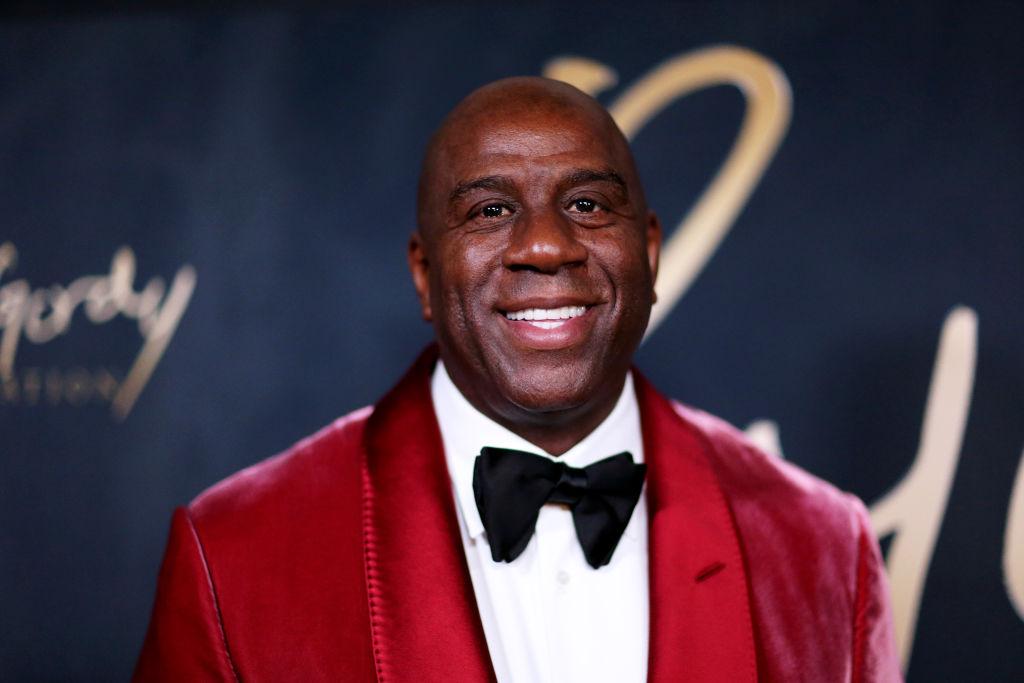 Magic Johnson's NBA Salary Is Just a Small Fraction of His Net Worth
By Ade Hennis

Feb. 17 2022, Published 5:37 p.m. ET
Former Los Angeles Laker Earvin "Magic" Johnson has made an impact in his career as a professional athlete, as well as an entrepreneur.
His company Magic Johnson Enterprises is valued at over $1 billion, and he has a widespread investment portfolio with investments in major sports franchises such as the WNBA, MLS, MLB, and NBA.
Article continues below advertisement
With the amount of success Johnson has had, fans are curious about the Lakers legend's net worth. So, how much did he make off the court following his retirement from the NBA in 1992? Keep reading to find out.
Magic Johnson
Former NBA player and former President of Basketball Operations Los Angeles Lakers
Earvin "Magic" Johnson Jr. is a former member of the Los Angeles Lakers NBA team and current Chairman and CEO of Magic Johnson Enterprises. Johnson has invested in global companies throughout his entrepreneurial career, especially in the sports industry.
Birth name: Earvin "Magic" Johnson Jr.
Birthplace: Lansing, Mich.
Birthdate: August 14, 1959
Marriage: Cookie Johnson
Children: EJ Johnson, Elisa Johnson, Andre Johnson
Education: Michigan State
Article continues below advertisement
Most of Magic Johnson's net worth was earned after his retirement from the NBA.
Magic Johnson has an estimated net worth of $600 million, according to Clutch Points, with just $40 million coming from his NBA salary.
Since retiring, he has invested in various sports entities such as the LA Lakers and Dodgers, and today, his company, Magic Johnson Enterprises, is worth more than $1 billion.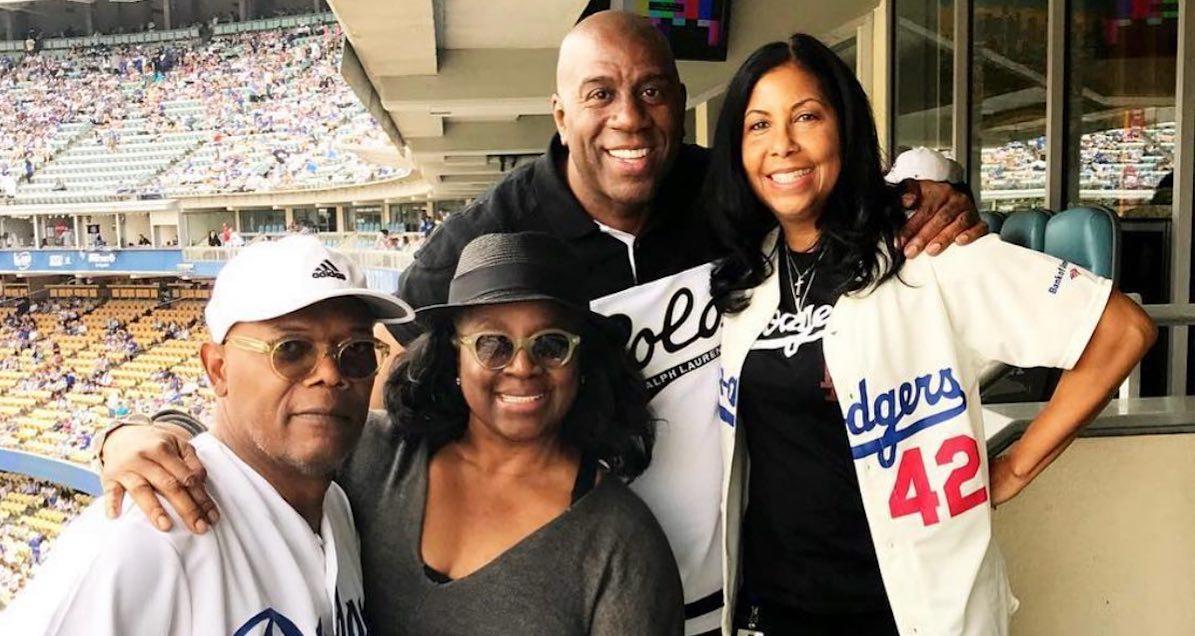 Article continues below advertisement
Magic Johnson Enterprises has been an angel investor in various global companies, but it also focuses on investing and helping launch companies that are owned by people of color.
The conglomerate has also been responsible for providing million-dollar resources to communities in need, including building movie theaters in different parts of the U.S.
"I wanted to show that athletes could go from the ball court to the board room," Johnson told Future of Business and Tech. "Basketball was about details and paying attention to the details. I'm a very detailed organized guy as a CEO now. And competitive as hell and I want to win for my partners, investors, for myself and for the community."
Article continues below advertisement
Magic Johnson held the highest-paying contract in sports history at one time.
Johnson is widely known for his tenure with the Los Angeles Lakers as a player, coach, and executive, but it was his historic NBA contract that changed professional sports contract negotiations entirely.
In 1981, at the age of 21, he signed a very unique contract with the Lakers. The deal was worth $25 million, the highest-paying contract in sports history at the time.
Article continues below advertisement
What made the contract more interesting was that Johnson agreed to have the contract spread out for 25 years, making it also the longest sports contract at the time.
Johnson became the third player in NBA history to have an annual salary of more than $1 million.
While it doesn't seem like a lot of money compared to the NBA contracts we see today, it was a huge jump from the former NBA player's first contract. Johnson was only making $460,000 a year in his first deal with LA, having a 5-year contract worth $2,300,000.
While long sports contracts are not as common as they used to be, Johnson's helped inspire future extensive sports deals including former NBA players Penny Hardaway and Chris Webber.
Article continues below advertisement
Magic Johnson has also contributed millions to HIV research.
In 1991, Johnson announced publicly that he was HIV positive and said he would dedicate his life to battling the disease.
Since then, he has also, through his foundation, awarded over $14 million dollars in grants to organizations that provide HIV/AIDS education, testing, and support services. Johnson also continues his work breaking the stigma of HIV in the community.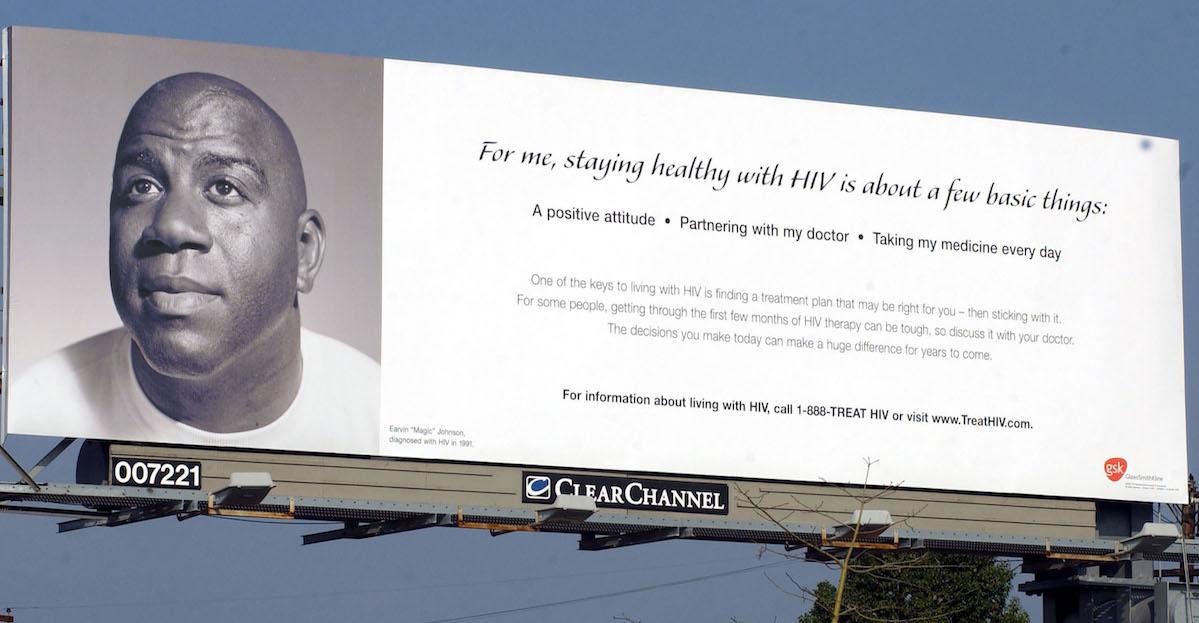 "It proved to be the right decision," Johnson told CBS Sports about his decision to come out as HIV positive. "It helped people who were living with not just HIV and AIDS, but with any disease, that you can live on, you can be — live a productive life."