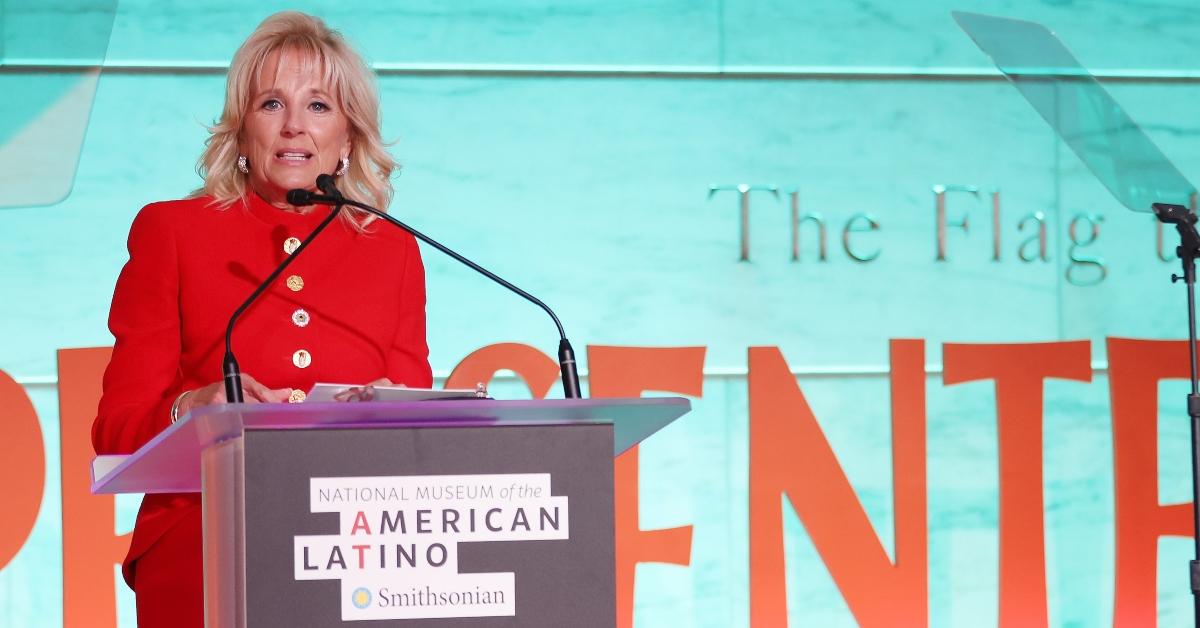 What Did Jill Biden Say to Upset Hispanics? Breakfast Taco Gaffe
Hispanic groups are upset with First Lady Jill Biden for a gaffe she made during a July 11 speech in San Antonio, Texas, for the Latino nonprofit group UnidosUS. What did Biden say?
Article continues below advertisement
During her speech, Biden praised the work of Latino civil rights advocate Raul Yzaguirre when she referred to Latinos as "unique" as "breakfast tacos." Yzaguirre was the leader of UnidosUS for 30 years. Formerly known as the National Council of La Raza, UnidosUS is the largest Latino civil rights and advocacy organization in the country.
"Raul helped build this organization with the understanding that the diversity of this community, as distinct as the bodegas of the Bronx, as beautiful as the blossoms of Miami, and as unique as the breakfast tacos here in San Antonio, is your strength," Biden said during her speech.
Article continues below advertisement