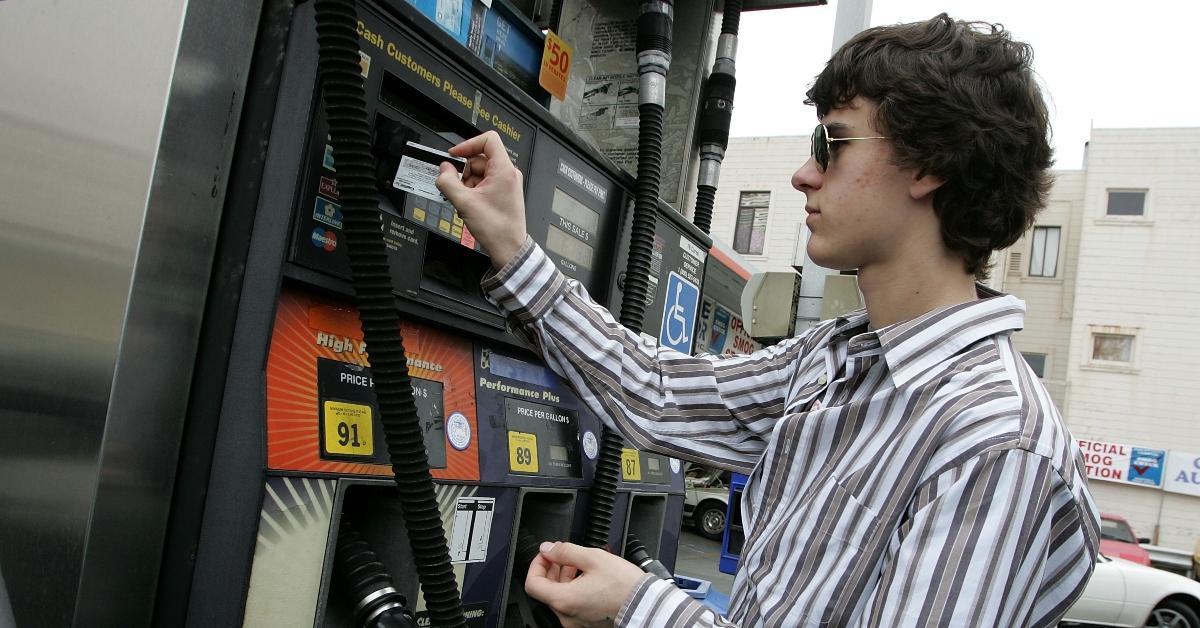 Gas Rebate Cards: Biden Looks at Options to Alleviate Rising Gas Prices
President Joe Biden is looking for ways to help Americans alleviate the pain at the pump. One of the things he is considering is gas rebate cards. What are gas rebate cards?
Article continues below advertisement
The gas rebate cards the Biden administration is considering would be a subsidy for Americans to help offset the rising cost of gas. According to the American Automobile Association (AAA), the average price of gas on Jun 21 was $4.968. However, in at least eight states, gas prices are as much as $6 per gallon.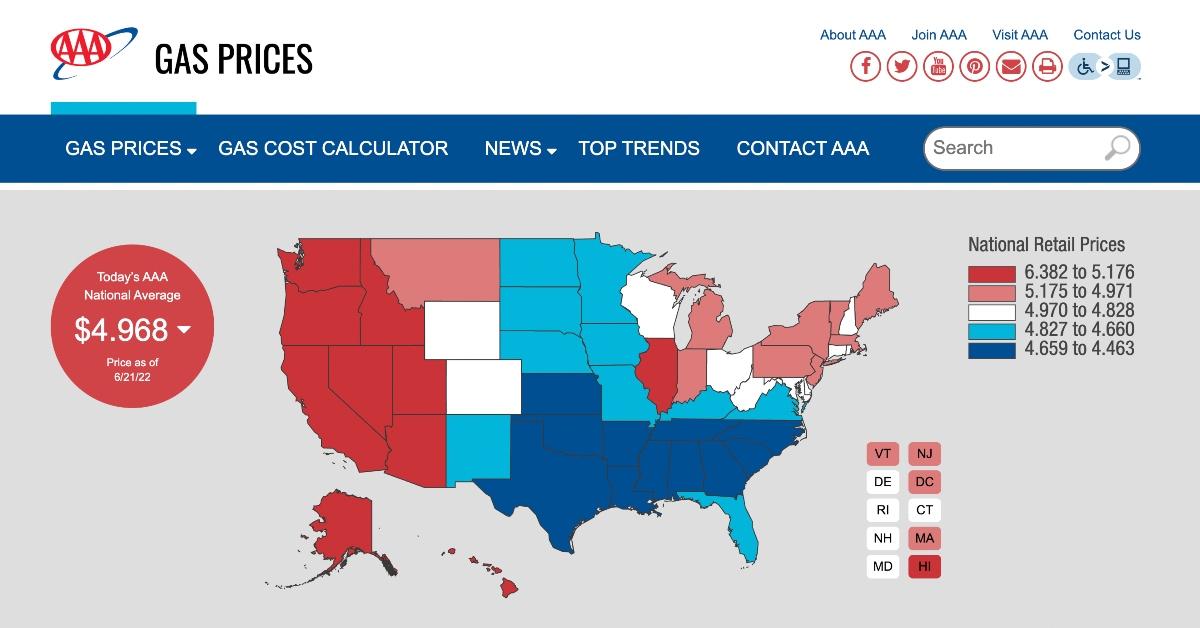 Article continues below advertisement
The Gas Rebate Act of 2022 would give Americans $100 per month.
In March, three Democrats in the House of Representatives introduced legislation to send Americans monthly energy rebates. The Gas Rebate Act of 2022 proposes sending people $100 per month every time the gas prices go over $4 per gallon.
To qualify for the entire $100 rebate, you must be a single taxpayer earning less than $75,000 or a joint filer earning less than $150,000. Families will also receive $100 for each dependent. The income requirements for the gas rebate cards would gradually phase out.
Article continues below advertisement
The chip shortage could impact plans for gas rebate cards.
There is talk that the subsidies would be sent in the form of gas rebate cards rather than via checks or direct deposits. However, the ongoing chip shortage could throw a wrench into that plan.
Another possible complication with gas rebate cards is the inability to ensure that people receiving the cards actually use the money to pay for gas and not other items.
Article continues below advertisement
Biden is also considering a federal gas tax holiday.
On June 20, Biden told reporters that rebate cards are "part of what we're considering," in providing relief from rising gas prices, reports CNN. Biden is also looking at pausing the federal gasoline tax, which is currently at 18.4 cents per gallon.
A possible gas tax holiday is worth considering, Treasury Secretary Janet Yellen told CNN. However, not everyone is onboard with suspending the federal gas tax, which is used to pay for building and fixing highways and bridges.
Article continues below advertisement
"People want their bridges and their roads, and we have an infrastructure bill we just passed this summer, and they want to take that all away," Senator Joe Manchin (D-W.Va.) said about the gas tax holiday proposal.
Some states are already suspending their gas taxes.
The suspension would only apply to the federal gas tax, not the state gas taxes, which average about 29.2 cents per gallon. Some states like Georgia and Maryland have already made moves to temporarily suspend their gas taxes.
Article continues below advertisement
In California, Governor Gavin Newsom proposed an $11 billion package to provide relief from high gas prices for state residents. Gas prices in California are the highest in the country, and the state also has one of the highest gas taxes. On June 21, the average price for a gallon of gas in the state was $6.382.
Newsom's plan includes $400 payments to California registered vehicle owners for up to two vehicles.