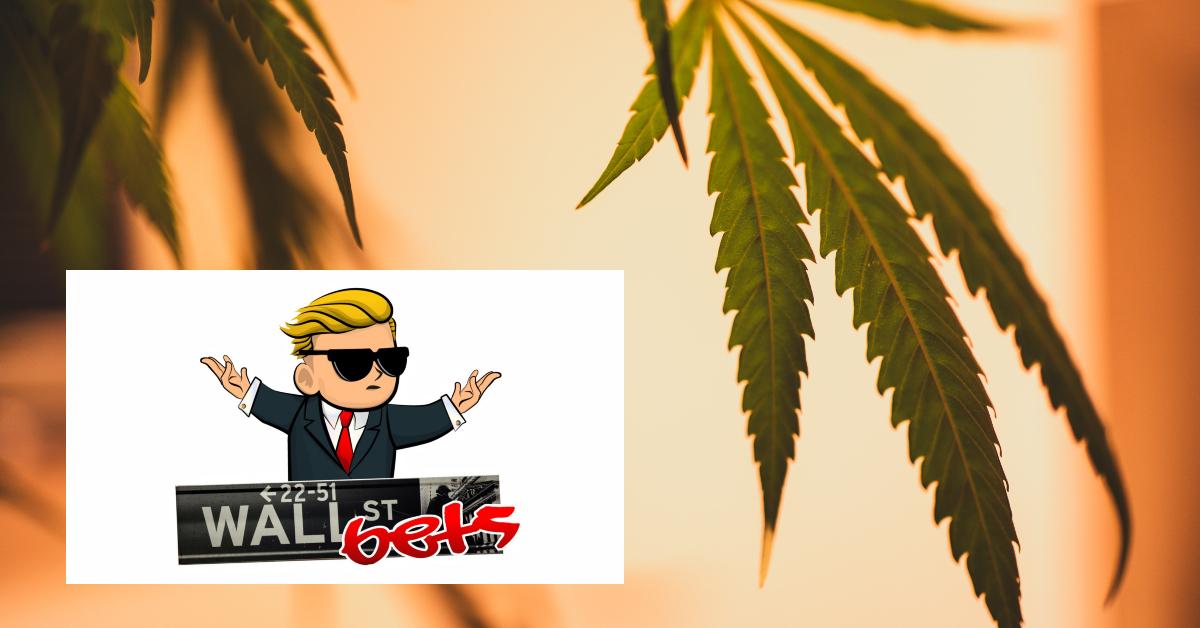 Which Weed Stocks Are WallStreetBets Redditors Pushing?
By Mohit Oberoi, CFA

Feb. 17 2021, Updated 7:39 a.m. ET
There's been a democratization of sorts in U.S. stock markets this year. Whereas Wall Street firms have been accused of pumping up stocks and leaving retail investors high and dry in the past, retail investors led by Reddit group WallStreetBets have turned the table and triggered a massive short squeeze for some hedge funds. After GameStop and AMC Theatres, the group has now ventured into marijuana stocks. Which weed stocks are hot on WallStreetBets, and should you buy them?
Article continues below advertisement
It's worth noting that almost all stocks WallStreetBets has pumped up also had some help from other factors. GameStop is a turnaround story, as it's converted from a brick-and-mortar gaming retailer to an online retailer, and AMC Theatres is a play on economic recovery after COVID-19.
How short squeezes usually end
The valuation GameStop and AMC stocks attracted at their peak was too high, even under the most optimistic scenario. While pumping and short squeezes can create a brief spike, stocks ultimately settle near their fundamental value. GameStop stock is trading at around 10 percent of its peak. Will weed stocks meet the same fate?
Article continues below advertisement
Why WallStreetBets turned to marijuana stocks
There are three reasons WallStreetBets turned to marijuana stocks:
Federal legalization and favorable policies under the Biden administration have boosted them significantly. Marijuana stocks have been on an uptrend since the 2020 U.S. presidential election, and their rally picked after the Democrats took control of the Senate.
Most marijuana stocks are small companies and many of them are penny stocks, so it's easier to influence their stock prices.
Some marijuana stocks had a high short interest, which WallStreetBets targets for short squeezes.
Article continues below advertisement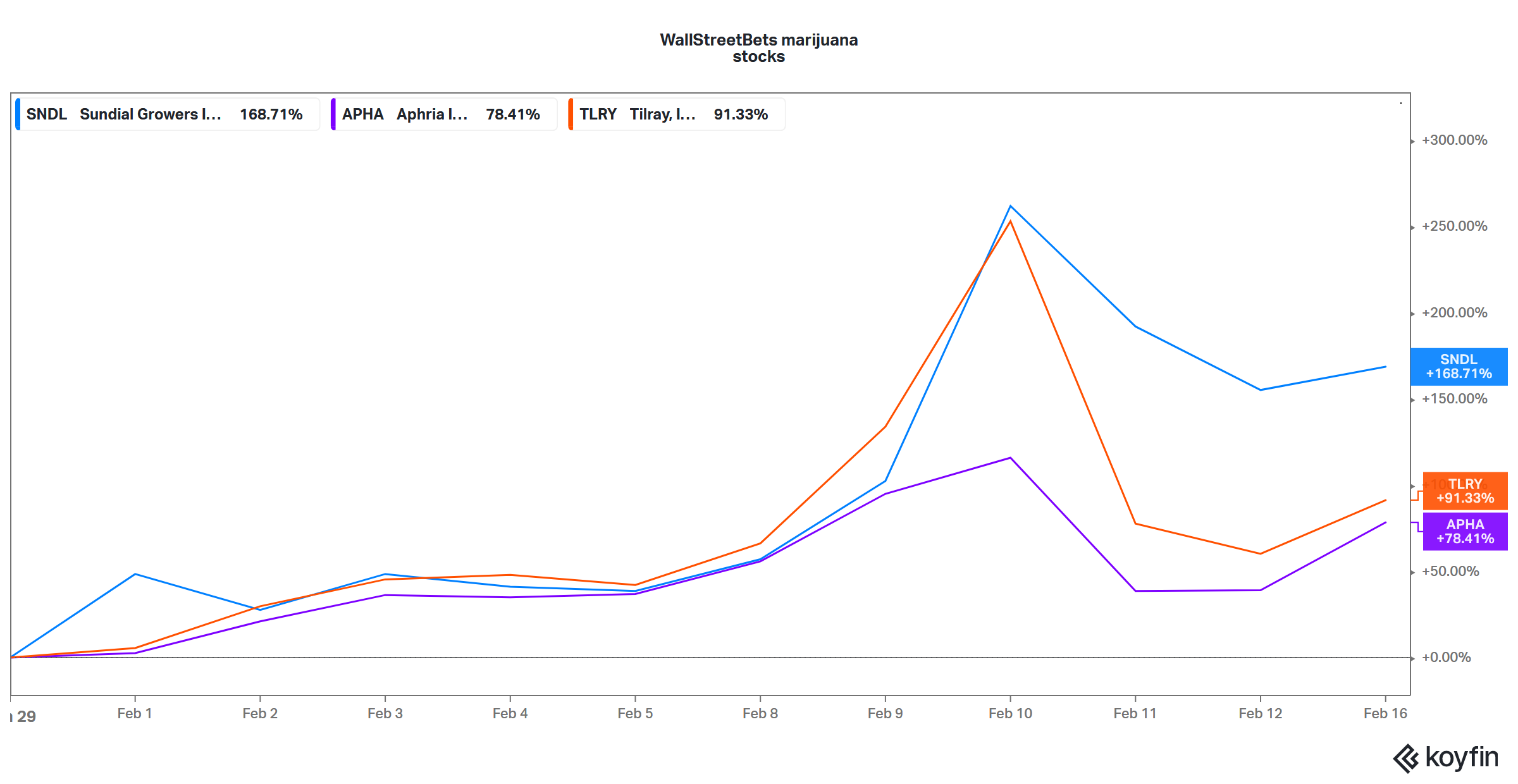 Which marijuana stocks did well because of WallStreetBets?
Tilray (TLRY), Aphria (APHA), and Sundial Growers (SNDL) are among the most discussed marijuana stocks on WallStreetBets. However, the uptrend in these stocks triggered a sector-wide rally in other marijuana stocks, boosting Aurora Cannabis (ACB) and Cronos Group.
Article continues below advertisement
Why marijuana stocks are falling now
WallStreetBets lifted some marijuana stocks' valuation. And like GameStop and AMC Theatres, these stocks then settled near their fundamental value. Many investors have seen these lower prices as a buying opportunity.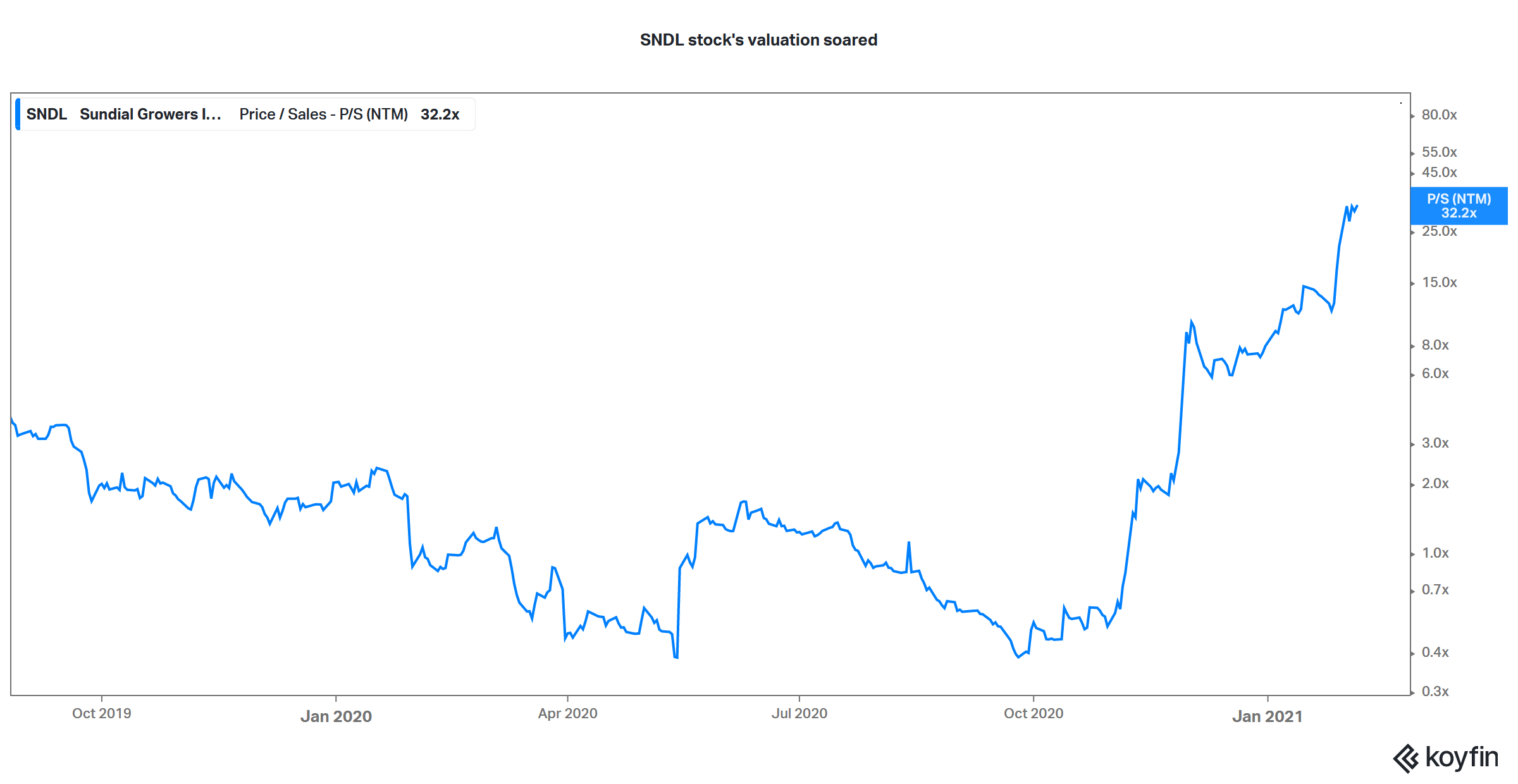 Article continues below advertisement
Aphria and Tilray rose on Feb. 16, and SNDL stock looked like it may reverse some of its losses. However, it was down again in premarket trading on Feb. 17. Whereas Tilray and Aphria's fundamentals look strong—their merger will create the world's biggest marijuana company—SNDL is a penny stock with weak fundamentals.
Has WallStreetBets lost its momentum?
WallStreetBets doesn't seem to have lost its momentum, at least for now. However, any group, whether retail or institutional, is limited in how much they can pump up a stock. Since the stock markets are usually efficient, stocks eventually settle near their fundamental value.
Article continues below advertisement
Those who get stuck with WallStreetBets-pumped stocks at higher prices might have a hard time recovering their losses. For instance, based on its fundamentals, GameStop doesn't look like it will return to its 2021 peaks anytime soon, and those who entered at the peak have gotten burned.